This Week in Fintech (1/22)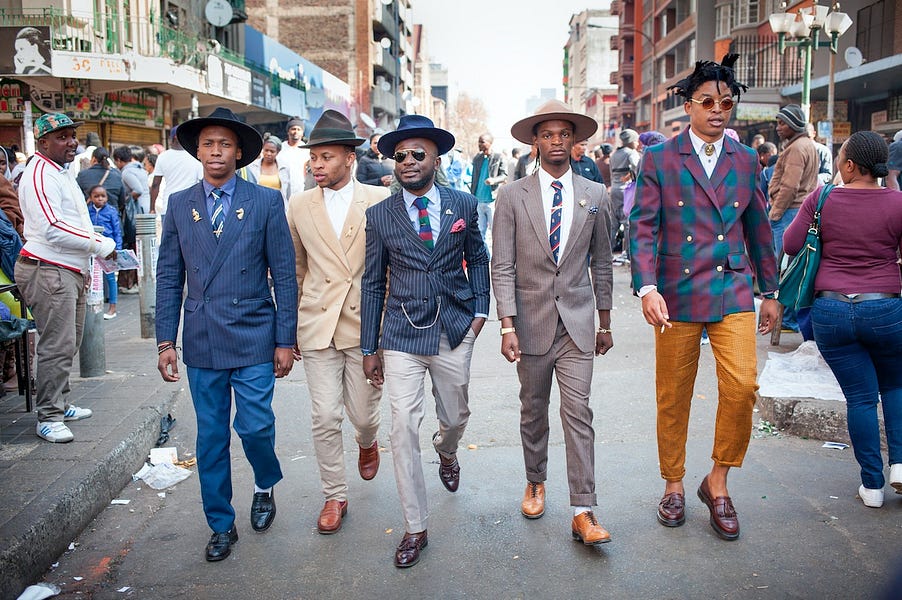 Hello Fintech Friends,
We had a great first happy hour of 2022 in Mexico City last night! Thank you to LatAm Editor Christine Chang for organizing – we'll be taking off across Latin America with our events this year.
Also, for all you policy wonks out there, be sure you don't miss Ben White's new Policy edition of the weekly newsletter 👀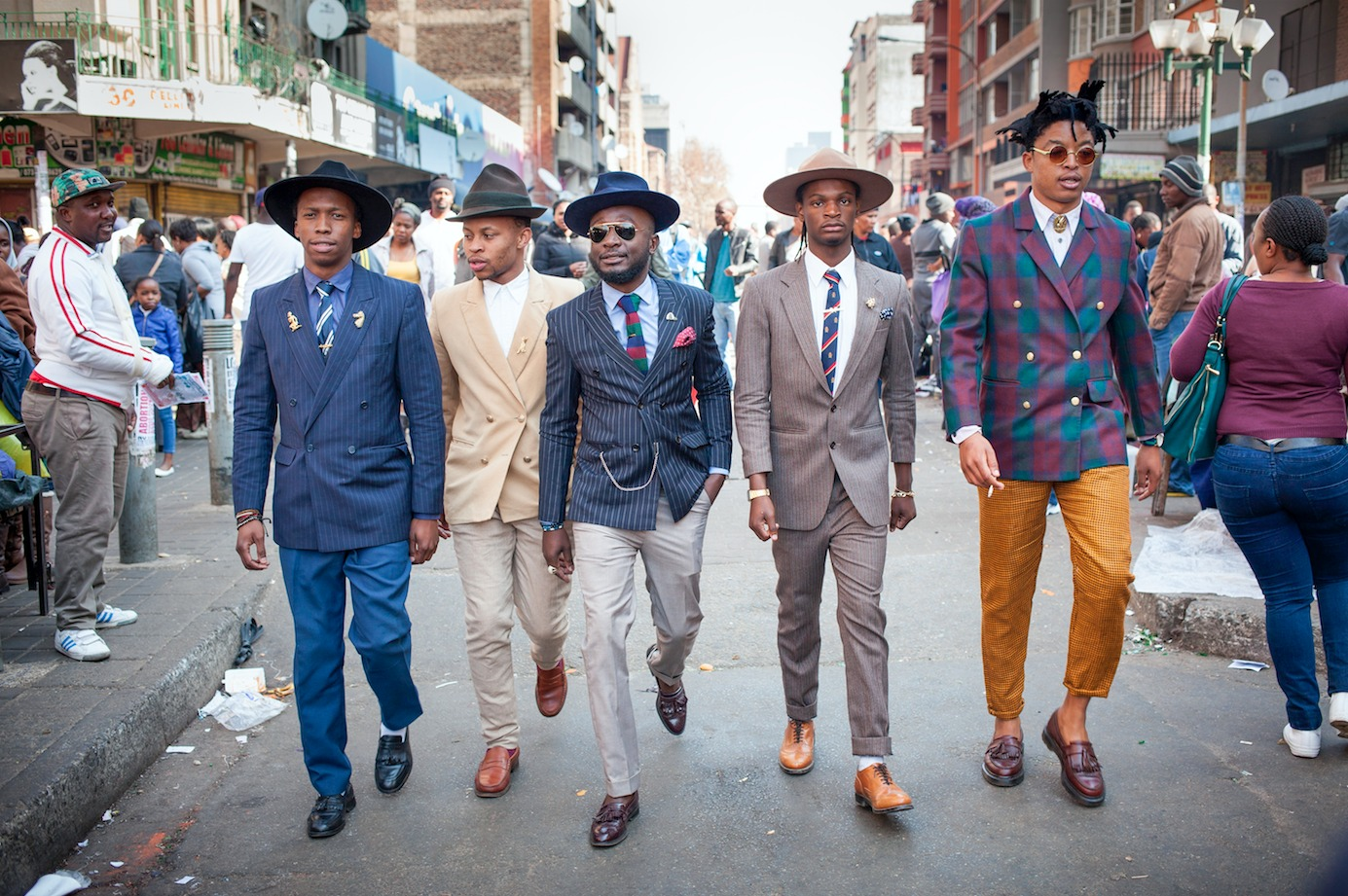 Please find another week of fintech financings and exits below.
---
Editor's Note: If you're an early-stage startup founder raising equity or debt, we may be able to help - please see our primer for more details and reach out to nik@thisweekinfintech.com.
PItch Deck of the Week: This week, Gen, a digital financial services provider to Africans, is kicking off its $2 million pre-seed round. Reach out for introductions.
---
Sponsored Content
Fintech's leading companies will all be at Fintech Meetup! Don't miss out–there's just 45 days left to get your tickets! 1,000+ companies have already signed up, including Fintechs like Alloy, Checkout.com, NIUM, Socure & Upstart, Major Banks like Bank of America, Citibank, J.P. Morgan & Wells Fargo, Neobanks like Cash App, Dave & Revolut, 100+ Community & Regional Banks, 150+ Credit Unions, Investors, Networks, Payments Cos and more.
Discounted startup rate available for qualifying cos, FREE tickets available for qualifying banks & credit unions. Prices go up on Friday–Get Ticket Now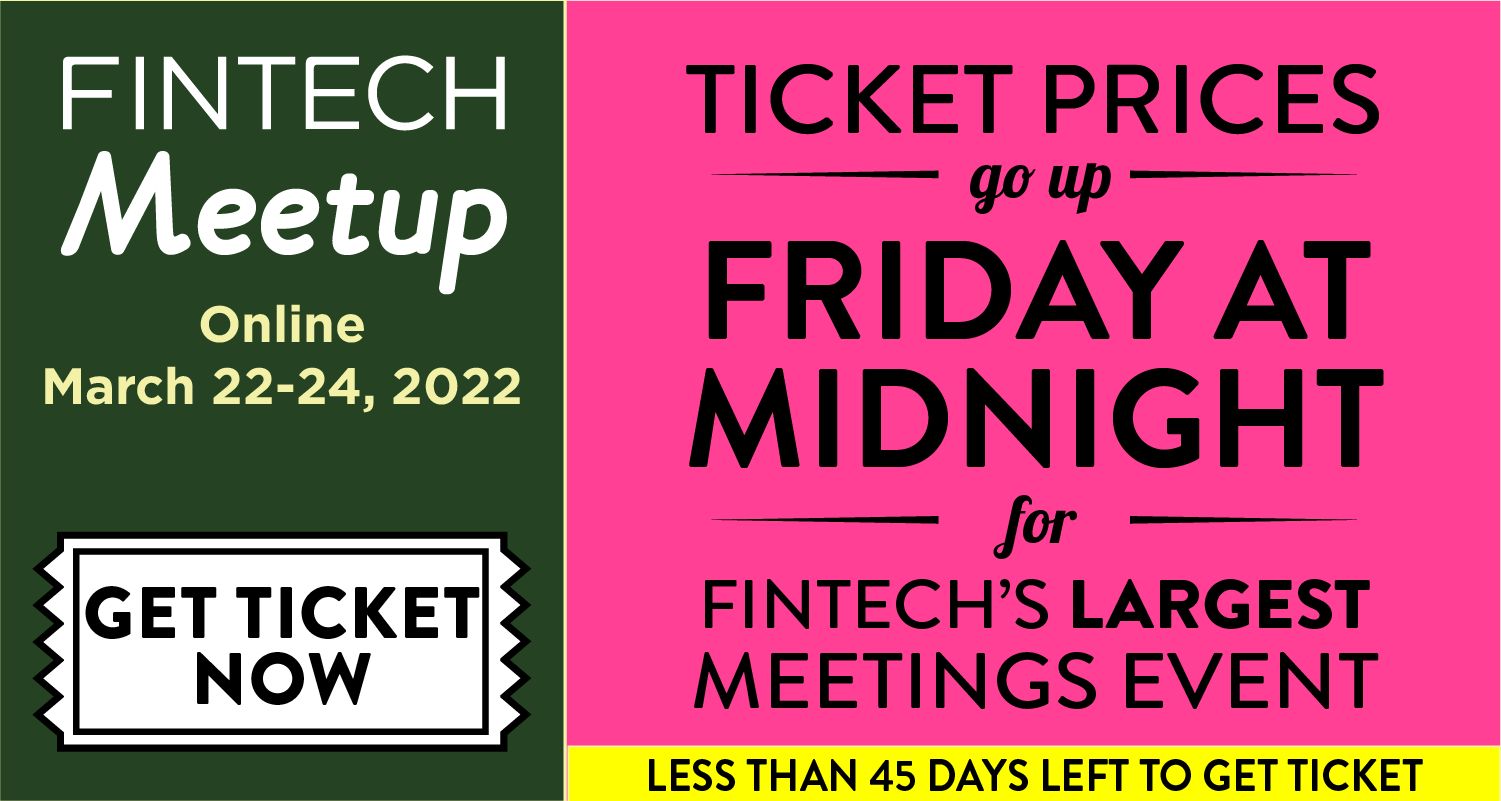 ---
💼 Open Role Spotlight
Come find your place on the team at the most inspiring fintech startups! Browse open roles on This Week in Fintech's job board.
---
💸 Venture Financing
💵 Debt Financing
☯️ Exits
💻 IPOs & SPACs
Acorns is abandoning its planned $2.2 billion SPAC merger with Pioneer Merger Corp. Acorns will receive a $17.5m termination fee and plans to raise venture.
RIA service Dynasty Financial Partners filed for IPO.
🤝 M&A - Fintech
🏦 M&A - Bank and FinServ
Financial services platform B. Riley Financial will acquire investment bank FocalPoint Securities for $175 million.
Private equity firms KKR and Prudential are bidding for bank BNY Mellon's credit arm, Alcentra.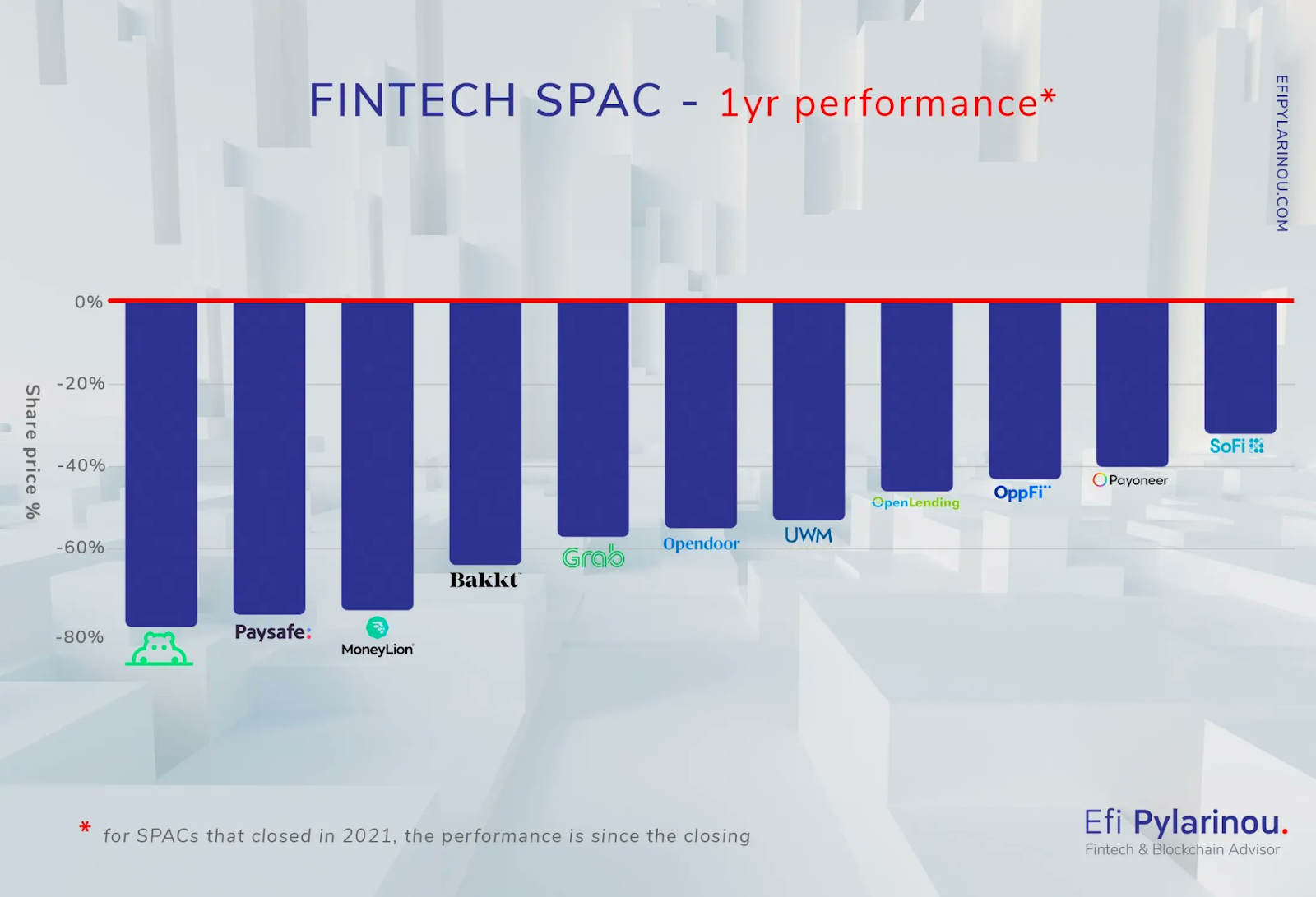 (Source: Dr. Efi Pylanirou)
---
Sponsored Content
Payroll data unlocks a universe of powerful new ways to innovate. Pinwheel provides an industry leading consumer permissioned payroll connectivity platform to make it easy to securely access payroll data and power a range of use cases - from direct deposit switching, income & employment verification, earned wage access and more. Whether you're a neo bank, lender, or even a crypto company looking for ways to build fiat on-ramps into the crypto ecosystem, come learn more here.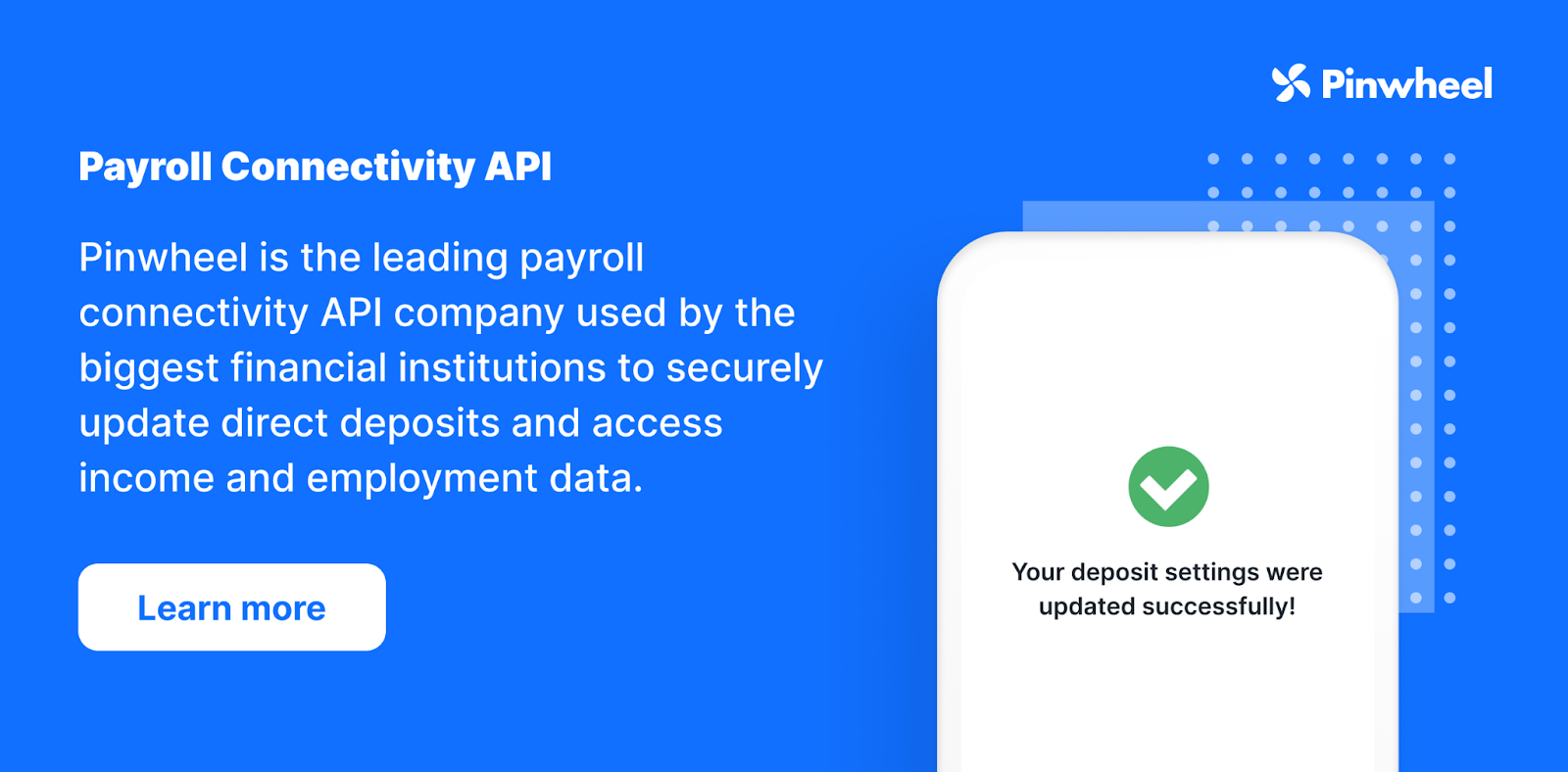 ---
🌎 Fintech Around the World
Citi Exits the SME Business in Mexico – It's Time for a Change – Sell it to Fintechs!
Africa's credit unions are tapping into fintech for growth
Uganda lowers bank cheque limits to boost e-transactions
New Pan-African Payment System Means Business
BNPL continues to blossom across Africa
📚 Deeper Reads
There's Still No Amazon for Housing, But Fintech's Working on It
They Promised Quick and Easy PPP Loans. Often, They Only Delivered Hassle and Heartache.
Amazon's Visa dispute is more about data than payments
The Different Paths to Innovation in Neobanking
How Ramp's early adoption of stablecoins increased their corporate treasury returns
North Korean hackers stole $400m worth of digital assets in 2021
Better.com CEO Vishal Garg returns to work amid controversy regarding his leadership, as BharatPe's MD takes leave of absence
BNPL Furnishing May Cause Avalanche of Complaints; TransUnion's Crypto Partnership