This Week in Fintech (12/11)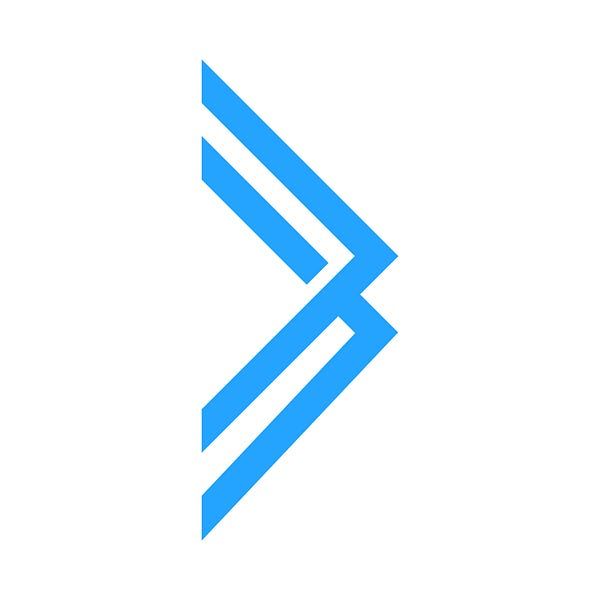 Hello Fintech Friends,
If you missed it, we now feature all our international sections in the main newsletter!
Please click below to subscribe to -
Please find another week of fintech financings and exits below.
---
Editor's Note: If you're an early-stage startup founder raising equity or debt, we may be able to help - please see our primer for more details and reach out to nik@thisweekinfintech.com.
---
Sponsored Content
500+ Organizations have already signed up for Fintech Meetup, the world's largest fintech meetings-only event! That's right - no speakers or content….just 30,000+ double opt-in online meetings that result in Deals, Partnerships and Funding. Meet 3,000+ participants from Fintechs, Banks, Credit Unions, Community Banks, Investors, Networks, Solution Providers, Tech cos, Retailers & Merchants and many others! Online, March 22-24. Get Your Ticket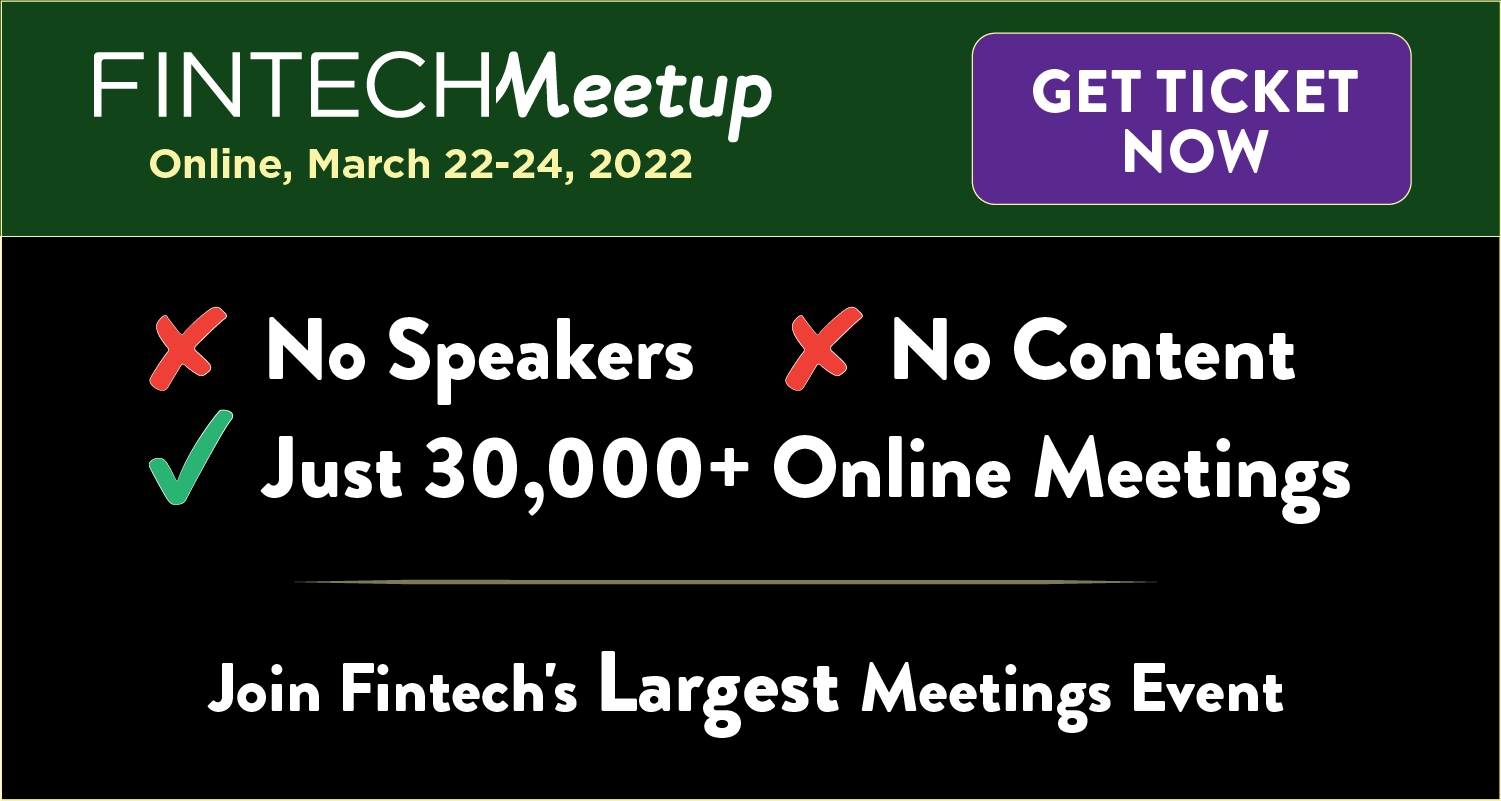 Want to sponsor a newsletter? See our sponsorship information here.
---
💼 Open Role Spotlight
Come find your place on the team at the most inspiring fintech startups! Browse open roles on This Week in Fintech's job board.
---
💸 Venture Financing
☯️ Exits
💻 IPOs
Brazil's Nubank, as expected, had a blockbuster IPO, closing up 15% on its first day of trading at a nearly $50 billion market cap to make it the most valuable publicly-traded neobank.
📈 SPACs
Corcentric, a payments and accounting tech provider, will go public through a merger with North Mountain Merger Corp at a $1.2 billion valuation.
🤝 M&A - Fintech
🏦 M&A - Bank and FinServ
---
Sponsored Content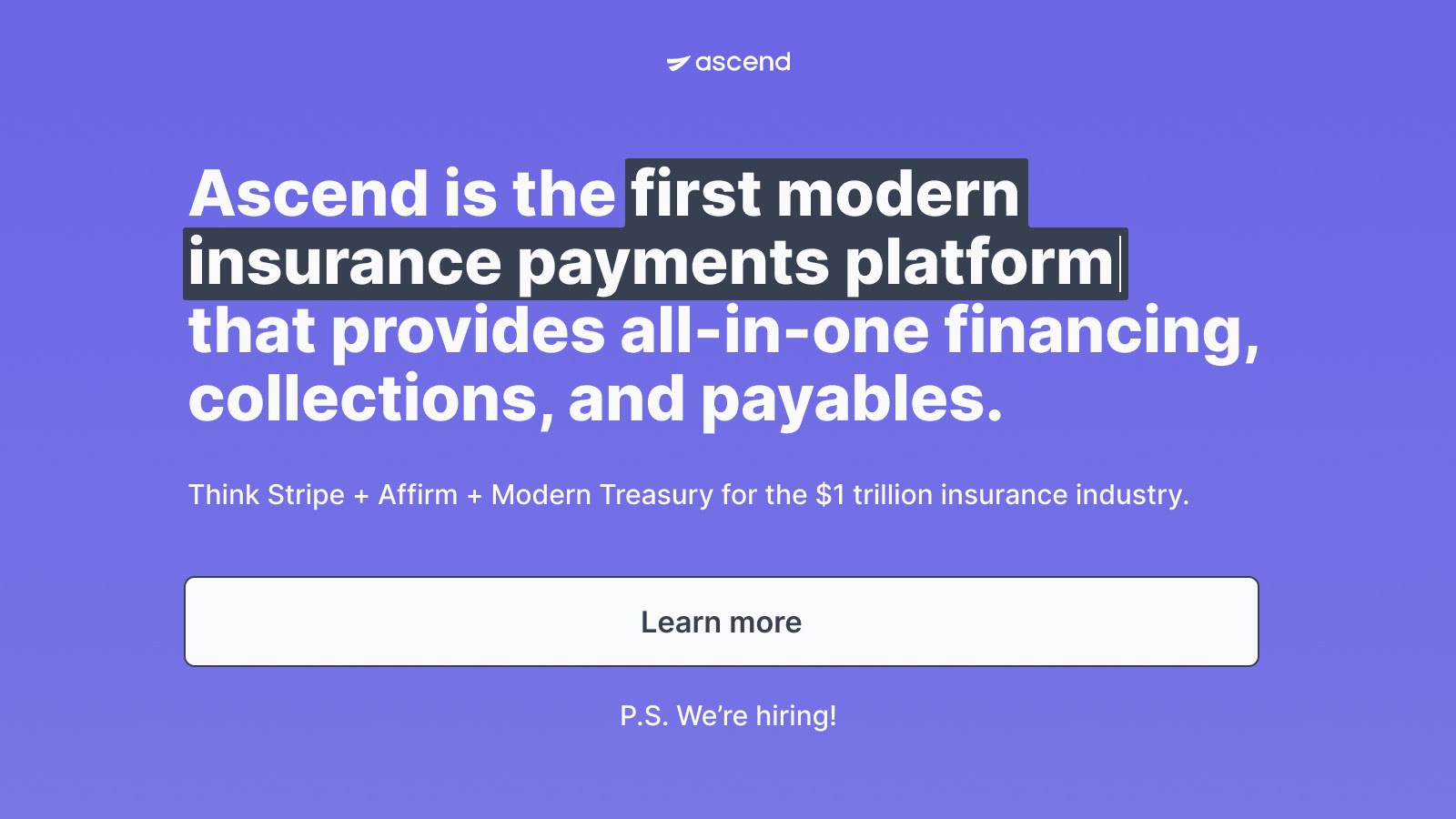 Want to sponsor a newsletter? See our sponsorship information here.
---
🌎 Fintech Around the World
Brazil's PIX and the parallels with UPI
How can banks still thrive as fintech meets 5G in Thailand?
European tech booms, but Southern Europe and founder diversity are still lagging
📚 Deeper Reads
DeFi's Decentralization Is an Illusion: BIS Quarterly Review
FT Partners' December Update (and WSJ Profile)
The crypto industry is scrambling to build a lobbying machine as Washington scrutiny intensifies
Monzo Makes Money Work For Everyone
Fed-Up Banker Quit for Nubank, and Now She's a Billionaire
FCA boosts Open Banking by removing 3-month re-authentication requirement
Insider Q&A: Explaining the Fast Growth of Stablecoins
Wall Street Wants to Sell a Special Index, Just for You
Special Ep 1: The New Money Machines
Many BNPL users are unclear what they're signing up to
Courtney Love explains financial literacy
Antarctic penguin waddles ashore in New Zealand, 2,000 miles from home
---
Have a news item for us? Reach out to news@thisweekinfintech.com.