This Week in Fintech (11/29)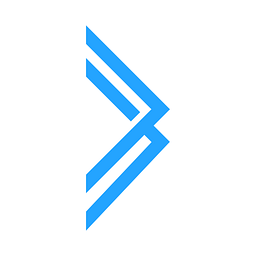 Hi Fintech Friends,
Hope everyone is having a great Thanksgiving holiday! If you're looking for a safe alternative to charged dinner table topics, consider peppering some of these fun fintech anecdotes into your conversations. 🦃
Quote of the week

"Nobody eats mobile money accounts. You can have a mobile money account but unless you're protected from future risks, or you can avoid old-age poverty or you can build assets and save for the future, that's not financial inclusion."
- Ameya Upadhyay, Director of Investment, Omidyar Network

Open role spotlights
Sharing a few roles from Olivia Benjamin at Bain Capital Ventures, who curates a monthly newsletter on open tech jobs across a variety of interesting companies.
Alice Financial is working to make pretax spending automatic for everyday Americans, and hiring in engineering, data, growth, and finance. Novo is an SMB banking platform built for freelancers and startups, looking for a technical product manager. And Pillar is a personal finance startup to help students get out of debt fast, hiring in product, engineering, and marketing.
Read of the week
For corporate strategy nerds, Paypal released an investor presentation detailing the opportunities and efficiencies of its Honey acquisition. CEO Dan Schulman has talked a lot about Paypal moving from the online to the in-person payment experience in the next year, and this strengthens that narrative of increased engagement, product discovery, and rewards.
In banking and credit card news, we start with a story that isn't about banking per se, but does have big implications for the financial services industry. The US Senate this week introduced the Consumer Online Privacy Rights Act, an American counterpart to GDPR. Among other things, the proposed law would require companies to turn over personal data, allow people to correct mistakes in data, and enforce anti-discrimination rules in algorithmic decisionmaking. For a country tired of data breaches like Equifax's loss of 145 million consumer records, there is an increased focus on data security. This law could also provide tailwinds for Open Banking fintechs, who no longer have to rely on the goodwill of banks to leverage consumer data to build better services. It will also affect platforms that use algorithms for everything from lending and insurance decisions to fraud and KYC flags. Expect more in the coming months.
In the EU, the French central bank is promoting a wholesale central bank digital currency. This would not only be an alternative to Libra and China's proposed currency, but could complement the The Pan European Payment System the European Central Bank is exploring as an alternative to Visa and Mastercard. Expect fierce lobbying from existing payment systems. As Insead professor Antonio Fatas notes, these explorations could result in a continent-wide payments network that bypasses slow, expensive infrastructure and facilitates direct bank-to-bank payments: something that would revolutionize every facet of finance from corporate bonds to Venmo. The US Federal Reserve also announced this week that they are looking into a digital currency, though details are scarce.
French telephone company Orange is launching its digital bank Orange Bank in Spain, attracting customers with a phone bill discount signup offer. British bank TSB is closing 82 branches and investing £120 million in IT following tech failures that locked users out of accounts for weeks, and NatWest launched its digital challenger bank Bó on the App Store and Google Play, with a bright yellow Visa card reminiscent of other standout neobank debit card designs 👀 American Express, meanwhile, this week launched a card in the UK with rewards based on, somehow, the cardholder's of physical activity, and Dutch mobile bank Bunq released a card that plants a tree for every $100 spent.
In an interesting point-counterpoint on the growth of mobile payments, Apple Pay passed Paypal in volume of quarterly transactions (3 billion with 100% YoY growth), but Dutch bank ABN Amro is shutting down its three-year old Android mobile wallet as too few customers use their phones to pay.
Citibank is playing its cards close to the chest on its Google checking account partnership. Its holding company, Citigroup, was also hit with record fines this week for financial reporting inaccuracies.
Goldman is reportedly eyeing a continued expansion into retail banking with rumors of a US Bank merger or E-Trade acquisition (following last week's Charles Schwab / Ameritrade merger.)
In financial inclusion news, the State of New York passed legislation this week to prohibit lenders and credit bureaus from using the credit scores of people in a person's social network to determine that individual's creditworthiness. And Experian announced Experian Lift, which will launch in 2020 and allow lenders to consider alternative underwriting data like non-bank financing data, rental payments and full-file public records.
---
In fintech news this week, personal lending continues to grow with over 20 million Americans now holding outstanding fintech loans at an average balance of $16,000. This is up 10% year-over-year (loans over $30,000 are up 15%). American student lender CommonBond this week released CommonBond Ignite, a white-labeld product for banks and financial institutions to better acquire millennial and Gen Z student loan customers.
Investing app Stash has issued over 5 million stock back rewards since starting its program. The rewards program gives its debit card customers fractional shares in the companies they shop at.
Plaid has expanded quickly beyond its UK beachhead, into Spain, France, and Ireland as it grows into CE. UK fintech Curve, which combines debit and credit cards into one card and app, has come under fire for leaked figures that suggest just 14% of its 500,000 users are active.
Robinhood quietly withdrew its application for an OCC banking license, pointing to how challenging bank registration will continue to be for fintechs.
Swedish firm Truecaller, known for its caller-identification and spam-blocking app, pivoted into payments in India in 2017 and is now expanding into lending and other consumer and business services, going head-to-head with Paytm.
The government of Myanmar, which only opened to the western world in 2012, and the UN are pushing to use fintech as a road to financial inclusion for the country's 70% unbanked or underbanked population.
In fund news, Ant Financial is following in the footsteps of other mega-fintech strategics and raising a $1 billion investment fund for startups in SE Asia and India, as it partners with the China postal savings bank. And MiddleGame Ventures in the EU is raising €150 million to invest in fintech.
---
Financings
(in order of disclosed deal size)
---
Exits and M&A
The London Stock Exchange was approved to move ahead with its proposed $27 billion takeover of financial data and analytics company Refinitiv.
HMS Holdings acquired Accent, a payment accuracy and cost management company, for $155 million, from the Intrado Corporation, with cash on-hand.
CoverWallet, a New York-based digital insurance platform for small and medium-sized businesses, will be acquired by Aon, a professional services firm. Financial terms weren't disclosed.
---
Deeper Reads
Everything you need to know about African fintech right now.
Fintech: The Fourth Platform - Part Two
Charter or not, fintechs are already 'banking'
What Fintech Can Do For Healthcare
Data and Deregulation Fuel the Global Fintech Boom
China is on a mission to regulate fintech
Millions Are Being Lost To Apple Pay Fraud—Will Apple Card Come To The Rescue?
How Square turns unconventional credit data into loans for tiny businesses
In fintech partnerships, should banks' brands be out front or in background?