This Week in Fintech (11/27)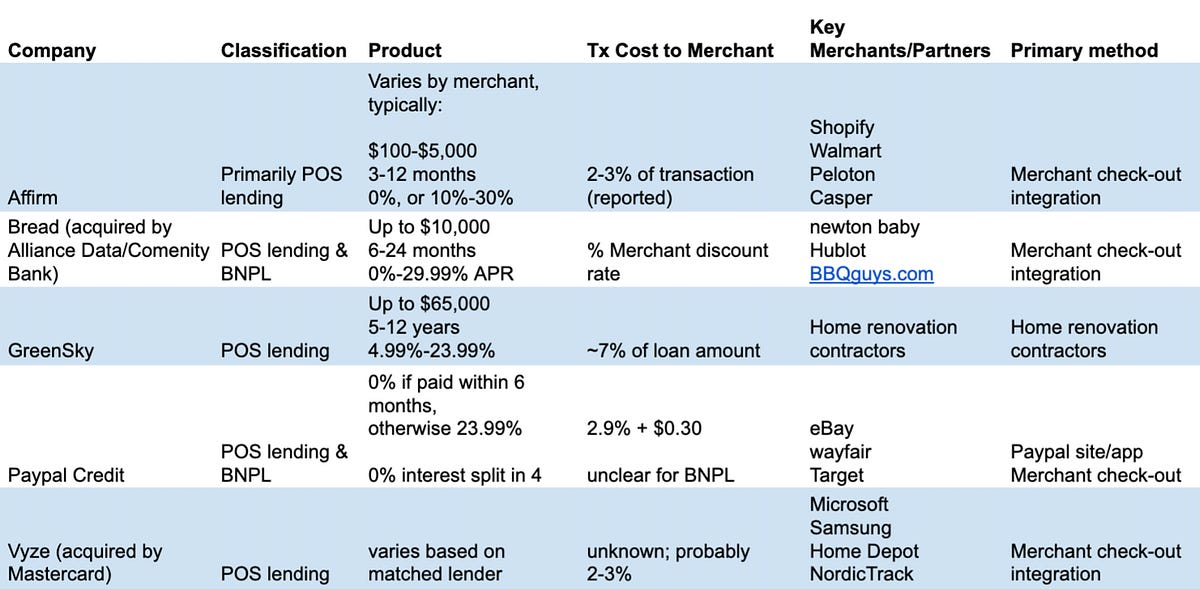 Hello Fintech Friends,
Happy Thanksgiving! Wherever this Friday finds you, I hope you're doing something more interesting than reading this newsletter.
Please find another week of fintech and banking news below.
Quote of the week
"Everyone has gaps in their financial knowledge. But for migrants and others who are socio-economically disadvantaged, those gaps are [more] significant. Filling them in will help avert individual misery, maximise individual potential and boost economies."
Read of the week
This week, Congresswomen Alexandria Ocasio-Cortez and Rashida Tlaib introduced the Public Banking Act, a bill which would create "public nonprofit banks to address the needs of the millions of underbanked and unbanked Americans." I have shouted from this soapbox for long enough, so rather than belabor the point, I'll recommend US News' great coverage of the proposal. (If you are a congressperson reading this, my DMs are open.)
---
Financial Services & Banking
Product Launches
American Express, in collaboration with PayPal and Venmo, launched its new Send & Split service to let its customers send money, split purchases and manage their expenses.
NatWest launched its Housemate app for renters to share bills and build their credit. Credit Suisse introduced open banking APIs to provide financial counterparties with real-time data access. UBS launched credit cards made from corn...
Other News
Payments giants Worldline and Nets both took stakes in the European Payments Initiative, which aims to build a rival payment system to Mastercard and Visa.
Visa, meanwhile, is partnering with Conferma Pay on a B2B payment virtual card and partnering with the NFL to make the Super Bowl cashless. Finland's largest financial services group, OP Financial, is partnering with TietoEvry to pilot biometric fingerprint cards.
Japanese financial services firm SBI Holdings has offered to pay clients 1% to lend the bank their bitcoin.
Australia is looking into using credit card transactions to trace coronavirus. The Bank of England said coronavirus transmission risk from cash is low.
---
Fintech
Product Launches
Quadpay launched a buy-now-pay-later Chrome extension for all online purchases. Clara is building BNPL for Brazil.
Finicity announced the launch of Finicity Pay, its open banking solution for payments, account creation, and fraud.
Other News
CVS will be the first national retailer to support PayPal and Venmo's QR codes at checkout.
Starling Bank announced that it is the first neobank to achieve profitability. Revolut added Google Pay functionality in ten new markets. European shopping platform Joom was granted an e-money license to launch its instant cash transfer app, JoomPay, across Europe.
Circle partnered with the Republic of Venezuela to deliver aid to Venezuelans using USDC.
Robinhood co-founder Baiju Bhatt stepped down as co-CEO ahead of a rumored IPO. Fintech advisor firm Oranj will close down at the end of 2020.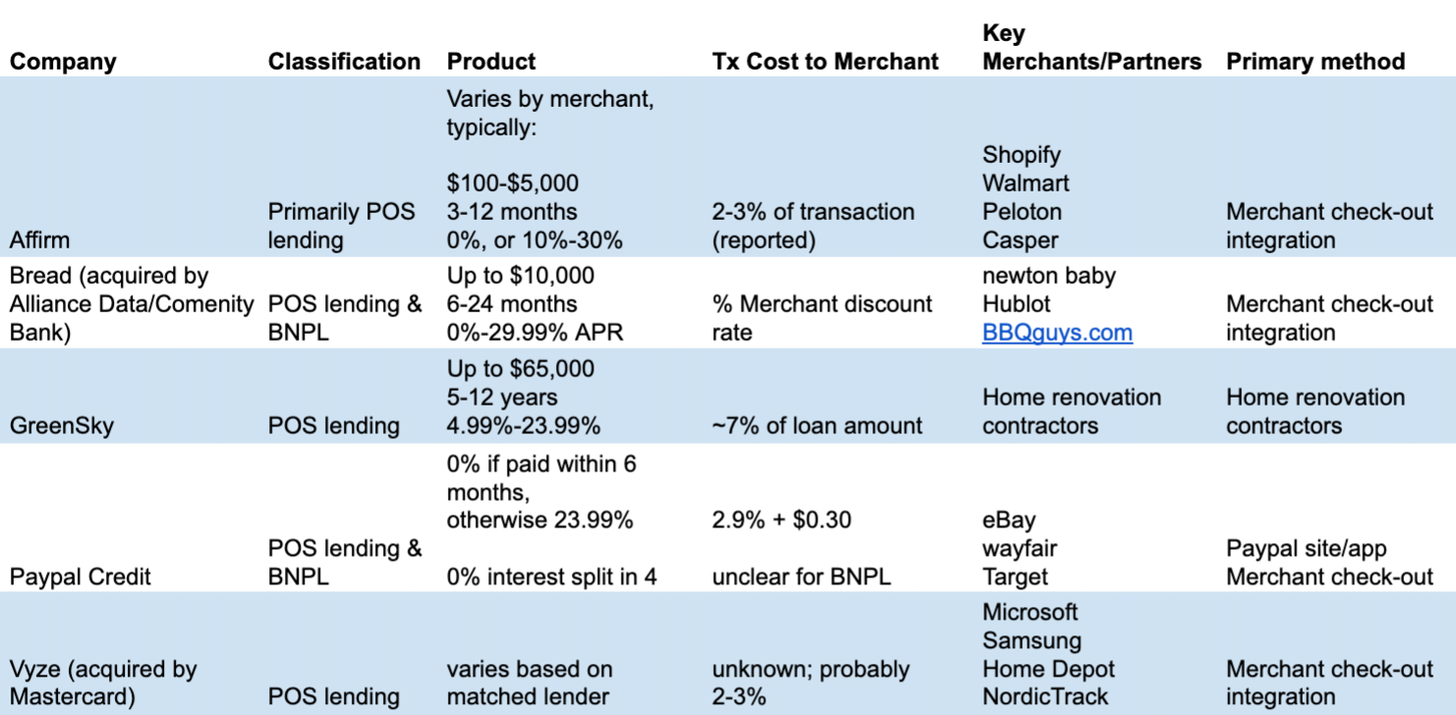 Source: Buy Now, Pay L​a​t​e​r vs POS Lending, a Crash Course
---
Deeper Reads
Kaspi.kz - What's Next for the Most Important Company in Kazakhstan?
Janet Yellen Is Biden's Pick for Treasury Secretary
SuperApps are coming to the US
Quick Take – Google Pay – Relaunch
Google has come to Banking. What does that mean, and what should we do about it?
Paytm is not worried about growing competition in online payments
Fintech works to elevate minority leaders as users diversify
How the private equity industry stole a march in European payments
How CCaaS will shape the future of the $4T US Credit Card Market
Investment Infrastructure Re-imagined: Our Investment in DriveWealth
Whitepaper: Recurring Payment Friction In The US
The cashless economy: How fintech is approaching the future of finance
People in Toronto keep spotting a majestic black and white squirrel