This Week in Fintech (11/27)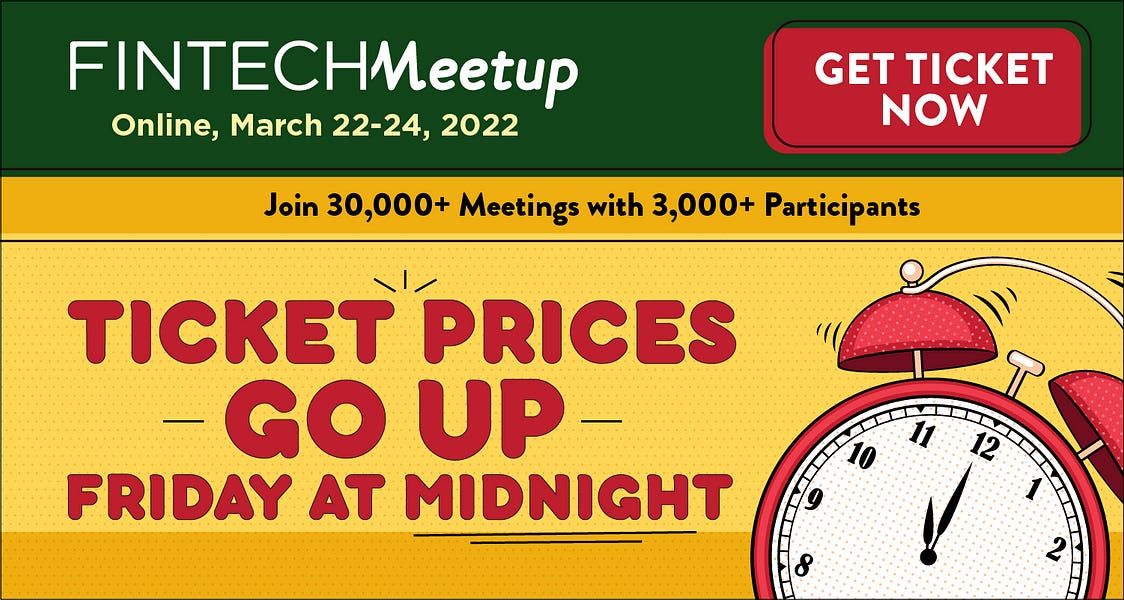 Hello Fintech Friends,
We have less than a week until the inaugural Fintech Formal!
Thank you once again to our sponsors:
Please find another week of fintech financings and exits below.
---
Editor's Note: If you're an early-stage startup founder raising equity or debt, we may be able to help - please see our primer for more details and reach out to nik@thisweekinfintech.com.
---
Sponsored Content
Fintech Meetup ticket prices go up on Friday! Need leads? Need partners? Need funding? Fintech Meetup is the answer--it's the easiest way to fill your pipeline, meet new partners and find potential investors! 30,000+ double opt-in online meetings = 30,000+ opportunities to meet Fintechs, Banks, Credit Unions, Investors, Networks, Solution Providers, Media and many others! Online, March 22-24. Get Ticket Now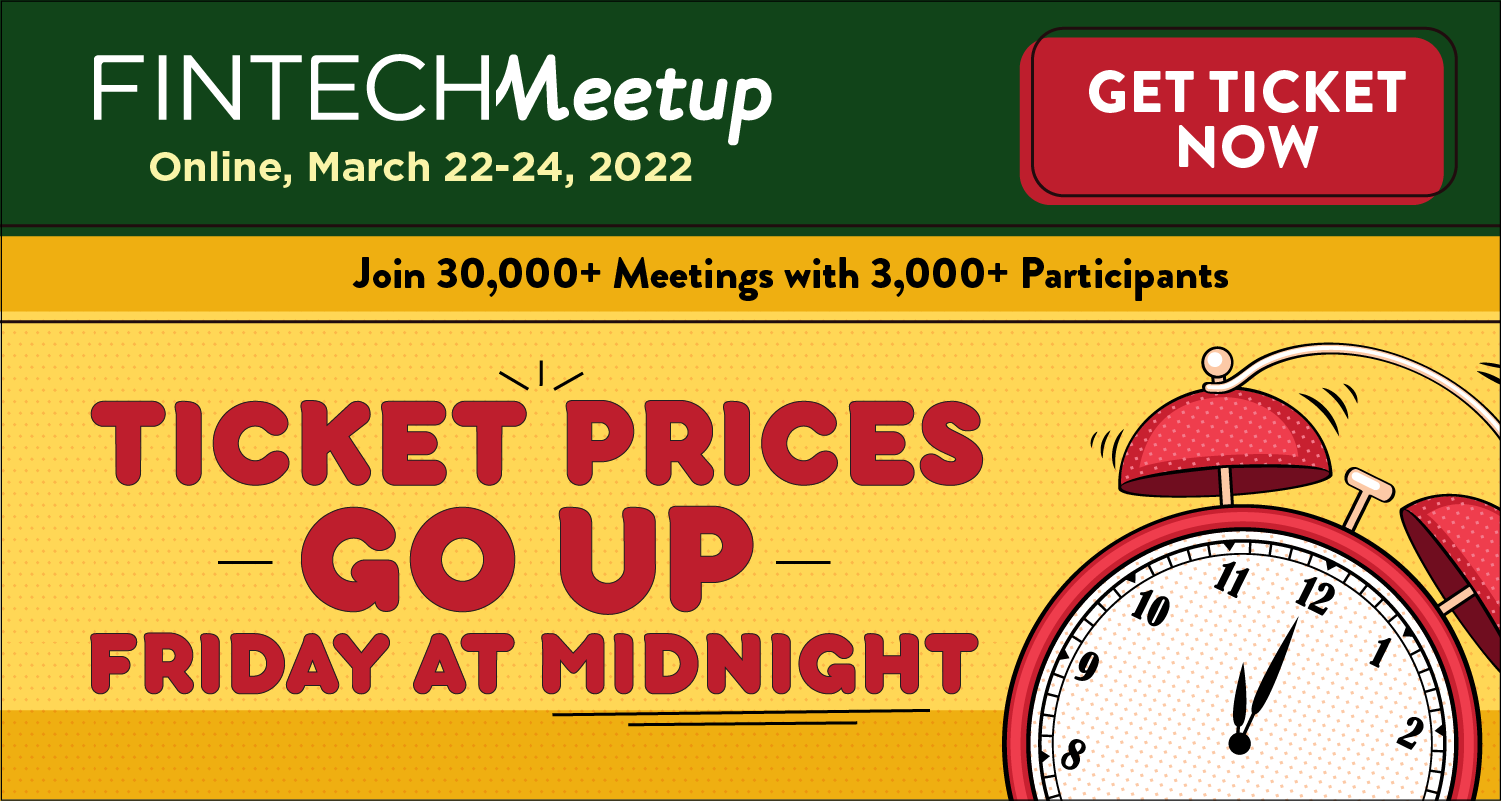 Want to sponsor a newsletter? See our sponsorship information here.
---
💼 Open Role Spotlight
Come find your place on the team at the most inspiring fintech startups! Browse open roles on This Week in Fintech's job board.
---
💸 Venture Financing
Source: Slope
💰 Venture Funds
VentureSouq, a Middle East and North Africa fintech venture fund, raised $50 million.
Seaya Ventures and Cathay Innovation launched a $125 million fund for Latin American fintechs.
☯️ Exits
💻 IPOs
Saudi exchange operator Tadawul set terms for a $1 billion IPO.
Nubank is prepping twin public listings next month: on the US New York Stock Exchange and Brazilian B3.
📈 SPACs
Globalink Investment filed for a $100 million SPAC targeting payments.
🤝 M&A - Fintech
🏦 M&A - Bank and FinServ
US private equity firms have made a takeover offer for Germany's Aareal Bank for $1.9 billion.
UK neobank Allica Bank bought the £600 million small business loan book of Allied Irish Bank.
Private equity firm Warburg Pincus is weighing an acquisition of the wealth management unit of China's Everbright Bank.
---
Sponsored Content
Zero Hash enables developers and businesses to integrate digital assets natively within their own customer experience quickly and easily. Zero Hash provides the complete turnkey solution to integrate digital assets experiences, without any regulatory overhead and a light technical lift (a matter of API endpoints). Their turnkey solution handles the entire back-end complexity and regulatory licensing required to offer digital asset products. Zero Hash is defining the new FinTech vertical of digital-assets-as-a-service.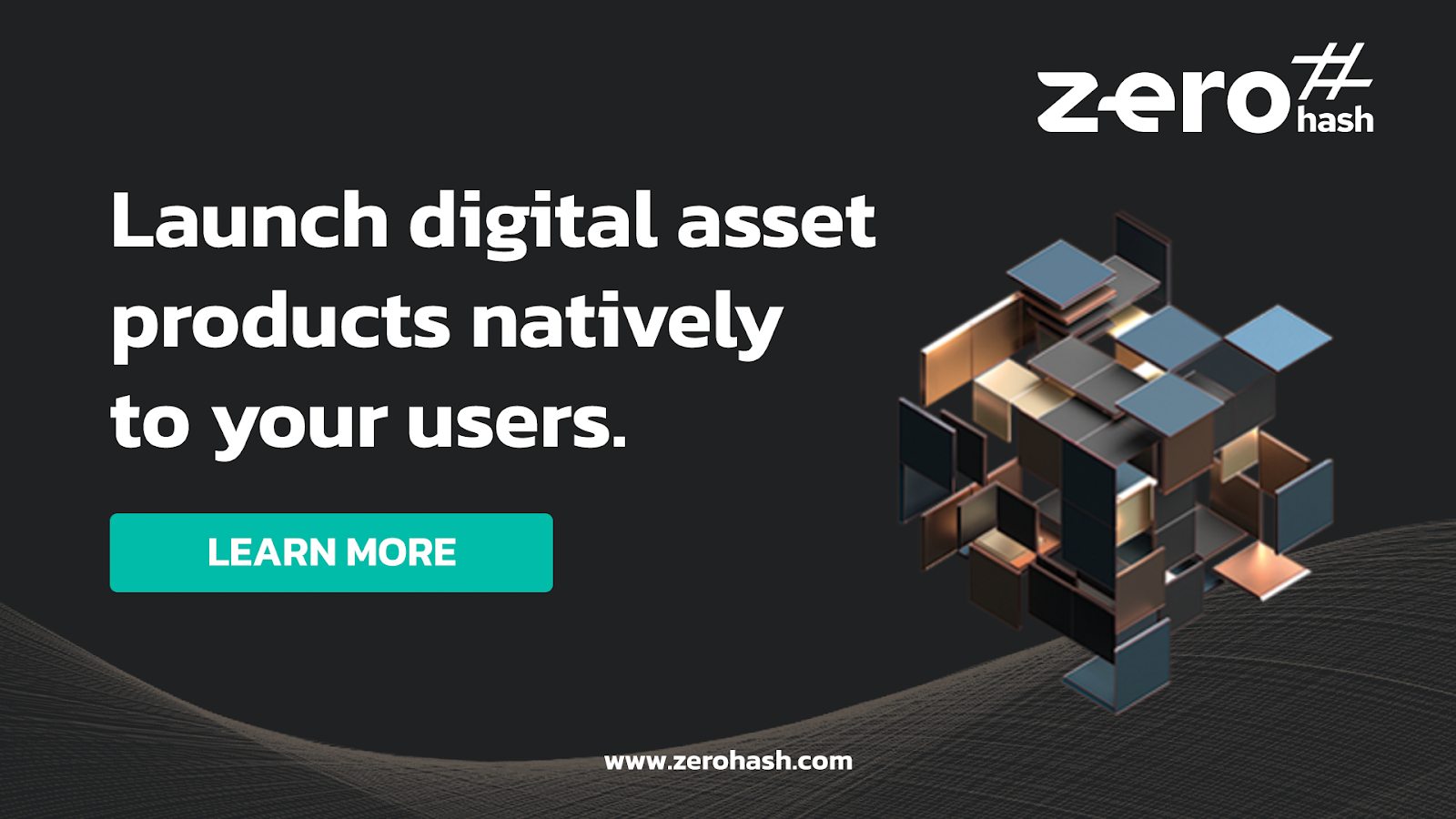 Want to sponsor a newsletter? See our sponsorship information here.
---
🌎 Fintech Around the World
Global investment money is flooding into Africa's fintechs
There will be no escaping Ghana's new levy on electronic transactions
Curb your enthusiasm: payment service banks and financial inclusion in Nigeria
Dirty dollars: how tattered US notes became the latest street hustle in Zimbabwe
One in two Brits to ditch credit cards for Christmas
📚 Deeper Reads
How to protect your money from inflation
How Fintech Is Meeting The Needs Of The Unbanked — Now And In The Future
How will Visa Amazon Play Out?
QR payments on the menu for Covid-hit restaurants
What to know about the 2021 National Dog Show on Thanksgiving Day
---
Have a news item for us? Reach out to news@thisweekinfintech.com.