This Week in Fintech (11/22)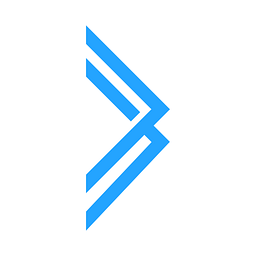 Hello Fintech Friends,
Building on last week's question about the last ten years, what are people's top predictions for the next year (or decade) in fintech?
Quote of the week

"Nearly 20 years ago, I decided I was going to spend my venture investing career focused on the intersection of financial services and technology. Fortunately, it's turned out to be a good bet, with fintech representing 14 percent of the venture business and climbing. But the role that fintech will play in our world moving forward is going to be even bigger and vastly more pervasive, to the point that we won't even use the word fintech anymore."
- Matt Harris, Bain Capital Ventures, on embedded fintech

Open role spotlights
Sharing a few roles from Olivia Benjamin, a New York-based investor at Bain Capital Ventures, who curates a monthly newsletter on open roles across a variety of interesting tech companies. Happy to put anyone in touch with Olivia for more info.
[roles]
Read of the week
The Information reports on Amazon's quiet pivot away from its plans to open checking accounts. This is an important anecdote in the narrative that major tech players will all inherently move into financial services. Many of the features of banking products - regulatory requirements first and foremost - impose constraints that force a more conservative approach at-scale than many big tech companies are used to. In a financial system still living in the shadow of 2008, it remains to be seen if this will change in the near future.
In banking and credit card news, British Bank TSB and its Spanish parent Banco Sabadell are both under fire after a post-mortem was released on the banks' IT infrastructure meltdown, which left thousands of customers unable to access their checking accounts for weeks. The report cited numerous IT practices failures. This highlights the growing importance of well-functioning bank infrastructure, as outages becoming an increasingly frequent issue. US neobank Chime and its processor, Galileo, experienced a similar outage recently, as did Bank of America. Bank infrastructures are notorious for being built in outdated languages (hello, COBOL), and as monoliths rather than aggregated microservices. Given the severe legal risk of outages, the opportunity is open for tech companies who can bring bank code into the 21st century. And in other Chime news, the bank plans to quadruple annual revenue by year-end.
Capital One this week partnered with OpenTable to offer cardholders exclusive access to reservation deals. The partnership echoes American Express' acquisition of Resy in May, as credit card issuers begin experimenting with new types of rewards offers.
Speaking of AmEx, the company is now paying small and medium businesses up to $450,000 to accepts its credit cards as a form of payment. This is a direct competitive broadside to win market share from Visa and Mastercard - who traditionally have charged lower rates to small merchants, though interchange premia are converging.
Spanish bank BBVA, in a bid to improve its attractiveness to current and potential employees, announced a new "digital disconnection" policy, limiting email to the 11 hours from 8am to 7pm. Banks have generally been loosening working hours and relaxing dress codes the last few years, in a bid to win and retain top talent from tech competitors with more convivial workplaces.
Canadian online brokerage service Questrade is applying for a federal banking license, mirroring the efforts of US neobanks waiting for clarity on the comparable OCC fintech banking charter, which has been mired in legal challenges. American brokerage and financial services provider Fidelity, meanwhile, was granted a license for cryptocurrency trading this week in New York.
The US House of Representatives' Financial Services Committee Task Force on Financial Technology held a hearing yesterday focused on Open Banking, and the data standards that fintechs should be held to if they leverage information from financial services providers in order to give consumers access to better products.
Amsterdam-based global payment processor Adyen added card issuance to its product offering.
---
In fintech news this week, German parliament passed legislation that could force Apple to open up access to its phones' NFC chips to app developers. Ben Thompson writes on why this is so critical to fostering innovation in mobile payments: unlike app stores and other mobile technology areas open to third-party developers, Apple has centralized all NFC payments through its mobile wallet. By opening up NFC to third-parties, fintechs could arguably create more user value as they compete to create better merchant and peer-to-peer payment, lending, e-gifting, rewards, and other functionality. As in other areas, competition could make these products cheaper and more tailored to consumer needs - and, at the end of the day, could cement the phone as the primary means of payment over cash and cards, a move that could ultimately end up benefiting Apple in the long-run.
In other big-tech/fintech news, Paypal! With a $4B mostly-cash acquisition! The publicly-traded payments company acquired online rewards platform Honey on Wednesday. There's much to speculate on how the two will integrate, but as we noted last week, Paypal CEO Dan Schulman said that Paypal plans to expand its physical, retail presence in 2020. Honey is growing 100%+ YoY, with $100m+ in revenue, and is net-income profitable. The service allows online buyers to find price savings and collect rewards. Paypal plans to implement Honey's product for in-person purchases, allowing any merchant to drive engagement, pass on savings, and run a rewards program, creating a very personalized shopping experience. Goodbye sandwich punch-cards. Elsewhere in Paypal, Polina Marinova interviews Schulman for Term Sheet, and Paypal may be showing its hand early in crypto as it invests in crypto compliance startup TRM.
Accounting software startup Modern Treasury (which we reviewed a few weeks ago for its RTP feature) announced continuous accounting, to let businesses close their books in real-time rather than monthly.
PeerIQ does a great breakdown of the digital wallet wars.
UK money management app Oval Money will provide its 350,000 users the ability to invest directly in early-stage startups through a Seedrs integration into its platform. Robinhood is also moving into the UK, allowing users to sign up for access to its stock-trading platform in 2020. The UK's fintech boom has been a boon for US venture capital firms. And when YouGov surveyed 1,500 UK consumers on brand affinity, it found high affinity for fintech, with Monzo and Transferwise topping the list.
It leaked this week that neobank Aspiration has had trouble raising its latest round and laid off 15% of its workforce last month.
In Africa, Jumia, the loss-making German-based African Amazon competitor is expanding rapidly into fintech. Zimbabwe, meanwhile, is dealing with a day-long mobile money shutdown to drive adoption of its new banknotes and attempt to battle inflation.
Finally, in Europe the Nestle store in Spain is trialing a facial payment system, developed in-part by CaixaBank and Visa, and ABN Amro doubled the size of its fintech venture fund from $50 to $100 million.
---
Financings
---
Exits and M&A
(in order of disclosed deal size)
---
Deeper Reads
Fintech: The Fourth Platform - Part One
Quartz Obsession covers the rise of African fintech - "The benefits of a blank slate"
Platform platform platform platform. Every Tech Company Wants to Be a Bank—Someday, At Least. Should 'Fintech' Fear Big Tech's Push Into Banking?, Platform Fintechs Are Coming - How Should Startups Respond?, Have we reached "peak fintech"?, Banks must behave 'more like technology companies' to survive.
SoftBank's $1 Billion Investment in Wirecard Came With a Twist—No SoftBank Cash
The Basel Committee on Banking Supervision releases its Report on open banking and application programming interfaces
CB Insights' Q3 Global Fintech Report
Why Mexico's Fintech Sector Will Be One to Watch in 2020
How Brazil is leading Latin America's fintech revolution
The 'Queer Eye' Guys Gave A Shelter Dog A Makeover, And It's Doggone Sweet