This Week in Fintech (11/20)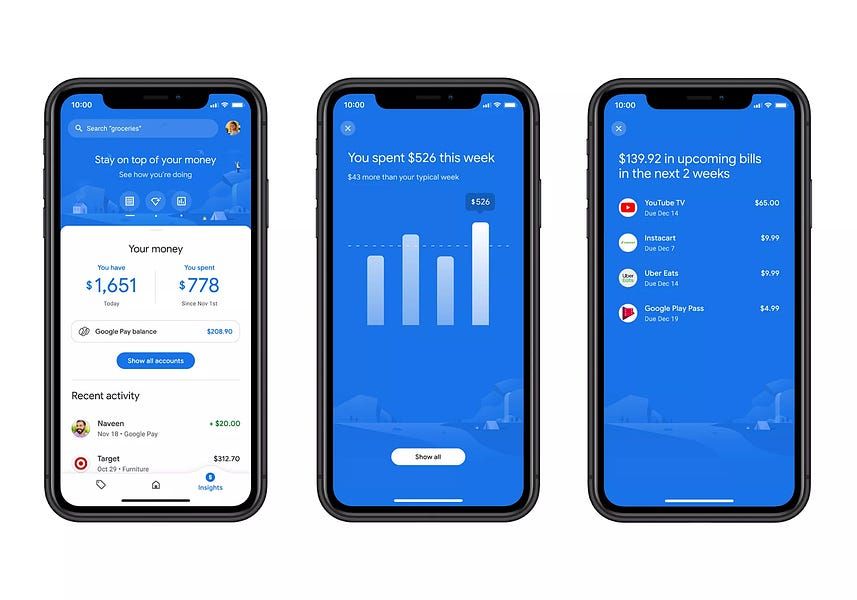 Hello Fintech Friends,
One of the most frequent pieces of feedback (complaint?) I get is that this newsletter is too long and… you know, it's not wrong. Fintech is doing too much right now. It needs to calm down. Please.
On the topic of doing too much, I would like to thank our amazing presenters who walked 250+ attendees through the evolution of fintech around the world last Friday! Please find recordings, presentations, and transcripts below:
Please find another week of fintech and banking news below.
Quote of the week
"Home ownership is the main way American families accumulate wealth. But today's hot market prevents a lot of Black families from getting on the American Dream escalator."
John Gittelsohn, Katia Dmitrieva, Michael Sasso (source)
Read of the week
In his piece, Why the Bank of England should give everyone a free account, former Greek Minister of Finance Yanis Varoufakis (yes, him) makes a compelling case for the UK's central bank to enact financial policy directly through free consumer accounts (something I've advocated for in the US). Imagine if stimulus distributions could be credited directly to user checking accounts, or if the bank could use incentives to rein in inflation. Governments could directly and instantly promote the financial health of their constituents, in a way that is hard to imagine today.
---
Financial Services & Banking
Product Launches
Chase launched My Chase Plan to move into the buy-now-pay-later market for purchases over $100 and India's Icici Bank launched a mobile tap-to-pay installment payment plan..
Mastercard launched new account-to-account payments functionality for its Track business service. American Express launched a new credit card in India in partnership with MobiKwik.
Danske Bank rolled out a new expense management tool. Santander's money transfer app PagoFX introduced low-cost transfers to India.
Brazil's central bank launched its PIX real-time payments platform and hinted that WhatsApp payments are coming (and is prepping the launch of a new regulatory sandbox).
Other News
Belgian bank KBC is moving to a digital-first customer engagement strategy with a new NLP customer assistant. Lloyds Bank announced it will close 56 branches. US Bank joined Akoya (a Plaid competitor's) data-sharing network.
---
Fintech
Product Launches
Google (disclosure: where I work) launched the new Google Pay app, with new personal financial management features, peer-to-peer payments, and merchant experiences.
Daylight launched its new digital bank, focused on the financial needs of the LGBTQ+ community. Neobank Douugh went live in the US.
Deel partnered with Coinbase to enable employee payroll in cryptocurrencies.
NBCUniversal launched the One Platform Commerce in partnership with PayPal in order to enable consumer transactions through their TVs.
Cardless launched its new co-branded credit card platform, in partnership with the Cleveland Cavaliers.
Front, which provides individual investors with investing analytics, launched its Front App. Sugi, which lets users check the carbon impact of their investments, released in the UK.
Nav announced its embedded finance platform to enable small business lending in third-party platforms.
Other News
PayPal struck a new partnership with Even that will allow US workers to access their wages early. The firm also removed the waitlist for its new crypto functionality. Payments firm Adyen partnered with Affirm to provide buy-now-pay-later loans at physical checkouts.
The mobile wallet wars are intensifying, as Alipay announced that US merchants can can now use an online payment gateway to accept payments through Ant Financial wallets. Meanwhile, Chinese regulators continue to clamp down on domestic fintechs.
Marqeta partnered with Uber to issue physical and virtual cards for the ridesharing company - after scrapping its Uber Money team, it appears the company is getting back into financial services. Sezzle partnered with Wix to enable buy-now-pay-later loans on Wix's online storefronts.
Monzo won over more customers from account switching than any other neobank in the UK in 2020. Neobank Bella is gearing up to release its text-based banking interface and build a consumer finance community. Atom Bank integrated Codat's business accounting API to speed up SMB lending decisions.
Banking core providers Mambu and Alchemy partnered to build a better lending engine for community banks and credit unions. BaaS provider Treasury Prime also partnered with Piermont Bank.
Sumup, a UK payments company, won a digital money license from the Irish Central Bank.
Robinhood is beginning to look for advisors for a 2021 IPO. UK fintech PensionBee is evaluating a London Stock Exchange listing for £300 million.
Britain's fintechs are finding overseas hubs in Europe as they prep for a no-deal Brexit. Fintech VC Better Tomorrow Ventures closed its debut $75 million fund.
The UK's Financial Conduct Authority issued a warning that hyped neobank Lanistar may be fraudulent. PricewaterhouseCooper spun out its fintech consultancy practice due to perceived conflicts of interest.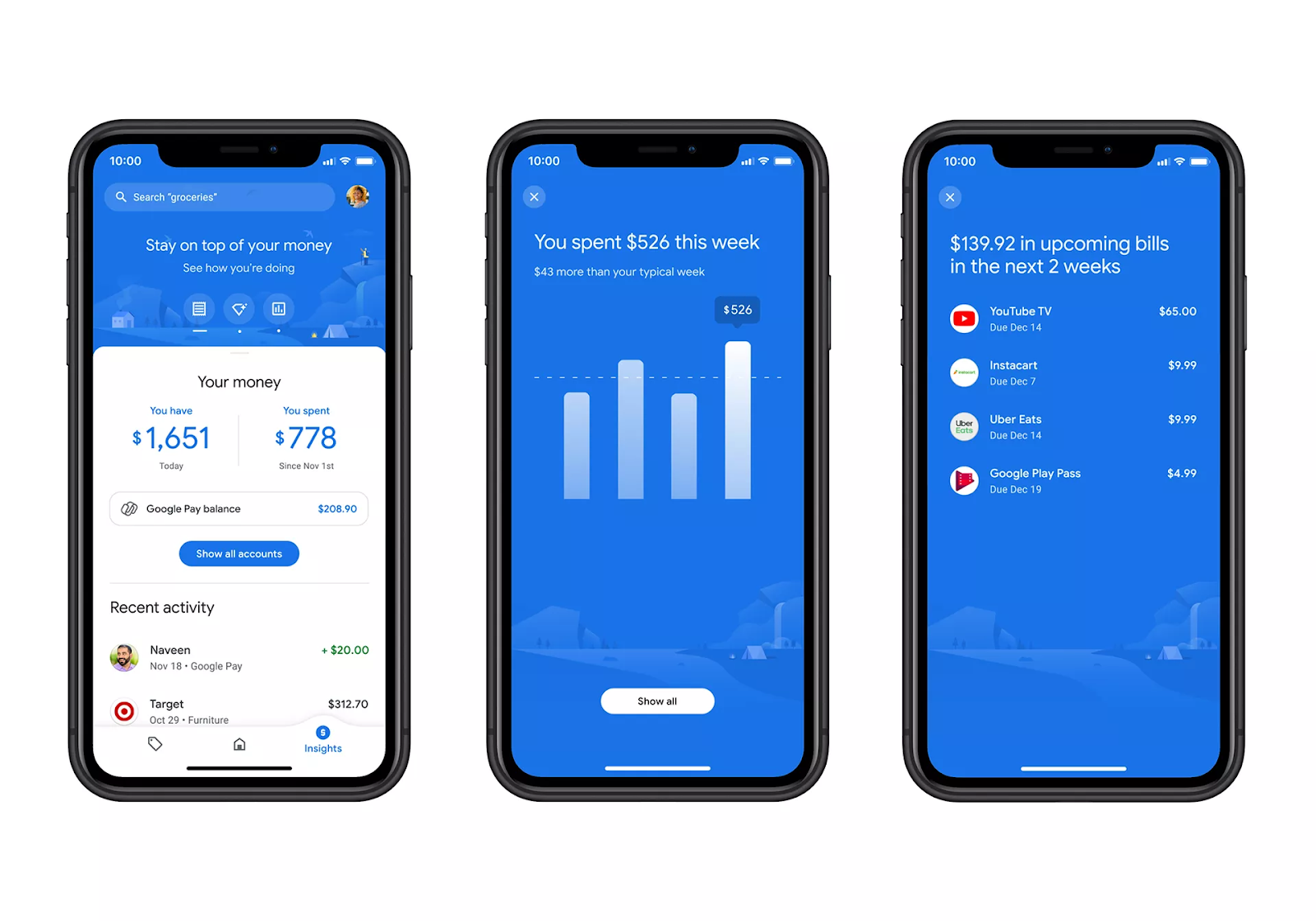 The relaunched Google Pay (source)
---
Deeper Reads
The Battle to Keep America's Black Banks Alive
Mortgages, fraud, and 'dumb dolphins' at Better.com
Are subscription services the future of fintech?
Cross-border growth: LatAm startups look for new markets
Cash cards for kids: digital banks race to capture the next generation
PWC's 9th Annual Employee Financial Wellness Survey
The CFPB's New Debt Collection Rule
Why is it so hard for a fintech to become a bank?
The "Fin-influencer" boom: Why Instagram and TikTok are the new battlegrounds for digital banks
Criminals launder coronavirus relief money through Venmo, Cash App, Paypal and other apps
Homeward Bound: Lenny the poodle gets reunited with her family