This Week in Fintech (11/12)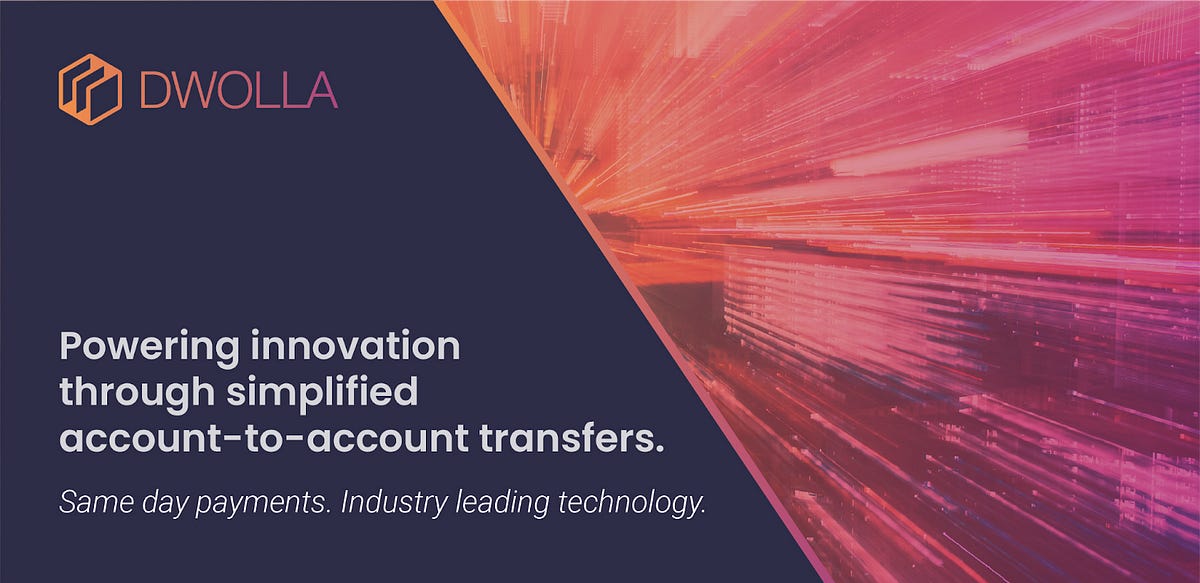 Hello Fintech Friends,
I need a break. Please send me your best non-fintech news so I can read about... honestly, anything else.
Thank you to those of you who came out to our Mexico City meetup last night 🙌
We're excited to be in London next Thursday (thank you Truelayer) and in Berlin on November 23rd (thank you Plaid).
Our Fintech Formal ticket prices just went up -- but we're still giving away tickets on our Instagram.
ps: We're still looking for someone to take over our Twitter + LinkedIn and go wild. Let us know if it you.
Please enjoy another week of fintech and banking news below.
---
💬 Quote of the Week
"Very briefly rights to 17% of the Empire State Building were stolen by North Korea, leading to a frantic phone call by New York's governor to the head of the foundation running the blockchain that held the smart contract."
---
📖 Read of the Week
This week, Metromile was acquired by Lemonade for $500 million, in a mostly stock transaction, which excluding cash on-hand implied a valuation of ~$200 million. This was notably less than the firm's $1.3 billion SPAC valuation. This is a good reminder that tech SPACs are generally an adverse selection machine. Retail investors should always be asking themselves why a company prefers a SPAC to a direct listing or IPO. The reasons will vary, but frequently over the last year, a deciding factor is the strength (or lack thereof) of that company's fundamentals. Read more in our fintech SPAC breakdown here.
📊 Stat of the Week
"In the last six months, companies like FlutterWave, FairMoney, MaxAB and Lidya together raised more than $250 million – that's more than the total raised by all technology companies in Africa five years ago. In 2021, AfricaArena predicts VC funding in African startups will top $2.3 billion, compared to $130 million in 2016." (Tilman Ehrbeck, Managing Partner at Flourish Ventures)
---
Sponsored Content
The good news about the holidays? Someone gets a day off. The bad news for some? ACH transactions are delayed by 1 business day. With Dwolla, transactions can occur on holidays, weekends or even outside of normal business hours. Integrate Dwolla's payment API to access ACH payments along with real-time transactions and push-to-debit payments to avoid transaction delays! Sign up today and go-live by the end of 2021 to take advantage of special offers.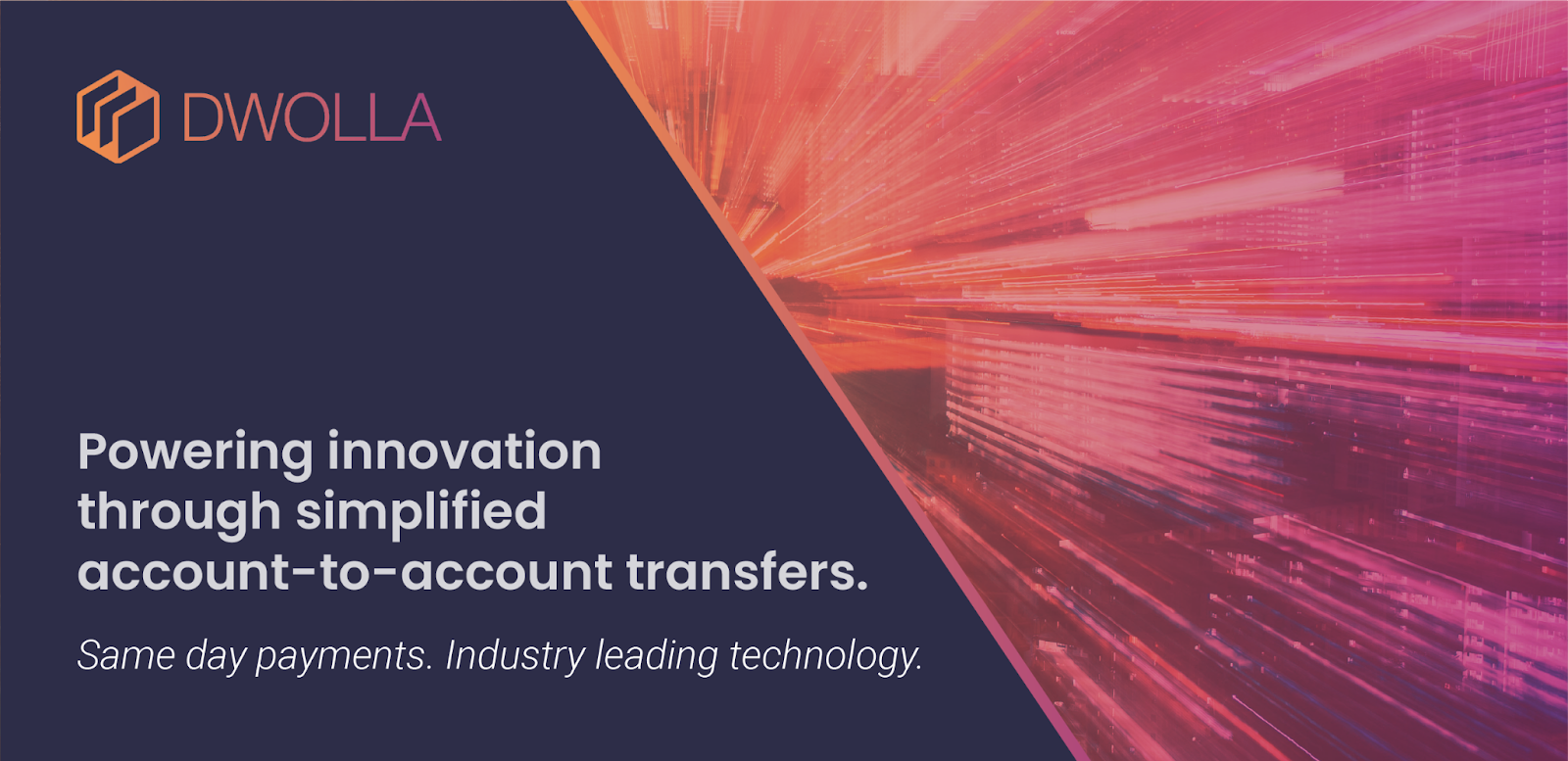 ---
💼 Open Role Spotlight
Baselane, a financial dashboard for independent landlords, is hiring a Business Operations Lead.
---
🏦 Financial Services & Banking
🚀 Product Launches
Mastercard launched crypto-to-fiat payment cards across Southeast Asia in partnership with Amber Group, Bitkub and CoinJar, and also partnered with RailsBank and Toqio to launch corporate debit cards tied to the UN's Sustainable Development Goals.
Danske Bank launched a business banking platform in partnership with fintech Aiia.
Visa launched a bundle of sustainability-focused benefits for cardholders.
📰 Other News
Pension funds are experiencing record inflows, but having difficulty deciding what assets to invest their money in. Three out of four fraud cases that banks declined to compensate were overturned on review.
Commonwealth Bank of Australia will become the country's first retail bank to offer cryptocurrency trading to customers.
MTN and Airtel both received "approval in principle" from the Nigerian central bank to launch mobile money services in the country. The country's eNaira is also rolling out again, after some initial stumbles, and the central bank is freezing accounts suspected of trading crypto.
Southeast Asia leads: the Monetary Authority of Singapore (MAS) and the Bangko Sentral ng Pilipinas (BSP) agreed to facilitate payments interoperability between the regions.
The CBOE options exchange is working on a US Treasuries trading platform.
Strive is Mastercard's small business economic recovery initiative.
JP Morgan estimates that central bank digital currencies could save £100 billion in transaction costs and the Banque de France is in-favor.
The US Treasury is warning that Chinese POS maker PAX sent US payments data to Chinese third parties. The UK's Financial Conduct Authority picked fintech Aiimi's Insight Engine to improve its data analytics.
Daimler and Visa are working on finger payments. Seoul is leaving us for the metaverse.
---
💻 Fintech
🚀 Product Launches
African B2B e-commerce firm OmniBiz launched buy-now-pay-later and bookkeeping.
📰 Other News
Drivewealth and Chipper Cash are partnering to allow Ugandans to invest in US stocks. MTN received Nigerian regulatory approval for its mobile money service.
MX announced an integration with Q2's banking platform. Ocrolus and Blend partnered to build an end-to-end mortgage platform. Indonesian open banking platform Ayoconnect announced a partnership with the country's largest bank by assets, Bank Rakyat Indonesia.
B2B banking app Banking Circle joined the Danish national clearing system.
PDX Coin is building a crypto-to-fiat banking app and neobank Revolut is building a crypto exchange.
Robinhood is now letting companies set aside "friends and family" shares in IPOs.
Everybody's doing it: Virgin Money is coming out with buy-now-pay-later.
FlyFin is building a tax app for freelancers. Jiko is increasingly focusing on banking-as-a-service.
Investing platform Republic is planning to expand to the UK, Europe, and Asia. Klarna came to Ireland. Railsbank and Douugh partnered to expand the neobank into Australia, the UK, Europe, and Southeast Asia. South African fintech Finclusion is expanding to Mozambique and Uganda.
The ASEAN Financial Innovation Network released a global fintech registry for partnerships.
Starling Bank plans to offset its annual carbon emissions following 2021 and is working with Standard Chartered on a green savings product. UK mass affluent neobank Monument is readying for launch.
The Financial Solutions Lab launched their accelerator challenge, focused on the racial wealth gap.
PayPal shared strong earnings and announced that Amazon will add Venmo as a form of payment. Robinhood said a hack exposed the personal data of millions of customers.
Bunq has five million trees. Klarna has a card game.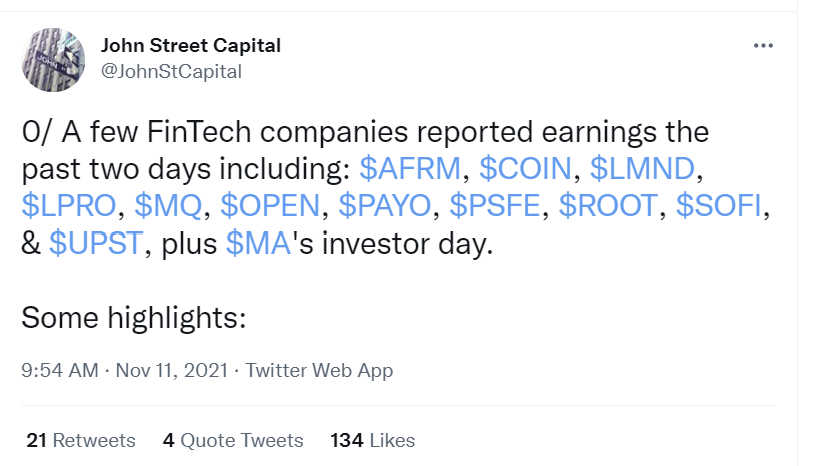 ---
Sponsored Content
You Want Leads? Need to Find Partners? We Got You! Join Fintech Meetup! Why? Because it works--it's the easiest way to meet partners and customers! You can join 30,000+ qualified online meetings, and meet everyone you need to meet.  Who else is joining? Fintechs like Alloy, Atomic, Nium, Ripple, Signal Intent, Sila & Socure; Neobanks like Dave, Revolut & Varo Bank; Investors like Bain Capital, General Atlantic & Mosaik Partners; plus Banks, Credit Unions, Community Banks, Media and more! Online, March 22-24, startup rate available for qualifying cos. Get Ticket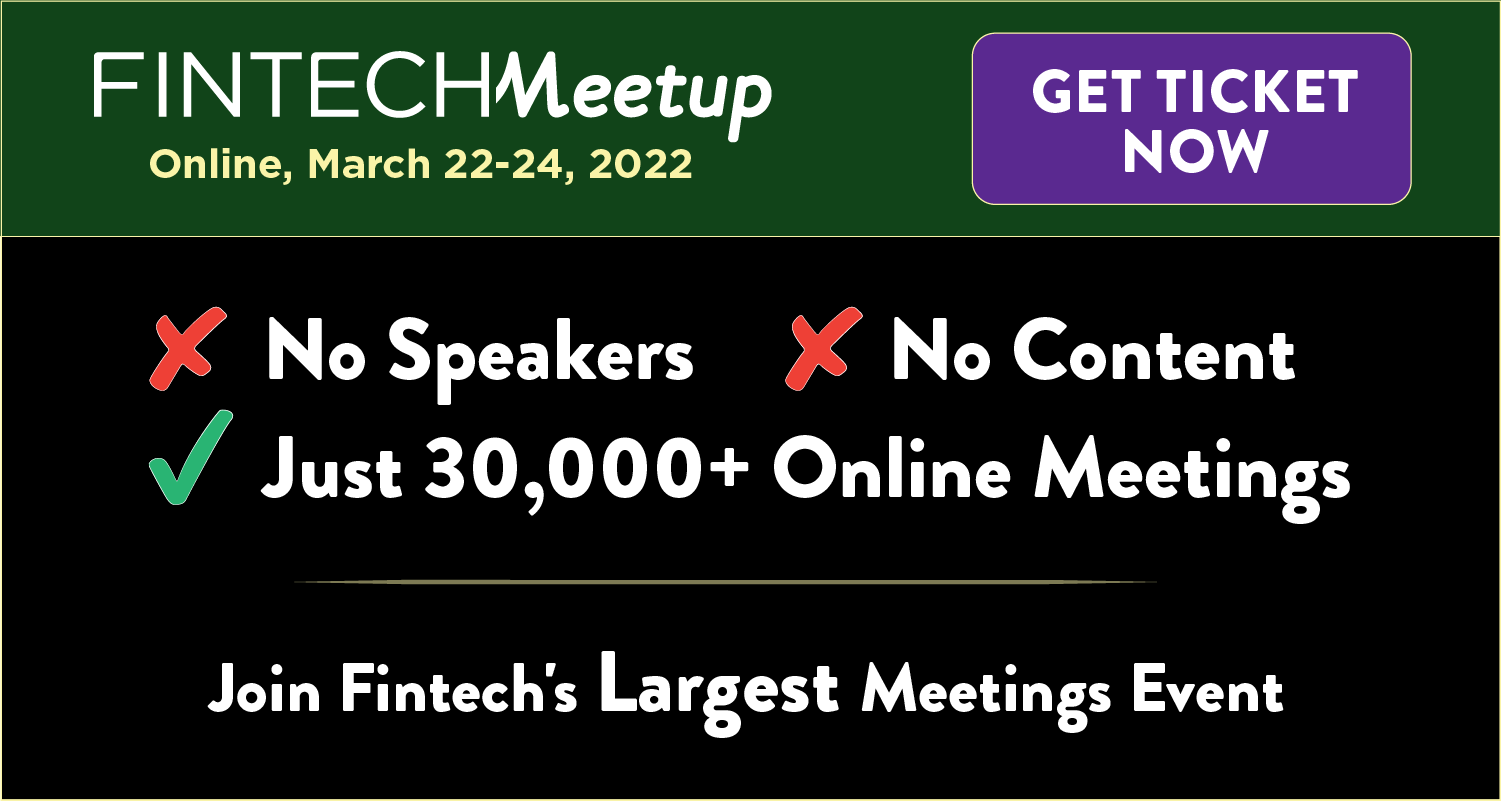 ---
🇪🇺 Europe
Tech and gadget subscription platform Grover is partnering with BaaS platform Solarisbank to issue a Visa debit card for cashback and rewards.
France Fintech and Binance have launched a €100m initiative to accelerate the growth of the European crypto space.
Financial infrastructure platform Railsbank has pivoted its strategy and marketing to focus on "experiences" of embedded finance, betting that this is the next phase of growth for embedded finance.
🌏 Asia
RBI, India's central bank, lifted the ban on Diners Club to start issuing new cards.
Tiki, Vietnam's largest ecommerce company, raised $258 million led by AIA Insurance to launch insurance products and financial services.
Southeast Asia's internet economy is forecast to reach $1 trillion by 2030 as per a report by Google, Temasek and Bain.
---
📜 Policy
In collaboration with Ben White.