This Week in Fintech (10/25)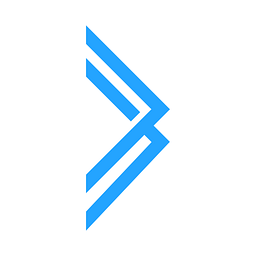 Hello Fintech Friends,
Who are everyone's favorite fintech writers? I was thinking back to this great John Lanchester article from 2016 and curious which writers on fintech or finance you find compelling. Some of the people I enjoy reading are JP Koning, Nathaniel Popper, and Matt Levine.
No two fintechs - like snowflakes - are alike, and so we have a variety of events to cover this week, from partnerships to financings to product launches to closures. Read on below.
Quote of the week

"If America doesn't innovate, our financial leadership is not guaranteed."
Mark Zuckerberg, Congressional Testimony on Libra

In banking and credit card news, US Bank is the latest in the parade of banks cutting thousands of branch jobs to refocus on low-cost digital channels. US Bank will close 10-15% of its 3,000 branches. What is unclear is which services offline customers in those areas will shift to, to stay on the financial grid.
In a setback for fintech bank charters, a New York federal judge this week denies the OCC's authority to provide national bank charters without state-by-state regulatory approval.
American Express, Discover, Mastercard and Visa - along with a broader consortium of payment gateways like FIS and Stripe - announce the "click to pay" button to make online purchases easier and more secure.
Spanish bank Santander is launching a digital bank in the US to compete with Goldman Sachs' Marcus (as well as the wave of neobanks) and lower its cost of funding through retail deposit acquisition.
And in a bid to compete with Robinhood and other discount brokers, brokerage Charles Schwab will now allow traders to purchase fractional shares, facilitating access to more expensive stocks for retail investors. Notably, Schwab also eliminated fees a few weeks ago to attract the same set of clients. (Square Cash followed with a similar feature shortly after.)
Mastercard is working with PNC Bank to pilot a system that lets businesses pay suppliers in real-time when receiving goods or services.
A few banks are beginning to experiment with algorithmic decisionmaking (or AI) in a variety of lending sectors, such as mortgage and auto.
In bank/fintech partnerships, Evolve Bank & Trust is working with Branch and Mastercard on a combination mobile banking app and debit card with no-cost early wage access for account holders. French bank BNP Paribas, meanwhile, is entering into a strategic partnership with Spanish wealth management company AllFunds (and buying a 22.5% stake in the company) in order to build a new investment platform.
Lastly, in the UK, Clydesdale and Yorkshire Bank is rebranding as Virgin Money.
In fintech news this week, Apple Pay officially overtakes Starbucks' mobile app as the top mobile payment app in the US, with 30+ million users (47.3% of mobile payers).
(Editorial note) This prodigious growth sheds light on Apple's likely strategic objective in fintech: centralizing payments to the iPhone. Whereas mobile payments systems like WeChat and Alipay have become ubiquitous in China, the US has lagged in mobile payments adoption, with some estimates in early 2018 pegging in-person mobile at only 1% of all payments. Apple, with its massively popular line of phones, is one of the few companies well-positioned to drive this adoption in the US. This works hand-in-hand with the launch of the Apple Card: Apple offloaded the program's credit risk and servicing operations to Goldman's Marcus division, instead focusing on UI features like plastic without account numbers and instant virtual card to drive cardholders to use their phones as a primary form of payment. This creates lock-in benefits to Apple's mobile wallet and iOS ecosystem, which drives increased iPhone adoption and retention. Apple's gamble was whether the other side of the marketplace - merchant adoption - would keep up with mobile payments user growth. As this article shows, that gamble has paid off: "According to Digital Trends, Apple Pay is expected to be available in 70% of US retailers by the end of 2019."
In DC, Mark Zuckerberg talks to Congress about Libra - and boy is there a lot to talk about. In short: legislators don't believe Facebook will remain a neutral board member. They don't trust Facebook to respect data privacy. And they believe Libra poses "risks to financial stability, anti-money laundering efforts, antitrust policy, and even monetary sovereignty." Needless to say, right now the prospects for Libra do not look too rosy, but Facebook is expected to dig in.
Following its partnership with Visa focused on aggressive expansion to the rest of the world, neobank Revolut inks a partnership with Mastercard to issue debit cards in the US. The bank has 30 US employees and plans to grow 3x over the next 6 months - while in Singapore, it officially opens this week to the public, with 30,000 users.
Business banking platform Tide releases its new optical character recognition functionality, allowing businesses to bulk-upload and auto-match receipts to accounting software. And business lender Kabbage ends Q3 with $100 million in revenue and 43% year-over-year loan growth and launches a service to shorten business receivables from 90 days to 24 hours.
Mint strikes a deal with Bank of America to pull data directly from BAC as its newest account aggregation source (email), and Novo, a no-fee business banking platform for entrepreneurs, shares its newest partnership and integration, with Xero accounting software.
Funding Circle announces a 31% jump in loans, to £3.7 billion under management. And LendingUSA announces a new credit facility for $250 million from Atalaya Capital Management. OnDeck also this week shares a new partnership with Investors Bancorp to originate small business loans.
Luge Capital (), a Canadian VC fintech-focused VC, announces $85 million for its debut fund, led by a former Paypal exec.
Denizen, a San Francisco-based international digital bank for expats - available in the US and Spain - will discontinue operations on December 17th, citing scaling and operations issues. Stripe, meanwhile, is the latest in a long line of tech companies leaving San Francisco for cost reasons.
---
Financings
---
Exits and M&A
Private equity owners Blackstone and CVC Capital Partners are planning an IPO of UK mobile payments provider Paysafe that could value the payments processor at more than $10 billion, following strategic partnerships with companies like Alphabet.
Real estate finance company Velocity Financial plans to raise $100 million in an IPO, on $8.2 million of net income for the first half of the year.
---
Deeper Reads
Nigeria's Cash Tax - meant to incentivize mobile payments - Is a Bad Idea
The Meteoric Rise and Spectacular Fall of Peer to Peer Lending in China
How Stanford GSB Alums Created One of the Most Valuable Startups in Latin America
How Three FinTech Startups Are Disrupting Retirement Planning, Blending Human And Tech
Banks Must Act Now or Risk Becoming a 'Footnote': McKinsey