This Week in Fintech (10/24)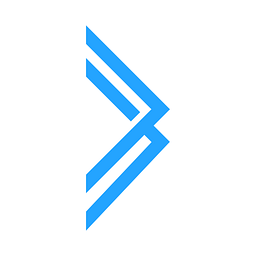 Hello Fintech Friends,
This week I caught up with some former colleagues now at Marqeta, Worldpay, Stripe, Salesforce, and Recurly in-person to talk about the future of payments innovation. It reminded me how valuable it is to be able to have these kinds of conversations in-person. In-spite of all the future of remote work hype these days, I think working face-to-face will still ultimately win out.
Open role spotlight
Vayu, a stealth-mode startup founded by former Bread Finance CTO/COO Daniel Simon, is looking to hire a Fintech Product Manager in New York.
Financings
Scandinavian challenger bank Lunar raised a €40 million Series C and plans to enter the buy-now-pay-later lending space.
UK challenger bank Lanistar raised £15 million in new funding.
Silent Eight, which uses machine learning to combat financial crime, raised a $15 million funding round.
Mexican challenger bank Klar raised a new $15 million round of funding.
Freelancer-focused challenger bank Lili raised a $15 million Series A.
Zest AI, which offers software for lenders to evaluate risk in their models, raised $15 million in funding.
Possible Finance, a short-term installment lender working to disrupt the payday lending space, raised an $11 million round.
Pulley, which is building a cap table management tool to rival Carta's, raised a $10 million Series A from Stripe.
No-code AI platform Signzy announced a $5.4 million strategic investment from Mastercard.
San Francisco startup Kettle launched to create a reinsurance product that predicts losses from wildfires, and raised $4.7 million in seed funding.
Wirex, which offers a contactless card for crypto payments, raised £3.7 million in a crowdfunding campaign.
Cloud-based card payments processor Silverflow announced a €2.6 million seed round.
insha, a German neobank that gives users access to financial services that align with moral principles (such as Sharia-compliant products), raised a €2.5 million seed round.
PayByCar, an in-vehicle payment platform, raised a $2 million pre-seed round.
FinLocker, a personal finance manager, announced an equity investment from Transunion and new commercial partnership agreement.
Global Processing Services, a payment processor that works with neobanks, announced a strategic investment from Visa.
Point-of-sale platform PredictSpring raised a strategic investment from Salesforce Ventures.
Exits and M&A
SPACs