This Week in Fintech (10/23)

Hello Fintech Friends,
Please find another week of fintech and banking news below.
Quote of the week
"Fintech companies should prioritize consumer financial security, in turn rendering their products and services more profitable, scalable, and marketable."
Mae Watson Grote, CEO, Change Machine (source)
Read of the week
The FDIC this week published its Survey of Household Use of Banking and Financial Services, with surprising results on the progress of the US financial services industry in saturating the needs of Americans. Only 5% of households are now unbanked, from 7.7% in 2009. Still, these rates are notably higher in minority communities: 14% of African American and 12% of Latinx households are still unbanked, highlighting the important work still to be done by banks and fintechs to make sure that financial services are a universally available right, not just a socially segmented benefit.
---
Sponsored Content
SentiLink heads to Money 2020 next week where CEO, Naftali Harris, joins panelists from the Federal Reserve of Boston and FinCEN to discuss synthetic fraud and the next frontier in KYC. SentiLink continues to team with industry, government and regulatory professionals in the fight against synthetic fraud. Please contact Naftali Harris at naftali@sentilink.com for more details.

---
Financial Services & Banking
Product Launches
The thematic news this week regards simplifying how merchants can accept consumer payments. Chase is wading into the peer-to-merchant payments market with a competitive product offering to Square and PayPal, with the launch of its QuickAccept combination mobile app and contactless card reader, which will let businesses cash out credit card payments to their accounts instantly for free. Not to be outdone, Visa introduced Tap to Phone to allow android phones to be used for accepting NFC payments (something that Apple will probably do via Mobeewave).
Citi launched 'True Name' cards for transgender cardholders to reflect their genders via Mastercard. Massachusetts-based PeoplesBank will launch a digital bank via core provider Nymbus. Google Pay and Axis Bank in India co-launched their ACE consumer credit card.
In exciting news for open-source banking, Finos and Goldman Sachs have launched their data management and governance platform, following pilots with international banks.
Other News
As China becomes the first country to distribute its own central bank-backed digital currency to consumers, the World Bank, IMF, and G20 are coming together to draft a framework for digital currency rules.
Mastercard will trial biometric cards that use fingerprints to authenticate transactions in Asia and partner with Stride to provide employment benefits to gig economy and contract workers. Visa is partnering with PayPal on debit push payments.
India's Icici Bank will now let customers create fixed deposits, pay utility bills and access trade finance via WhatsApp. Japanese banks Fujitsu, JCB and Mizuho Bank are testing a joint digital identity interoperability system. Australian bank Westpac added Afterpay's BNPL loans to its fintech banking-as-a-service platform. RBC Capital Markets is piloting an AI-powered trading platform. HSBC added contactless donation boxes to its Canadian branches. Royal Bank of Scotland released a digital currency for its R3 Corda blockchain network. Italy's SIA and crypto platform Hex rolled out a digital asset custody solution.
Visa has added fintech Ternio to its Fast Track program in order to enable blockchain financial capabilities. Bank of Canada is the latest central bank looking into digital currencies, with a new digital currencies economist role open. The CFPB put out an advance notice of proposed rulemaking on Dodd Frank 1033, which could impact the ability of fintechs to access consumer data to improve their access to financial services.
US Bank will close 400 branches over the next year. In-spite of its lawsuit against Plaid, TD Bank credits its success and ability to weather the pandemic to its partnerships with fintechs...
---
Fintech
Product Launches
PayPal will add cryptocurrency to its product features, in a big sign of validation for the technology (and pitting it head-to-head with Square's Cash App). While the initial product rollout will just be the ability to buy, hold, and sell digital currencies, the company plans to add the ability to use crypto to pay its 26 million global merchants in early 2021. (Similar to Robinhood, users will own hold crypto balances but won't actually hold the tokens themselves.)
Acorns partnered with online job market ZipRecruiter to enable users to apply for jobs directly within the fintech app. Clickswitch launched its verification of employment and income solution. Deel launched a service to give employees their paychecks 30 days in advance.
Japanese tech company Line joined Thailand's Kasikornbank to launch a social banking platform in Thailand. In India, Paytm launched a same-day settlement facility for funds transfers on its payment gateway service.
Monzo continues to drift away from its no-fee beginnings, launching a new £180 premium member subscription with a metal card that costs £50 to produce. Yolt, the account aggregation app that enables centralizing bank information, also launched its own spending account and card. Varo, the US neobank, introduced Varo Advance, which allows users to take out loans up to $100 for a $5 maximum fee.
Google Cloud launched a tool that uses machine learning to speed up the mortgage application process. Ocrolus added a cross-document validation tool for borrower applications.
Ant Group launched a blockchain copyright protection network in advance of its IPO.
Other News
Payments, and especially consumer-to-business payments, increasingly feel like an innovation-led race to the bottom in pricing. Trilo, a new payment initiation-focused open banking startup in the UK, wants to wrest consumers away from sticky credit cards by using rewards to incentivize bank-to-bank payments, which would reduce payment fees for merchants. This comes as retailers in the UK are attacking card networks for their fees, as consumers switch from cash to cards (for reasons that may have to do with PayPal's move into crypto…)
In partnerships, digital brokerage Altruist partnered with Apex Clearing to offer a better investing experience to independent financial advisors. Card consolidation platform Curve partnered with core banking provider Thought Machine to build a new credit and loan product. The Financial Health Network, JUST Capital, Good Job Institute, and PayPal partnered to make employee financial health a priority for businesses. Banking software provider Galileo and savings and checking startup Save partnered. Safeway is using Fiserv to power its proprietary Safeway Pay solution.
Agility Bank, a woman-owned digital community bank in Houston, received conditional approval from the OCC and FDIC to launch. Lockstep, a "connected accounting cloud," emerged from stealth. UK fintech Mode, which IPO'ed in the UK, allocated 10% of its cash reserves to bitcoin. Singapore is luring fintechs with special visas and financial support. Baltic fintech startup SME Finance is planning to launch its own neobank.
Bella is banking for people who care about each other. Linus is a crypto banking account with a 4.5% APY. Lucky Card may win you money when you use your credit card.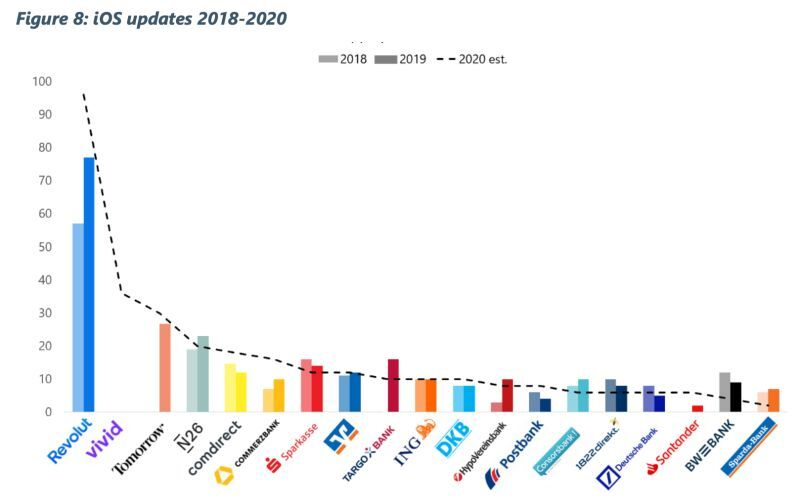 Source: Optima
Deeper Reads
Fintechs drive financial inclusion during the pandemic
The Future of Small Business Lending
Soon enough, Wall Street will have to take millennial investors seriously
Why Fintech is the Future of Banking
6 fintech trends that will redefine the future of finance
Year-over-Year Transaction Trends Update
A brief guide to starting and building a lending business
New research suggests the coronavirus could live on cash, pushing consumers toward digital payments
Nigerian snake ate millions of naira, clerk says
In Chile, 25 Rare Chinchillas Are Sitting on Top of 3.5 Million Ounces of Gold