This Week in Fintech (10/23)
Hello Fintech Friends,
We announced yesterday that we'll be closing out the year at The Fintech Formal, a black tie charity gala in New York on December 2nd. Will we see you there?
Please find another week of fintech financings and exits below.
---
Editor's Note: If you're an early-stage startup founder raising equity or debt, I may be able to help - reach out to nik@thisweekinfintech.com.
---
Sponsored Content
No Content. No Speakers. Just 30,000+ online meetings! Fintech Meetup focuses on what you really want from an event--meetings with new partners and customers. Join 3,000+ other participants to meet fintechs, banks, investors, networks, tech cos, credit unions and more! Online, March 22-24, startup rate available for qualifying cos. Get Ticket.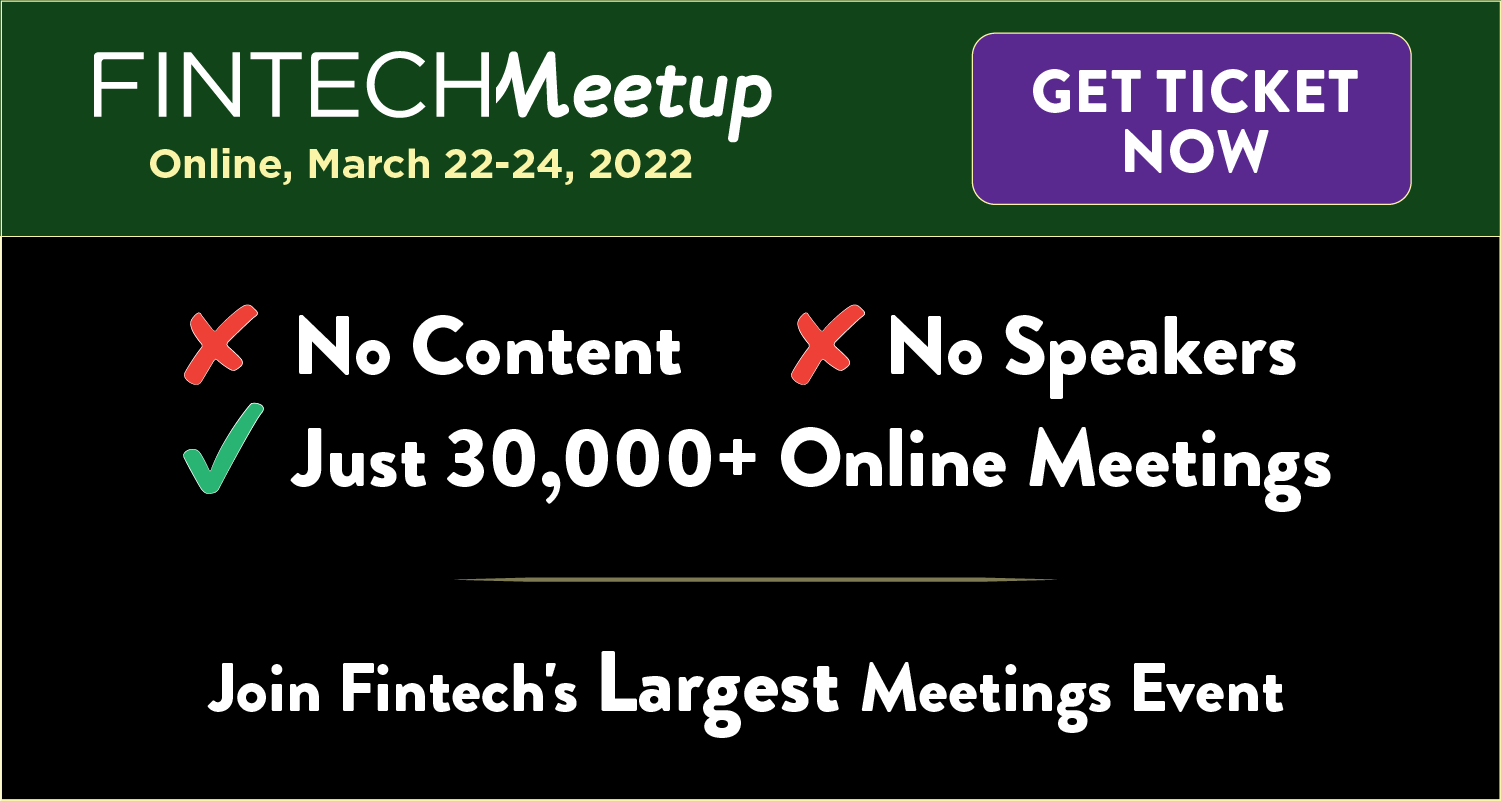 ---
💸 Venture Financing
European fintech funding hit €15 billion in the first half of 2021.
☯️ Exits
💻 IPOs
📈 SPACs
Have fintech SPACs fully saturated the market's demand?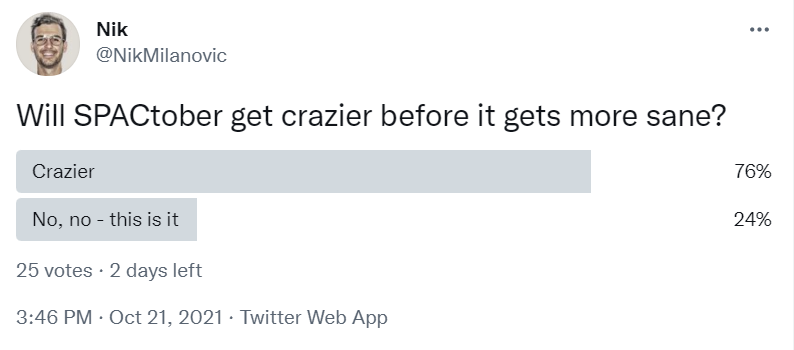 🤝 M&A - Fintech
🏦 M&A - Bank
Neobanking provider M1 Finance acquired Minnesota's 11-person First National Bank of Buhl.
Cardif Pinnacle, a UK pet insurer owned by bank BNP Paribas Cardif, sold a majority stake to investor JAB Holding Co.
Japan's Shinsei Bank opposes rival SBI Holdings' $1.1 billion takeover bid for it.
---
Sponsored Content
The Big Transaction is a two-day, single track technical conference dedicated entirely to the art of payments engineering - join us virtually in November and learn the best strategies, architectures, tips, and tricks for building robust payment systems that work at scale! Featuring speakers from Stripe, Netflix, Shopify, Spreedly, and more! Tickets are only $29.99 and on sale now - get yours today!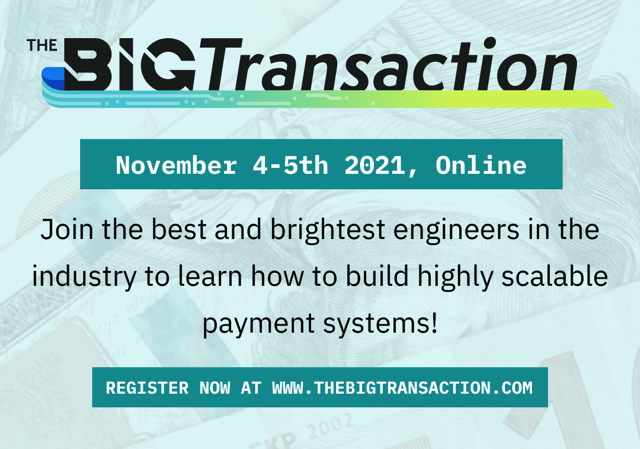 ---
🌎 Fintech Around the World
Crypto adoption in Africa continues to grow
Prepaid payments volume in Canada is growing.
📚 Deeper Reads
Climate Fintech: Handprints vs Footprints
Nearly 90% of Americans now use fintech—with boomers the fastest-growing demo
Building an economic infrastructure for a new era of self-employment
How fintech will eat into banks' business
Here's How Real-World Assets Are Unlocking Defi's Full Potential
Buy Now, Pay Later's bill is coming due
Jane Fraser Has a Plan to Remake Citigroup While Tormenting Rivals
Searching for Mana: A Unicorn in the Fragmented World of Payments
Potential winners and losers line up as Plaid pushes deeper into payments
What has Paystack done one year after joining Stripe?
What's next for Worldpay's fast-expanding crypto business?
Golden Retriever's Reaction to Seeing Cartoon Dog on TV Is Melting Hearts Online
---
Want to be a This Week in Fintech Sponsor? Reach out to us at sponsor@thisweekinfintech.com.

Have a news item for us? Reach out to news@thisweekinfintech.com.