This Week in Fintech (10/2)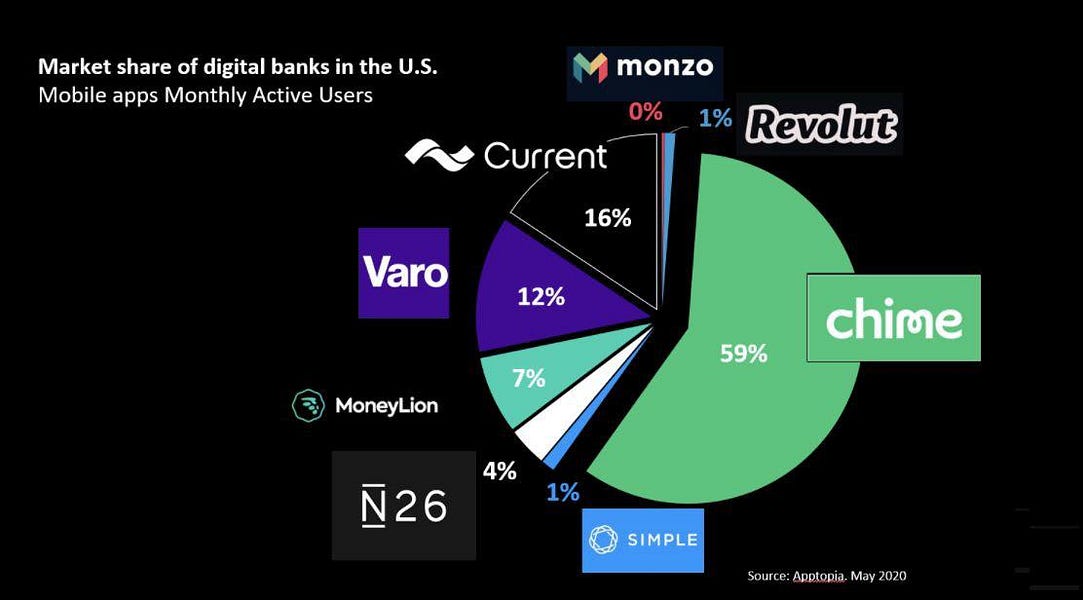 Hello Fintech Friends,
We have a new website! (And always welcome more testimonials…)
In our request for Fintech Geo Deep-Dive preferred dates, October 16th and November 13th tied at 35 votes each, so we'll host a first series of webinars on 10/16 and then pending those conversations, host a second series (featuring different countries) on 11/13. More info coming shortly. If you'd like to lead a session and haven't let me know yet - let me know!
Please find another week of fintech and banking news below.
Quote of the week
"Let us put our moneys together; let us use our moneys; let us put our money out… and reap the benefit ourselves. Let us have a bank that will take the nickels and turn them into dollars."
---
Open role spotlight
Retirable, which just raised a $4.7 million seed round to redesign retirement from the ground up, is hiring a Director of Product Growth.
Read of the week
I finally got to this deep-dive into India's new Open Credit Enablement Network. I have to say, not much amazes me in fintech these days, but this did. The short summary is that Indian regulators and tech providers are working to facilitate a set of open-source APIs that enable any company to become a lender. They set standard rules for loan procedures and the protocols are built on top of the 'India Stack,' which facilitates digital KYC, disbursal and payments, ongoing financial visibility, etc.
For all the unilateral pursuit of banking-as-a-service in fintech (and open-source consortia like FINOS), OECD progress pales in comparison to a nationally-endorsed lending protocol. This approach dovetails with one that Google Payments (disclosure: where I work) endorsed in its proposal for open-layer real-time payments systems. I'm sure there will be many lessons to learn along the way - some painful - but this seems like a big step in the right direction.
---
Financial Services & Banking
Product Launches
National Australia Bank launched its NAB-X app, a banking app with embedded 'miniapps' from first and third-parties, similar to Alipay and WeChat miniapps. The bank also partnered with merchant acquiring platform Pollinate.
BNY Mellon launched a new cash management product with service provider GTreasury.
Other News
Average US household net worth hit record highs this week, which likely says more about the inadequacy of averages as a measure than about the evenness of economic recovery. Meanwhile, stock holdings in the top decile continued to accelerate while other percentiles remained relatively flat, and Citadel doubled profits as it managed 28% of US equity volume over the past 3 months.
In Singapore, United Overseas Bank implemented a new Visa API to let its customers add cards to third-party apps without needing the plastic or PAN, while DBS Bank partnered with AntChain's blockchain trade finance platform, Trusple.
Norway's SpareBank is exporting its successful personal finance app for young people to Japan. NatWest is piloting an app to calculate carbon emissions based on customer spend. South African banks are phasing out paper checks.
Goldman Sachs will buy General Motors' $2.5 billion credit card business. Elsewhere, the bank tapped Omer Ismail, Harit Talwar's long time number-two at Marcus, to lead the division.
Mastercard partnered with Samsung, Airtel and Asante to launch Pay-on-Demand products in Africa and expanded its Digital First Card Program in North America to improve online banking experiences. Uganda, Tanzania, and Rwanda are accelerating plans to combine their stock markets (while Tokyo's faces a hardware collapse). The pandemic is spurring African telcos to launch more mobile banks.
The US House's Task Force on Financial Technology held a hearing to examine granting fintech bank charters. The European Central Bank is pushing for a digital euro, as the EU proposes rules for crypto assets. Strong Customer Authentication security methods in the EU could block as much as one-third of online purchases. UK open banking tools are adding 160,000 users every month; the total number of users doubled in the last 6 months alone. And the Indian government is pushing ticketing systems to redesign for contactless payments.
JP Morgan will pay a $1 billion fine for spoofing. UK bank TSB will close a third of its branches and lay off 900 employees.
---
Fintech
Product Launches
Payroll company Gusto launched financial health app Gusto Wallet, Cash Accounts, overdraft smoothing, and savings goals. Credit Karma also launched a checking account. LendingTree launched Connected Bank Accounts for user financial management.
Personal savings assistant Plum is launching in France, Spain, and Ireland and looking for early testers.
Finicity launched Finicity Lend to permission banking data for underwriting. Mono launched non-banking data sources in its aggregator APIs.
Gen-Z banking app Step launched its card. Bettr opened its waitlist. Abeg launched its mobile payment "Cash App for Africa."
Ant Financial launched a blockchain cross-border trade finance platform. Treasury management fintech Neo launched multi-currency accounts for small businesses.
Amazon introduced in-store biometric palm payments. Google relaunched its Google Pay app in Singapore, with redesigned features including peer-to-peer payments, merchant QR code payments, bill-splitting, menu ordering, and more.
Other News
Starling Bank will… open a branch?
Square will invest $100 million in black communities, and implemented QR codes for self-service ordering at restaurants.
Deposit Solutions, a German deposit brokerage platform, is expanding to the US. PayPal expanded its business debit card to France, Italy, and Spain. Samsung is partnering with Visa and Solarisbank in Germany to allow users to link multiple bank accounts to its mobile wallet. India's GetVantage, a business financing platform, plans to expand to Singapore and Indonesia. Singapore's central bank ordered Wirecard to shut down all operations.
Transferwise doubled profits. Interbank messaging platform Swift is moving into low-value remittances.
The Fortune Impact 20 featured Acorns, Everfi, Propel, Remitly, and Tala. Magma Partners' Brava is looking to invest in Latin American female founders. The Financial Clinic re-branded as Change Machine.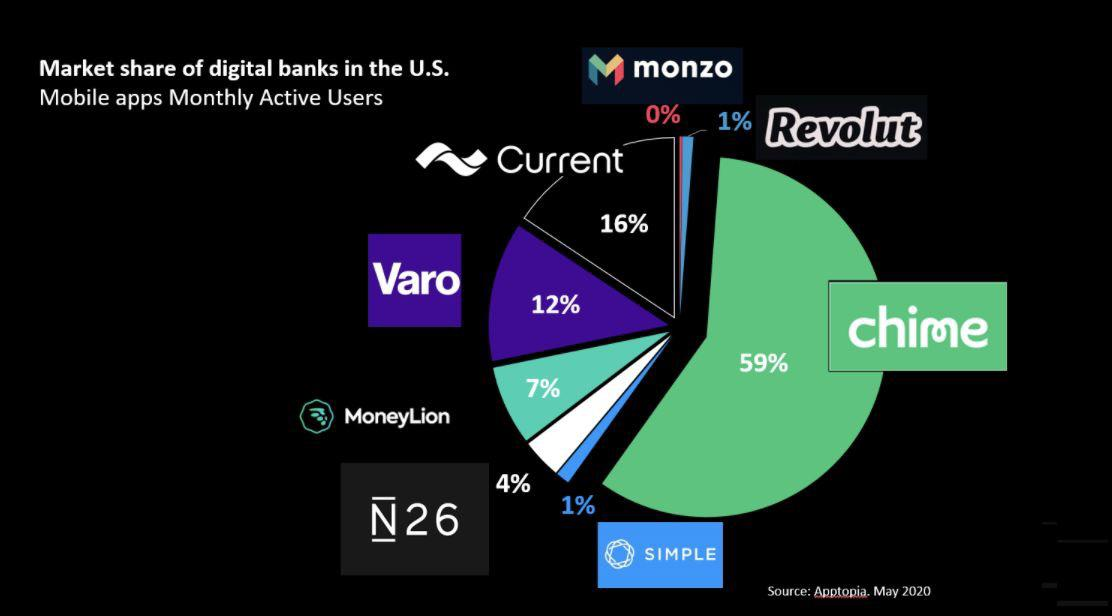 ---
Financings
Exits and M&A
SPACs
---
I want to take a moment to share Marc Rubinstein's excellent Net Interest newsletter. If you haven't yet read it, take a look here.

Written by a former analyst and hedge fund manager, Net Interest distils 25 years of experience in the financial sector into a weekly note. Each note explores a theme currently trending in the sector. Whether it's fintech, economics or investment cycles — there's always something to talk about!
---
Deeper Reads
Remittance Market— Primer and Landscape
New neobank fees; fintech for prime borrowers; RBG's legacy
Fintech Giant Plaid Has a Hidden Passion for DeFi
If Software Is Eating the World… Payments Is Taking a Bite
Are our payment systems irrelevant?
Buy now, pay later: The changing face of finance for a mobile generation
How Covid Is Creating New Fintech Billionaires
The Payments Sector Is Doing Deals Again: Will PayPal Or A Fintech Move Next
Revenge of the Money Launderers
Kitten that looks like Baby Yoda emerges from California wildfire
What did we miss? Please let us know here.