This Week in Fintech (10/18)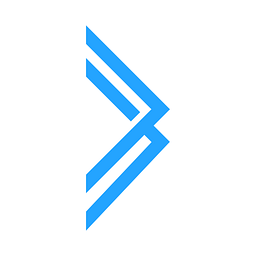 Hello Fintech Friends,
It is said that fintechs, like onions, have layers. Excited to peel a few of them back with you with another week of news below.
Also - I'm curious: Is this newsletter too long? Too wordy? Just right?
Quote of the week
"Awareness of our problems thus does not necessarily mean that they get solved. It may just mean that we are able to perfectly anticipate where we will fall."
Esther Duflo, Nobel Laureate in Economics

Open role spotlight - NY DFS
Before diving into the news, want to share two interesting roles that Matt Homer is hiring for at the New York Department of Financial Services. Matt is great, with a long background in fintech and digital identity policy. He recently joined as the inaugural head of DFS' Research and Innovation Division. The roles won't have formal listings, but if you know anyone who fits the profile, feel free to reach out to Matt on LinkedIn or ping me and I can put you in touch.
Role 1: Building an innovator+DFS engagement platform to make DFS more accessible to innovators. This would likely start with something akin to the FCA's Direct Support Team or the SEC FubHub's meeting request platform, but would grow to encompass other types of efforts like challenge competitions, techsprints, pilots, etc.
Role 2: Building a regtech testing program to help DFS test new regtech solutions that have the potential to improve how we work.
Both roles require significant collaboration with internal and external stakeholders. Matt is looking for creative thinkers with an ability to execute new ideas. The roles are located in NYC and looking to hire asap.
In banking and credit card news, HSBC plans to work for the next 12 months on overhauling its digital retail bank, First Direct, to attract younger customers and compete with neobank rivals. UK bank RBS meanwhile sought to buy Monzo but couldn't meet on price and is instead launching its own mobile bank, B6, next month.
In the US, CNB Bank has partnered with nCino.
At the other end of the spectrum from Petal, the UK Royal Mint is working with Mastercard and payments company Accomplish Financial to launch a solid gold payments card, which will cost $23,000 to get, due to "growing consumer demands for unique and luxury payments cards."
Sallie Mae is moving beyond education loans and getting into the credit card business (following their recently announced partnership with fintech Deserve -- formerly SelfScore -- to launch white-labeled credit cards).
Amazon has followed other card issuers in allowing installment loans via its credit card on Amazon Prime purchases.
The number of bank branches with a Community Reinvestment Act obligation to provide loans and services is falling.
Credible releases data on the spread between personal loan and credit card rates, recommending debt consolidation.
"A British man tracked down the owner of a lost wallet by sending a series of one penny bank transfers with embedded messages explaining that he had found the item."
In fintech news this week, Brazilian neobank Nubank started the week with the announcement that it has grown to 15 million users (up 25% from the user count it revealed in August).
Mortgage origination platform Blend is expanding horizontally by allowing its banks to provide more robust consumer banking services.
American Express announces a partnership with Paypal and Venmo that lets users split bills, accrue rewards points on the portion they pay, and then use those points at merchants that accept Paypal or Venmo. And Paypal and Venmo this week announce the launch of their credit card, in partnership with Synchrony, to monetize the Venmo platform. American Express this week also announces new corporate card offerings to compete with Brex and Stripe.
Modern Treasury introduces a real-time payments feature for all supported banks and users in its network. Another example of how private companies are working around outdated ACH infrastructure to make RTPs possible. Zopa launches a Borrowing Power score for customers.
In spite of high-profile departures, the Libra Association held their first member council meeting this week, adding Andreessen investor Katie Haun to the board. Meanwhile, EBay, Stripe, and Mercado Pago have followed Paypal, Visa, and Mastercard in quitting Facebook's Libra Association.
Samsung and Swedish fintech Klarna are partnering to offer payment plans.
Goldman Sachs and Apple have decided to not (presently) report Apple Card information to the major credit bureaus. Speculation is that this may be related to the fact that they only perform a soft-pull of credit at application, not a hard credit check. Meanwhile, Goldman CEO David Solomon has called the Apple Card launch the "most successful credit card launch ever." But Apple is under fire for blocking other mobile payments providers and digital wallets from using the NFC API on its phone for contactless payments.
Mobile bank Chime goes dark for users' debit and payment accounts, reportedly due to a processor issue.
---
Financings
M&A
Redwood Trust is buying California-based real estate lender CoreVest for $490 million from Fortress Investment Group.
---
Deeper Reads
How open banking and bank APIs are boosting fintech growth (a preview from BI's Monetization of Open Banking research report)
Experian's State of Alternative Credit Data Report
2019 Nobel Prize In Economics Won By Trio Tackling Global Poverty
Is Revolut leading a FinTech revolution … or destroying it?
A summary of the key challenges facing early fintech startups
Peer IQ: Global cooling; Upgrade Card; Credit Karma Savings Account
Bank/fintech partnerships: The fad is over