This Week in Fintech (10/16)
Hello Fintech Friends,
Fintech startups raised $4.5 billion in combined equity this week.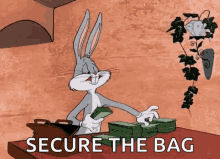 This doesn't even include the CRED, Flutterwave, and Slice $100mm+ rounds in which the final amount is still undisclosed. There were 42 total equity raise announcements.
Elsewhere and much less excitingly, I did an AMA with the team at Heyday.
Please find another week of fintech financings and exits below.
---
Editor's Note: If you're an early-stage startup founder raising equity or debt, I may be able to help - reach out to nik@thisweekinfintech.com.
---
Sponsored Content
Why are leading fintechs, banks, networks, investors and others joining Fintech Meetup? Simple--they know it is the easiest and most efficient way to find new solutions, partners and customers! We focus 100% on facilitating double opt-in, 1-1 speed date meetings (30,000+ of them, actually 🚀 ). Join hundreds of organizations who have already signed up, including Alloy, Bank of America, Citi, Facebook, FISPAN, JP Morgan, Mastercard, PPRO, Wells Fargo, Visa and many, many more! Get Ticket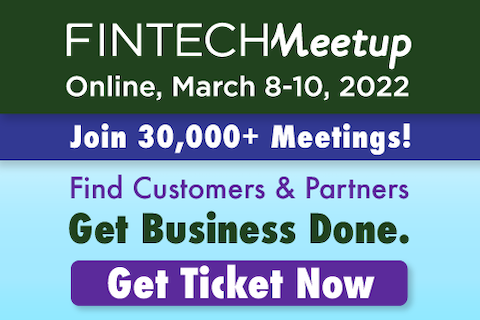 ---
💸 Venture Financing
Forge Global Inc. also launched a new fund, D/XYZ, which raised $100 million for its first investment portfolio and aims to list it publicly as a closed-end exchange-traded fund for retail investors.
💵 Debt Financing
☯️ Exits
💻 IPOs
📈 SPACs
🤝 M&A - Fintech
🏦 M&A - Bank
Bank mergers are on-track to hit their highest level since (ominously) the financial crisis.
---
Sponsored Content
ETFs and Mutual Funds are VHS tapes. When you invest with Titan you'll own a concentrated portfolio of stocks in a separately managed account, and an investment thesis for each holding. We think it's important to know what you own vs. looking at a laundry list of opaque ETFs in a robo-investing app or your old 401K. In addition to 3 equity portfolio options, Titan recently launched Titan Crypto; the first actively managed crypto portfolio for everyday U.S. investors. Get invested in just 5mins.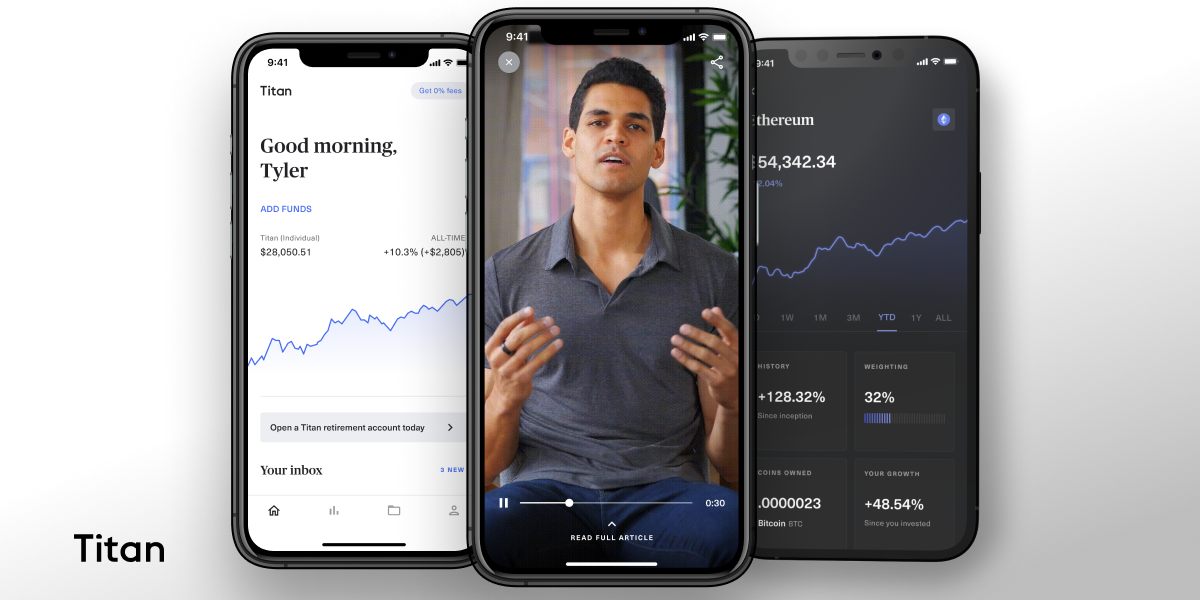 ---
🌎 Fintech Around the World
British Business Bank's Regions and Nations Tracker 2021
UK banks plan to grow partnerships with fintech firms in wake of pandemic
Brazil's Central Bank Built a Mobile Payment System With 110 Million Users
Why WhatsApp payments failed to click in India
Regulating African Fintech Space: Promoting Innovation Or Stifling Growth
Sub-Saharan Africa mobile financial services use triples in 6 years (Paywall)
📚 Deeper Reads
Neobanks, and Investment Platforms Stepping Into Crypto – Should Crypto Exchanges Be Concerned?
Open Source Is Finally Coming to Financial Services
Traders phone up gambling helplines as game-like broker apps spread
How fintech can bridge the credit gap for first-time borrowers
BaaS served three ways: A closer look at a rapidly evolving market
A Servicing Health Check (October 2021)
Fintech, adoption growing even after pandemic
The 2021 McKinsey Global Payments Report
Dog Always Brings A Leaf To 'Buy' Himself Treats At The Store
---
Want to be a This Week in Fintech Sponsor? Reach out to us at sponsor@thisweekinfintech.com.

Have a news item for us? Reach out to news@thisweekinfintech.com.