This Week in Fintech (10/1)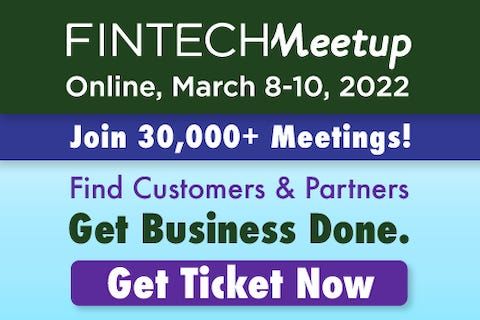 Hello Fintech Friends,
📢 We just published our latest edition of Signals, our subscriber feature, breaking down fintech M&A and IPO activity from Q2 '21.
🌎 This Week in Fintech - Latin America is finally here! Hop over to read Christine's great writeup.
👋 Hallo Berliners! We're hosting our first fintech meetup in Germany's capital at the end of October. Want to join? Let us know here.
It was great to see some familiar faces from Funding Circle, Stripe, WorldPay, Brex, and Marqeta at PaymentsCon in Palm Springs this week. Looking forward to more great in-person events this fall.
Please enjoy another week of fintech and banking news below.
---
💬 Quote of the Week
"Stripe launched 10 years ago today! Still jump out of the bed as enthusiastically as I did at the outset. (Actually somewhat more so -- wasn't really a morning person back then.)"
Patrick Collison, Stripe CEO (Source)
---
📖 Read of the Week
It was heartening to see this story about solar power companies like M-KOPA in Kenya and Uganda or PEG Africa in Ghana, Côte d'Ivoire, Senegal, and Mali implementing better fintech systems to collect payments from their customers. Payments is a feature of almost every service, and fintech is at-heart a multidisciplinary innovation. Fintech can be combined with products in areas like health, energy, and career advancement to drive better outcomes. There is already an entirely new area of fintech + climate tools beginning to take shape. It will be exciting to see what these crossovers achieve.
📊 Stat of the Week
Nearly 1 in 5 of the world's 800+ unicorns (private companies valued at $1B+) are fintech startups. (Source)
---
Sponsored Content
Fintech Meetup is the easiest way for you to find partners, create opportunities and fill your pipeline! We're facilitating 30,000+ 1-1 meetings so you can meet, partner and network with hundreds of fintechs like Alloy, Autobooks, Dave, MANTL, Sila, Synctera (and many, many more!), banks like Bank of America, Citi, Goldman Sachs and JP Morgan, investors like Bain Capital, General Atlantic and Point 72, community banks, credit unions, CUSOs and more! Online, March 8-10, qualifying startups can get special startup rate tickets. Get Ticket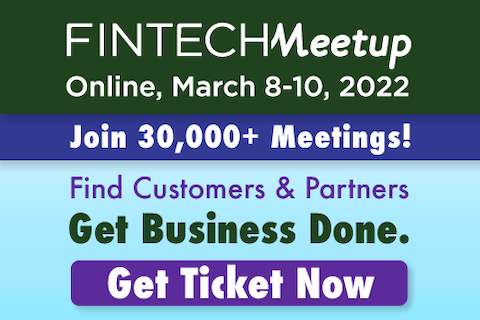 ---
💼 Open Role Spotlight
Vouch is creating the go-to business insurance for high growth companies, and hiring a Fintech Lead (Remote Friendly). For more information, please reach out to jerico.brewer@vouch.us.
---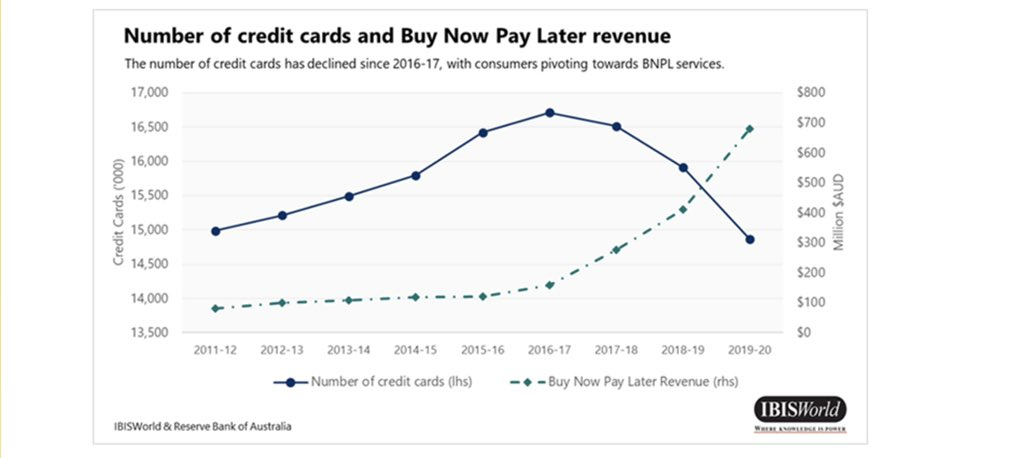 (Source)
🏦 Financial Services & Banking
🚀 Product Launches
Mastercard launched its point of sale installment loans feature in the US, UK, and Australia.
Worldline launched an account-to-account white-label payments product for online businesses.
PNC Bank launched on Akoya's open banking platform.
📰 Other News
It's fascinating to see how quickly payments systems are linking across Southeast Asia. After linking with India, Singapore's payment network is now interoperable with Malaysia's. Meanwhile, Visa is working on a universal payment channel to make central bank digital currencies interoperable.
Lloyds Bank added a feature to let customers set their own contactless payment limits.
Mastercard partnered with EveryoneInvested, a micro-investing service, to let card customers round up spare change into investments.
Singapore Exchange and Temasek's digital asset joint venture onboarded a large group of banks.
Santander will shut down PagoFX, its cross-border currency rival to Wise and Remitly.
---
💻 Fintech
🚀 Product Launches
eToro builds is trading and investing products at a blistering pace - the exchange just launched a defi portfolio.
Coinbase will now let you deposit part of your paycheck in your Coinbase account and convert it to crypto.
AngelList launched AngelList Stack - a new set of incorporation workflow products for startups and founders similar to Stripe Atlas. (The platform will now also accept USDC investments.)
Corporate spend management startup Jeeves launched Jeeves Growth, a revenue-based financing solution in any currency.
AlgoTrader launched a green bitcoin wallet.
Woven Money launched its Credit Crush app, with smart tools for communities to manage debt.
📰 Other News
China's Ant Financial agreed to turn over all consumer credit data to the US government.
Ripple teamed up with the country of Bhutan on a digital currency. Paytm became India's first payments platform to accept remittances directly into its digital wallet. Canada's Buckzy Payments enabled cross-border currency transactions for Asia's largest API infrastructure company, M2P Solutions.
Consumer Reports received a $1.5 million grant from Flourish Ventures to "monitor, evaluate and strengthen consumer protections in the burgeoning digital financial marketplace." Also, in only 100 days, the Cap Table Coalition has helped nearly 200 Black, Latino/a, LGBTQ+, Native American, and women investors deploy $16 million.
NFT-enthusiast and DJ 3LAU tokenized his music, so that every time someone streams a 3LAU song, fans get rewarded.
UK neobank Starling will take its banking-as-a-service package to Europe.
Square partnered with TikTok on a seller integration. Payfare and Stride Bank are partnering to extend real-time payment options to US gig workers.
Nigerian businesses on Paystack can now accept Apple Pay payments.
Affirm added a range of personalized payment options at checkout. The US buy-now-pay-later giant is increasingly using securitization to fund its rapidly growing loan portfolio.
Google Pay crossed 500 million global users.
Neobank Maya Bank won a Filippino banking license.
Banking-as-a-service platform Increase released a landing page and Safely Finance for communities came out of stealth.
Financial coaching app Claro is coming out with an anti-BNPL message, claiming it over-leverages consumers. German neobank N26 was fined €4.25 million by BaFin for anti-money laundering issues.
Peak Fintech Group withdrew its registration with the SEC over China linkages.
WeBull will sponsor the Nets jerseys for $30 million.
---
Sponsored Content
Do 3 months' worth of meetings in just 3 half-days at Fintech Meetup! We make it easy for you to meet with fintech partners like Alloy, Dave, Finn AI, Go-Live Faster, Nymbus, Veem and hundreds more! Plus Investors, Solution Providers, Networks, Processors, Banks, Community Banks and Credit Unions. Qualifying Startups can get special startup rate tickets. Get Ticket.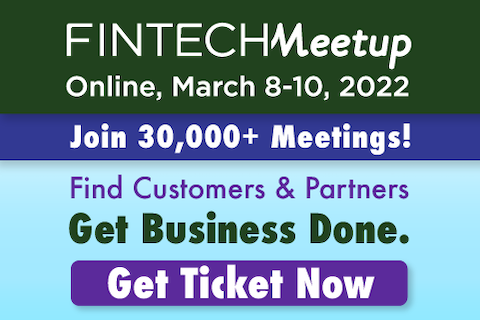 ---
🇪🇺 Europe
Wise officially brought its new investing service, Assets, out of stealth mode.
Revolut is rumoured to be testing a crypto wallet and transfer feature and got the green light for stock trading in the US.
Solarisbank co-founder Peter Grosskopf is creating a new DeFi app, Unstoppable Finance, with other exec's formerly at Stuttgart Digital Exchange and Trade Republic.
🌏 Asia
Xiaomi India will launch NFC-enabled watch straps to enable contactless payments. INDMoney launched US stocks as rewards for card spends.
The Deputy governor of RBI (India's central bank) in a speech said RBI should consider activity-based regulation as opposed to entity-based regulation.
Vietnam's government approved launching a Fintech regulatory sandbox. Singapore and Malaysia are integrating their instant bank transfer systems. The Philippines' central bank urged policy makers to pass an anti-cybercrime law.
---
📜 Policy
In collaboration with Ben White.
Want to be a This Week in Fintech Sponsor? Reach out to us at sponsor@thisweekinfintech.com.
Come meet us in-person at www.fintechhappyhour.com.