Hello Fintech Friends,
The UK fintech scene doesn't seem to be slowing down, with three new fundraises announced this week - the largest a combined £500 million in debt and equity to British open banking / consumer lending startup Abound.
With rumored IPOs for Monzo and Starling around the corner this year, will British bank fintech see a renaissance?
For those who missed it, Silicon Valley Bank yesterday entered FDIC receivership. Insured deposits will be remitted on Monday, March 13th, while assets are sold down to pay back uninsured deposits. We're discussing this further in our #svb-next-steps channel.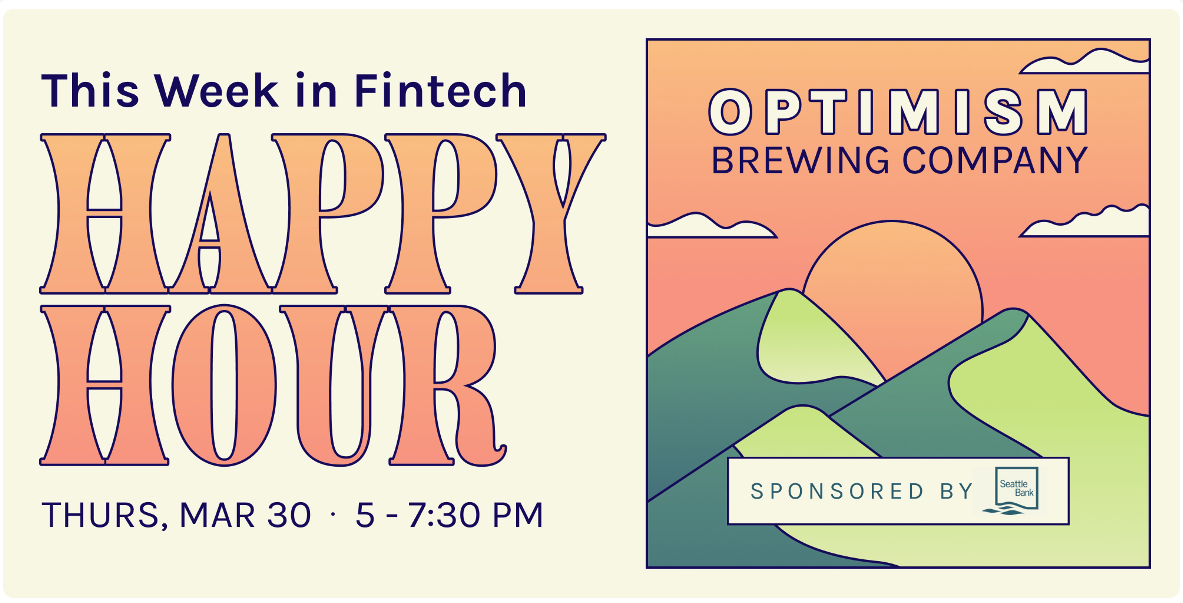 And in other news, we're still set for our Seattle Fintech Meetup on March 30th!
---
Changint topics - investors frequently give founders the advice that the most high-leverage activity they can undertake is sending frequent investor updates. To be honest, I used to think of this as a self-serving request, but as a founder, you do have a group of people who are (1) incentive-aligned with you, (2) available to help, and (3) curious how things are going.
I make a point of The Fintech Fund 'punching above its weight' when it comes to being an incredibly active supporter of our microfund portfolio. To that end, I'd much rather know what the big challenges are and how I can help, vs. hearing that everything is working out perfectly. Having done the early-stage startup journey twice myself - it never goes perfectly. I shared some thoughts on what (in my opinion) makes for a strong investor update:
Palumni VC founder Luba Lesiva breaks these out in more detail here.
👍👎 Have feedback for us? Let us know!
Please find another week of fintech financing events below.
---
If you're an early-stage startup founder raising equity or debt, we may be able to help - come check out our fund, The Fintech Fund (including a link to pitch us). Are you a fintech angel investor? Come join our syndicate.
---
Singapore's fintech sector saw a record number of new deals in 2022 – with 232 in total – but saw funding decline by 29% to $2.4 billion, with average deal size falling 39% to $10.3 million.
💸 Venture Financing
---
Announcing Fintech's first "Easy Button" — The Quiltt Connector
Quiltt is on a mission to dramatically lower technical barriers to innovation in the financial services space. Our platform empowers you to quickly connect enriched customer financial data from leading account aggregators 🏦, stitch together relevant APIs 🪡, and deploy intelligent workflows to ⚡bring innovative financial experiences to market.
No backend, no worries. Begin your project today → https://www.quiltt.io/contact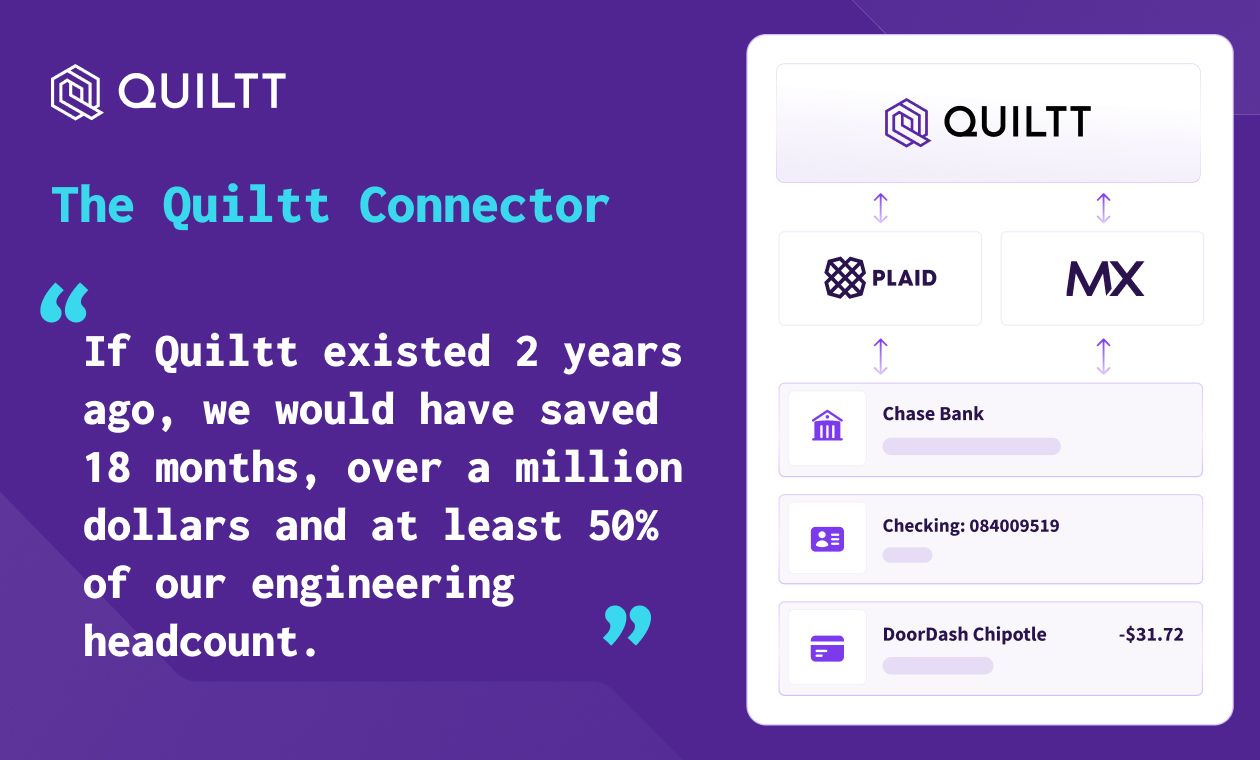 Want to sponsor a newsletter? See our sponsorship information here.
---
💵 Debt Financing
Aria, a French provider of an embedded instant payment option for B2B customers, raised €50 million in debt funding.
---
Pssst - if you like early-stage fintech investing, come join our angel syndicate