Hello Fintech Friends,

Well...

Please enjoy another week of fintech and banking news below.
---
💬 Quote of the Week
📖 Read of the Week
Trouble is brewing in startup banking land.
This week began with reports that Silvergate Bank announced that it will wind down operations and liquidate the bank entirely, after reporting that it was experiencing maturity mismatch and liquidity issues due to crypto customer drawdowns. (Prompting the White House to comment.)
Deposits are not under threat and are expected to be fully repaid under the bank's liquidation plan, but the stock was down 36% in just 24 hours, and ROE is likely to be zeroed out. In related crypto banking news, because Japan closely regulated its domestic FTX entity, all Japanese FTX users will also get 100% of their deposits back.
SVB Financial Group yesterday announced the sale of $1.25 billion of common stock and $500 million of depositary shares to raise funds. As Jamie Quint and Todd Baker noted, the sale represents 80% of their AFS securities at a $1.8 billion loss, with a volatile deposit base and the stock taking a 60%+ hit.
The issues at both banks are driven by asset-liability maturity mismatches resulting from the purchase of long-duration bonds and treasuries, coupled with a quick drawdown of deposits. Like Silvergate, deposits at SVB are very likely not under threat. As Bob Elliott details here and Matt Janiga details here, the FDIC resolution plan - which is unlikely to be triggered - is specifically designed to make depositors whole in the event of a liquidity (not solvency) crunch.
The same can't be said for the bank's equity value, which has taken a sharp hit. The sell-off has spread to other tech banks (and even other California banks), as the high concentration of accountholders on Twitter with a general lack of understanding of FDIC safety and soundness procedures has exacerbated the panic.
Not wanting to waste a good crisis, opportunistic VCs have taken the initiative to push their portfolio companies towards whichever small business-focused neobanks the VCs themselves are invested in.
But does all this mean the startup ecosystem has become more difficult to bank? With vanishing runways, balance sheet drawdowns, and distressed acquisitions, it's likely that the banks most heavily-indexed to early-stage tech companies may be seeing their deposit bases shrink. Those who didn't appropriately hedge may find themselves in a similar situation to SVB; whether or not they act on it quickly.
Bear Cave writer Edwin Dorsey correctly predicted the collapse of Silvergate last November; it remains to be seen whether the other banks he discussed (Provident, Customers, New York Community, Signature, and Metropolitan) will face similar troubles.
👉 In more uplifting reading, Jareau Wade (former Chief Growth Officer of Finix), wrote on improving card payment authorization rates this week. Card auth decline reasons are obscure and frequently hard to disambiguate - there are many links in the payment auth chain that can break. Better understanding the major ones is key to building good payment acceptance systems.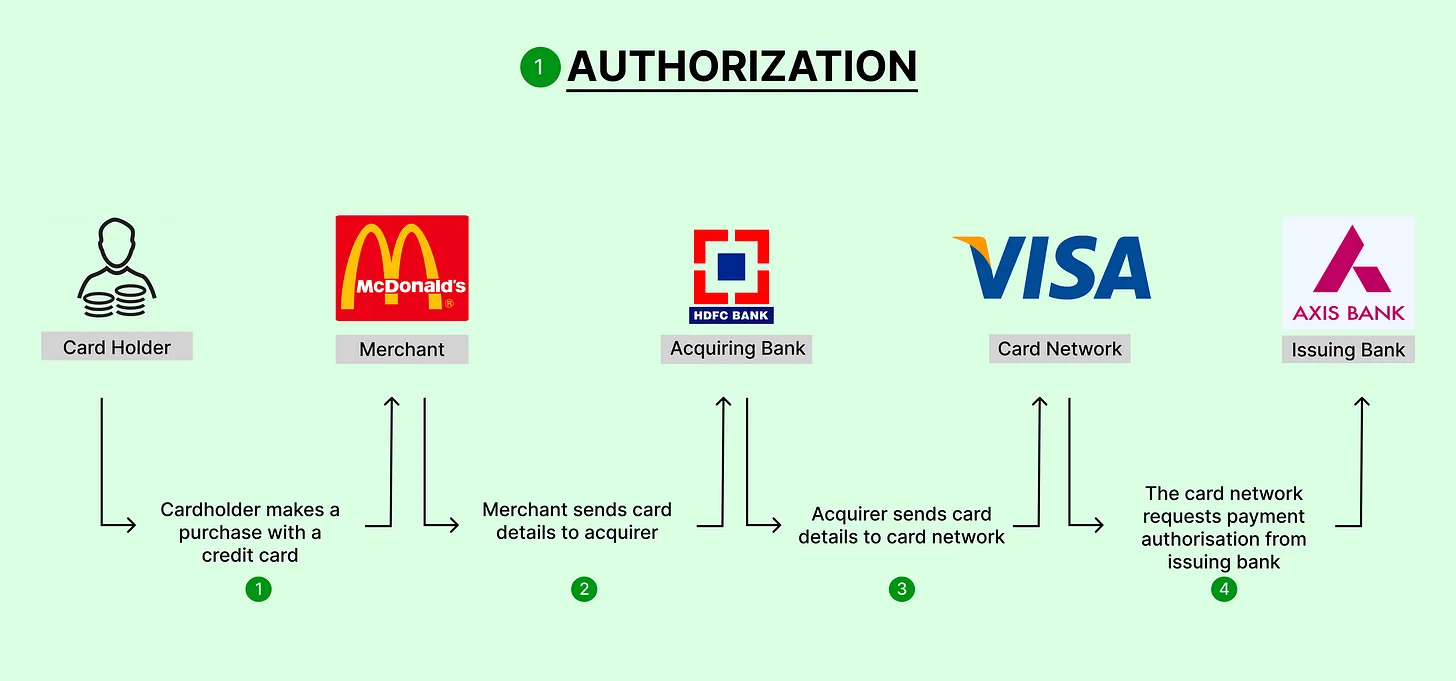 📊 Stat of the Week
Lithuania, which is billing itself as the Delaware of Europe, announced that fintech revenues grew 80% in H1 2022, to €375 million.
94% of banks are looking to invest in modern payment tech (a big part of why we're so bullish on bank service providers at The Fintech Fund).
---
🏦 Financial Services & Banking
🚀 Product Launches
Spanish bank Santander launched a Superdigital mobile wallet to target underbanked consumers in Mexico.
📰 Other News
US and German banks are grudgingly raising rates on deposits, after the first net deposit decline since 1948 last year. Meanwhile, Chinese banks are trying to revive the waning housing market by issuing mortgages to 95 year-olds.
Brazil's stablecoin real passed its pilot tests with flying colors and Norway, Israel, and Sweden concluded their cross-border stablecoin test.
Early Warning, the consortium behind Zelle, has plans for a new digital wallet that could set the stage for account-to-account payment infrastructure. (While senators come after Zelle for increased fraud incidences.)
Fidelity is preparing to launch its first mutual fund in China.
Visa and Mastercard are pausing their work on code to track gun purchases.
Nationwide bank in the UK is overhauling its payment processing infrastructure.
The CFTC says stablecoins are commodities, not securities.
The UK's Financial Conduct Authority is coming after crypto ATMs (I am genuinely curious who uses these).
Goldman Sachs posted disappointing fourth quarter results and held an investor day that opened more questions than it answered; the bank is rumored to be considering exiting its retail business entirely, following its exit from credit cards.
UK banks HSBC and Nationwide Building Society introduced fresh curbs on crypto purchases. The Central Bank of Ireland became the latest in a long list of banks to ban ChatGPT usage.
The Reserve Bank of India fined Amazon over the non-compliance with local KYC regulations of its Amazon Pay product.
The US Supreme Court is considering challenging the funding of the CFPB, because aren't consumers protected enough already?
---
Announcing Fintech's first "Easy Button" — The Quiltt Connector
Quiltt is on a mission to dramatically lower technical barriers to innovation in the financial services space. Our platform empowers you to quickly connect enriched customer financial data from leading account aggregators, stitch together relevant APIs, and deploy intelligent workflows to bring innovative financial experiences to market.
No backend, no worries. Begin your project today → https://www.quiltt.io/contact
---
💻 Fintech
🚀 Product Launches
Adyen is coming for one-click checkout with its new Click to Pay product to eliminate entering card numbers.
Decentralized exchange giant Uniswap launched its own self-custody wallet.
Mexican crypto and payments platform Bitso launched its own debit card and crypto exchange Bybit began rolling out Mastercard debit cards.
Web3 data infrastructure provider 3Box* (disclaimer: a TFF portfolio co) launched its composable database graph.
HatchFi launched a new crypto payment solution, HatchFi invoice.
Teen banking app Step launched stock investing for young adults.
Banking-as-a-service startup Unit* launched transaction feed enrichment.
Embedded finance platform Monite launched B2B payment links.
The Long Term Stock Exchange launched a cap table management tool, similar to Carta.
Australia's Cape launched Fractal, a real-time "insights dashboard based on industry benchmarks, open banking data, and corporate card spend."
ORCA, an Indian capital markets analysis platform, launched.
Accounting firm PwC paired with FintechOS to launch a new digital banking suite on Microsoft's Cloud for Financial Services.
📰 Other News
UK banking-as-a-service startup Griffin* (disclaimer: a TFF portfolio co) received authorization to become a licensed bank (happy to make introductions to the team if you're a UK fintech founder).
Doubling-down on the "most people aren't great" ethos of its Super Bowl ad, bank and student loan refinancer SoFi is suing the Biden administration for the pandemic-era student loan repayment freeze. The company says it has lost out on $200 million in profits since the freeze went into place.
Corporate expense management platform Brex is working with OpenAI to add more ChatGPT features into its Empower product.
Consumer neobank HMBradley landed New York Community Bank as its new sponsor bank, after assets grew too quickly for their former sponsor, Hatch Bank. The startup also added Thought Machine as its core provider, ended its waitlist, and resumed onboarding customers, in spite of media predictions to the contrary.
It was reported that the makers of Tether, the crypto stablecoin, used shell companies to receive off-ramp bank access.
Amazon partnered with mortgage lender Better to let employees use stock to secure their home loans.
WhatsApp got the green light to launch business payments in Brazil
AngelList rebranded their bank accounts.
UK neobank SmartSave Bank hit £1 billion in user deposits and Mexican lending fintech Kueski hit $10 million in loans disbursed to 1.8 million customers.
Common fintech partner bank Hatch Bank said that hackers stole 140,000 of its customers' social security numbers.
Public fintech companies went through $12 billion in cash in 2022.
In a sign that turnabout is fair play in crypto, bankrupt trader Alameda is suing managed fund provider Grayscale to recover its user funds.
Buy-now-pay-later provider Affirm is leaving Australia.Payroll and benefits startup Catch is shutting down. Bank tech provider Amount is laying off 25% of employees.
---
Come meet us in-person at www.fintechhappyhour.com, and join our angel investing syndicate.