Latin America
Nu México offers deposits, BCB authorizes Visa WhatsApp payments (TWIF Latam 27 Nov)
$32.3 million raised in fintech funding (equity + debt)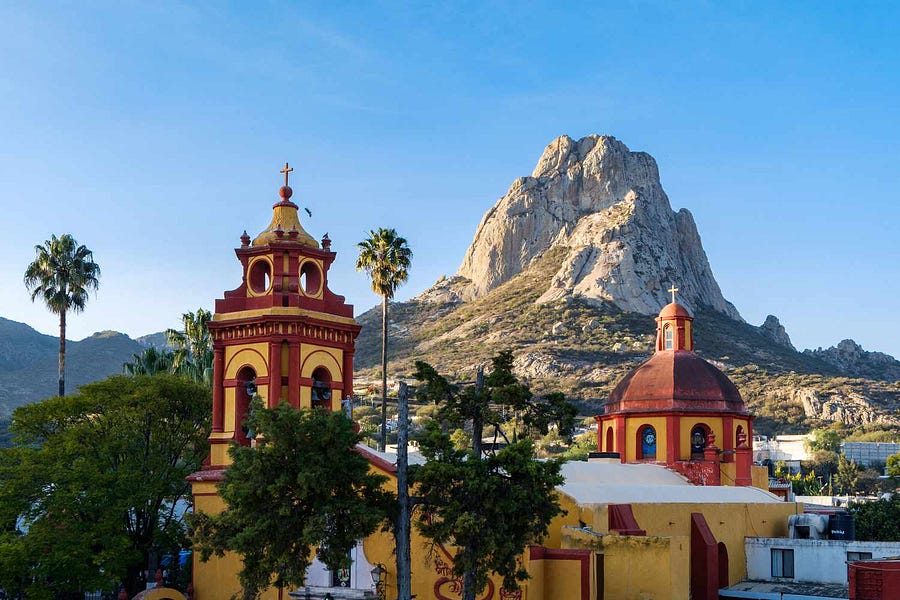 Hola amig@s fintech,
This week we celebrate Thanksgiving, a time to reflect and be grateful for all the opportunities that are presented in life, especially  the people around us, starting with the great team that is part of TWIF as well as the great community that we have formed from this project.  I hope you continue to enjoy this weekend in the company of your loved ones 😉
Elena from some mountain in Mexico ⛰️
Please find below this week's front page of Latam fintech news.  If you're reading this on the web, we'd appreciate your support by sharing and subscribing.
💛 Y'all be good out there.  ¡Saludos!  Até a próxima!
Feedback?  Reach out to us anytime! This week we're Andrea on Financing, Venture Funds, quotes and tweets, Daniela on Stats and Other News, Lorena on Policy, and yours truly on Product Launches and Partnerships, Deeper Reads and editing
---
Sponsored Content
Want to sponsor a newsletter? See our sponsorship information here.
---

📣 Latam startup alums who have been impacted by layoffs and recruiters looking for top talent, check out the Startups Alumni and Layoffs Brasil databases. If I can be of help in some way, feel free to sign up for office hours here.
If you're looking to hire from a group of 10,000+ smart, motivated fintech professionals, come pick up a Collective Pass and post a job here.  If you're looking for your next adventure at one of the best fintech companies, check out the open roles here!
---
📊 Stat of the Week
Up until 3Q22, VC investments in Argentina-based startups totaled $434 million. Investment fell for the third consecutive quarter, as a result of the high volatility in the market, according to the Venture Capital Argentina report by KPMG.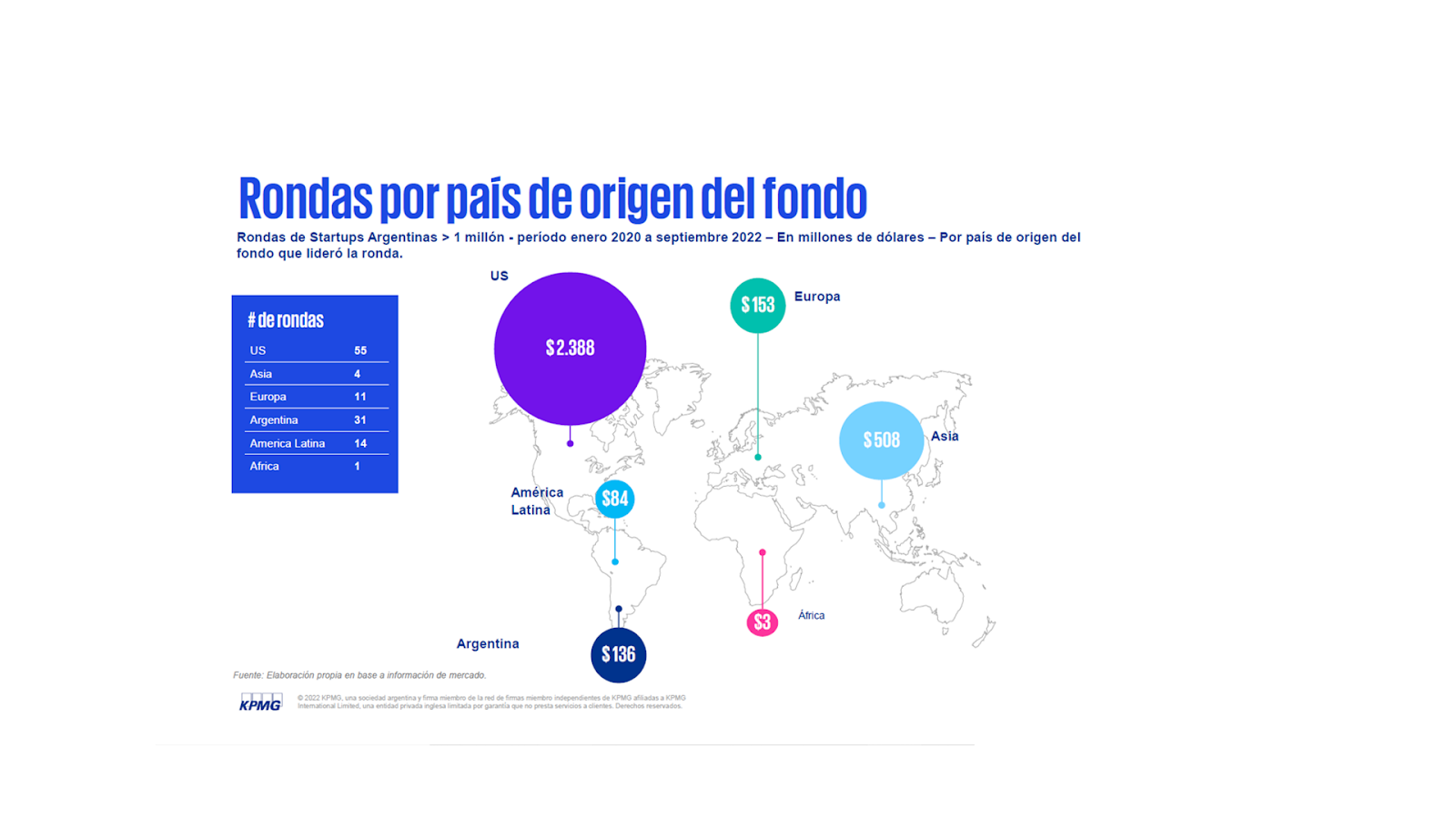 💬  Quote of the Week
"Wherever you are, you could celebrate Thanksgiving today.
Not the Thanksgiving of a bountiful harvest before the long winter, the holiday of pilgrims and pie. That's a holiday of scarcity averted. I'm imagining something else…
A modern Thanksgiving would celebrate two things:
The people in our lives who give us the support and love we need to make a difference, and…
The opportunity to build something bigger than ourselves, something worth contributing. The ability to make connections, lend a hand, invent, and create.
There are more of both now than there have ever been before. For me, for you, for just about all of us.
Thanks for joining me every day, thanks for your support, but most of all, by a long shot, thanks for doing the work, work that matters."
From Seth Godin, author and blogger.
---
💸 Venture Financing
Flourish Fi, the Brazilian financial wellness platform for financial institutions, raised a $2.3 million series A led by Magma Partners. Remarkable Ventures, Lightspeed Venture Partners Scout Fund, Canary, Seedstars, and Amplifica Capital, among others, also participated in the round. The company enables financial institutions to support their customers financial health.
💵 Debt Financing
Leasy, the Peruvian lending platform for ride-hailing drivers raised a $10 million debt round from Percent. The company offers auto leases, maintenance discounts, insurance, conversion to CNG, and contract, leveraging key integrations with ride-hailing apps.
Baubap, the Mexican microlending app, raised a $20 million debt financing round from Park Cities Asset Management. The company disclosed having more than 500,000 users and grew 7x their revenue and GMV.
---
🚀 Product Launches & Partnerships
💻 Fintechs
Nubank, the Brazil-based digital bank, announced the launch of its debit account in Mexico, its goal is to expand its products in the country and reach rural communities with digital accounts.
BitPreço, the Brazil-based cryptocurrency exchange, announced its new platform: Bitybank, which will offer traditional banking services.
CloudWalk, the Brazil-based payment network with proprietary blockchain, announced the launch of InfiniteBank to offer digital accounts, enabling SMBs to make bill and tax payments.
Creditas, the Brazil-based lending platform, and ZAP+, the real estate arm of OLX Brasil, announced a partnership to offer financing alternatives on the ZAP+ platform.
Mercado Libre and Simplestate, a digital real estate investment platform, announced a partnership to enable users Argentina make easy real estate investments.
🏦 Financial Services & Banking
Bladex, the Latin American Foreign Trade Bank, announced a partnership with TradeAssets, a blockchain platform for financial institutions. With this partnership, Bladex will become the first bank in the Latin American region to join the based-Dubai platform and will expand its services to e-commerce, fintech, digital assets, blockchain, and payments.
Visa and Tigo Money, the fintech business of the fixed and mobile telecommunications service provider Millicom, announced a partnership to launch a new debit card, which seeks to expand access to digital financial services and promote financial inclusion in Latam.
---
📰 Other News
Sequoia Capital, the American VC fund, reportedly apologized to its fund investors for the $150 million it has lost on the now-bankrupt crypto exchange FTX. Sequoia wrote off its entire investment in FTX earlier this month after the exchange struggled to fulfill withdrawal requests.
PagSeguro Digital (NYSE: PAGS), the Brazilian payments processor and digital bank, plunged 18% on Wednesday following their third-quarter earnings report. In the third quarter, PagSeguro's revenue rose 45%, however gross profit grew at a much slower 7% pace, and non-GAAP (adjusted) net income actually declined 2%. The company's finance costs ballooned 339% over the prior year given the rising interest rates and high inflation in Brazil.
Freightbras, the Brazilian online cargo transportation platform, announced it has opened more than 100,000 accounts for truckers and has processed around $79 million in freight payments through its platform Cuenta Digital. The company is also offering users a 10% cashback when they fill up at one of its 2,800 partner stations and pay through their digital account.
Ozone API, the UK-based software developer for open finance, announced it has expanded its global team with new hires, aiming to strengthen the company's presence in Latam and beyond.
Lemon Cash, the Argentinian crypto platform, announced layoffs of around 38% of its team in Argentina and Brazil. The company still has its own funds held in the FTX exchange, with no expectation of recovering them.
Klavi, the Brazilian software-as-a-service (SaaS) platform for open banking, raised an undisclosed extension to their $15 million series A announced in August. BV Bank and RX Ventures joined the additional 'closing'. The company enables financial institutions to capture, read and process financial data and has reportedly processed more than 450 million transactions.
---
📜 Policy
By Lorena Buzón:
Brazil. The Central Bank authorized a regulatory change on Visa payments, which will soon allow purchases to be made with credit, debit, and prepaid cards via WhatsApp.
DR. The "CARICAM Fintech & Insurtech Summit 2022" took place and, during the event, the participating associations signed a declaration of intention to form a Fintech and Insurtech Federation for the Caribbean and Central America.
El Salvador. President Nayib Bukele announced that the government will buy one Bitcoin per day.
Mexico. On November 22, Open Finance 2020 was inaugurated in its 2022 edition. During the event, the former vice president of the CNBV (regulatory agency) pointed out that regulators are in debt with open banking implementation.
---
📚 Deeper Reads
Fintech managed to move the 'elephants' of traditional banking (ESP)
The FinTech Unbundling of SME Finance
Startup founders need to be data-informed, not just 'data-driven'
Women's Entrepreneurship Day: tips and challenges to undertake in the financial sector (POR)
Is Mercado Libre Stock the Amazon of Latin America?
---
🦉 Tweet of the Week
---
Made in Latam with 💛 by Elena, Daniela, Andrea, and Lorena
👍👎 Did you like this edition of TWIF Latam?  Take a 1-minute anonymous survey or message me with news items and suggestions.  I'd genuinely appreciate any input. If you liked what you read, please consider sharing or subscribing.
Come meet us in person at www.thisweekinfintech.com/events.  You can also join our global community on Twitter, LinkedIn, and Instagram.