Latin America
TWIF Latam 19 Mar - Clara raises $90M in debt, EWA Capital launches $10M fund, BBVA Spark launches in 🇨🇴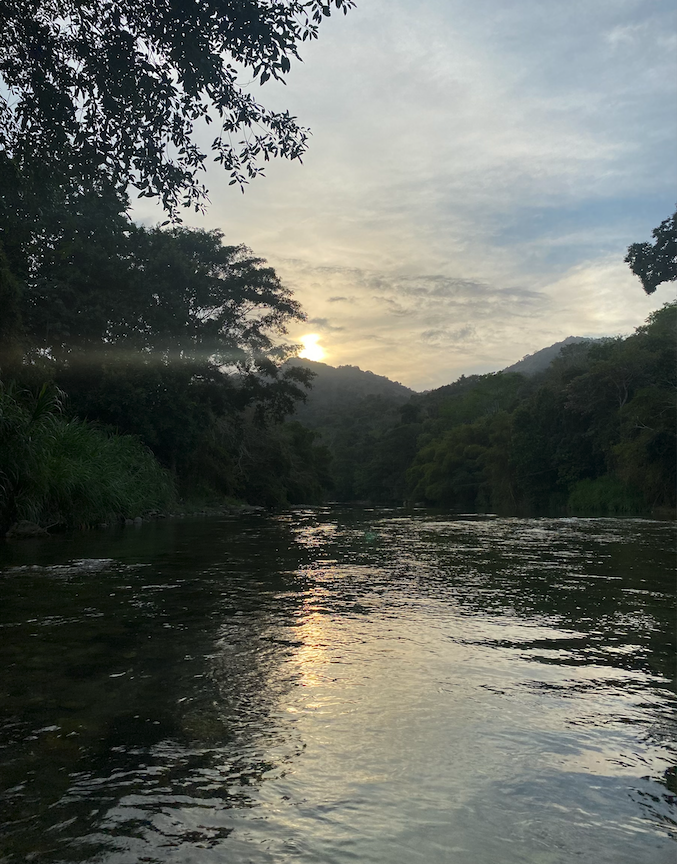 $107.4 million in fintech funding (equity and debt)
---
Hola amig@s fintech,
Whew!  What a fortnight it's been 🍸.  Sorry about missing last week's newsletter.  We, as well as probably many of you had erm, quite a lot of things on our minds.  Hope you are all getting a bit of rest and recovery this weekend.  Friendly reminder: nature is healing, get out there!  🌊 🌲 ☀️ To those in Mexico and Colombia, feliz puente!
Also, shout out to all the other fierce baddies running the Latam fintech world. Cheers to making HERstory and happy Women's History Month! 👠 💪
Please find below the front page of Latam fintech news from the past two weeks. If you're reading this on the web, we'd appreciate your support by sharing and subscribing.  
💛 Until next weekend. Até a próxima! - Andrea
📬
Feedback? Reach out to us anytime! This week we're Lorena on policy, Christine making a cameo on product launches, and yours truly on everything else.
---
Sponsored Content
Want to sponsor a newsletter? See our sponsorship information here.  Want to sponsor an event with the TWIF Latam community?  Check out the FAQ here and send us your info via this form.
---
🦉 Tweet of the Week
📊 Stat of the Week
For every dollar of funding received, a fintech founded by women generates $0.78 in revenue, while all-male founding teams generate $0.31. Findexable via El Economista.
According to Finsiders, Investment in Latam fintech fell 86% in February vs last year, totaling $98 million vs $746 million.  Despite Carnival having been celebrated in February, Brazil led the way with 45% of total investment in the region across all sectors.
💭 Deep Thoughts by @fintechyogi
Viparyayo mithyājñānam atadrūpa pratistham: misconception occurs when knowledge of something is not based upon its true form.  In the twilight you see a coiled rope and mistake it for a snake. 🐍 You get frightened.  There is not snake there in reality.  There is a false understanding.  But still it created a terror in your mind.  It is not only valid knowledge that creates thought waves, but erroneous impressions also.  - from Yoga Sutras of Patanjali, translated by Sri Swami Satchindananda
---
💸 Funding
There were 4 deals in the fintech space across Latam since the last post, with a total investment of $107.4 million.
💸 Equity
🇨🇱 Toku, the payments SaaS for subscription B2C companies, raised a $7 million seed round led by F-Prime Capital, with participation from Honey Island and Wollef, as well as previous investors FundersClub and Clocktower. The company optimizes subscription-based companies' payment processes and is already used by businesses in Chile and Mexico.
💵 Debt
🇧🇷 ContaFuturo, the Fortaleza-based payroll lender, raised a $3.8 million credit line from Empírica Investimentos. The company enables customers to pay off high-cost loans or access up to 40% of their salary and disclosed having over 45 clients and a $1.9 million credit portfolio.
🇧🇷 Blipay, the payroll lender, raised a $6.6 million credit line from SRM Ventures. The company specializes in salary anticipation solutions using Open Finance, with 100% digital distribution via a mobile app and Pix.
🇲🇽 Clara, the Mexican corporate credit card and expense management solution for SMBs, raised a $90 million credit line from Accial Capital. The company plans to use the funds to expand its footprint in Brazil and establish a second office in Medellin, Colombia.
---
💰 Venture funds
🇨🇴 EWA Capital (fka Mountain Nazca Colombia), the female-led VC fund, announced a $10 million first closing with participation from IFC, Bancoldex, WWB Foundation, and Mountain Partners, among others. The firm will invest in 15 early-stage startups and already has 2 in its portfolio: Sempli and TPaga.
---
☯️ Exits
🤝 M&A - Fintech
🇧🇷 Arquivei, the São Carlos-based lender acquired Conexāo NF-e, the Santa Catarina-based NFE's (Electronic Fiscal Notes) platform. Arquivei has 120,000+ clients, including McDonald's, iFood, Heinz, and Nubank, among others, and has a 15% market share of the NFEs and CTes (Electronic Transport knowledge) in Brazil. Details of the transaction were not disclosed.
---
🚀 Product Launches & Partnerships
💻 Fintech

🇧🇷 Mercado Bitcoin and Fintech Magalu, the financial arm of Brazilian retailer Magazine Luiza, announced a partnership for crypto transactions.  The collaboration allows Mercado Bitcoin's 4 million crypto exchange customers to transact in crypto via a free prepaid card via Fintech Magalu.  At the same time, more than 37 million Magalu customers will gain access to trading and investing in digital assets directly through the super-app starting at 1 real.
🇨🇱 Flow, the Chilean payment platform, announced the launch of a new product as part of its plan to continue expanding and consolidating its position in the market. Marketplace by Flow is a free platform that allows individuals to sell online with their online store. Flow plans to continue its expansion into Brazil and Colombia, where it is already operating in Chile, Peru, and Mexico.
🇲🇽 Mexican neo-bank Fondeadora and global issuer-processor Paymentology announced a partnership to offer payments via Apple Wallet to Fondeadora's customers in Mexico and anywhere in the world that accepts Apple Pay.
🇧🇷 Noh, the Brazilian 'finshare' payments platform, announced the launch of NohLink, a shareable link to split and settle bills amongst friends and family.  This is in addition to the existing functionality of the social wallet which offers shared accounts, prepaid cards, as well as payment via boleto and Pix.
🇧🇷 São Paulo-based banking and payments platform Pismo announced a new lending tool that allows financial institutions to create 'Lending-in-a-Box' solutions via its APIs.  The startup's client list includes BTG Pactual and Itaú.  
🇦🇷 Binance Pay announced a partnership with online travel agency Despegar, through which customers in Argentina can use crypto to pay for bookings.
🇸🇻 Costa Rican personal finance app Monifai announced its launch in El Salvador where it aims to offer credit from $300-15,000 USD to segments traditionally underserved by incumbent banks.  The startup is especially interested in supporting women entrepreneurs who need financing to grow their businesses.
🇧🇷 BMP, the São Paulo-based credit platform offering banking-as-a-service (BaaS), launched Banco do Futuro, enabling individual investors and non-financial companies to offer banking products and services such as digital accounts and credit.  BMP considers itself the first fintech in Brazil, operating since 1999 via Credicarro.com.br, a vehicle financing platform.
🏦 Financial Services & Banking

🇨🇴 BBVA Spark announced its arrival in Colombia, having launched in Spain and Mexico last July.  Spark is focused on serving the startup ecosystem with a range of products and services including venture debt, online banking, payments, and cards.
🇧🇷 Banco do Brazil announced that users of its BB App can now pay loan installments using funds from an account at another bank without leaving the app, thanks to the payments transactions initiator (ITP) feature of Brazil's ongoing Open Finance initiatives.
---
📜 Policy

🇧🇷The Brazilian Central Bank announced the launch of the pilot for Real Digital (the Central Bank Digital Currency, CBDC). This first phase will be carried out in a simulated and controlled environment.
🇧🇷The Brazilian Central Bank released the payment of loans through Pix Open Finance, which allows a person to use the balance of a financial institution to pay off a loan obtained from another financial institution, all through the same platform.
---
📰 Other News
🇲🇽 Mercado Libre announced a historic investment of $1.6 billion in Mexico's operations, the company's second-largest market, where it recorded a 55% YoY revenue growth in 4Q22, representing 31% of its total revenue in the last three months. The investment will focus on the development of fintech and e-commerce solutions, as well as strengthening their logistics operations, talent growth, and marketing efforts.
🇲🇽 Finnovista released a survey, where 57% of Mexican fintech companies said they collaborate with a traditional financial institution, 21% are interested in doing so, and 17% are still searching for a collaboration.
🌐 SAP.iO Foundry launched a new call to support fintech startups in Latam. The initiative will focus on startups developing digital wallets, supply chain financing, open banking, banking as a service, and "buy now, pay later" products. The program provides technical and marketing support to help emerging financial companies reach more customers.
🌐 Forward for Black and Latino entrepreneurs, launched by Square and Social Change Fund United, will support 25 early-stage businesses with $20,000 in funding. Applications for the accelerator program are open through April 1.
🇧🇷 Nubank appointed David Marcus to its board of directors.  David Marcus currently serves as CEO of Lightspark, a crypto startup, and previously held roles at PayPal and Meta where he led the Novi and Diem projects.
🇲🇽The annual Mexican Bank Association Convention took place on March 16-17 at Merida. The assistants now include a significant number of fintech companies present at the Convention. Notwithstanding, at the inauguration, headed by the Mexican President, government agencies, and the private sector business associations, there was no mention of the fintech industry nor innovative financial services.
🌐 More than 50% of the population in Latam have adopted contactless technology, with Chile leading the way with a 90% adoption rate, according to a study by Americas Market Intelligence. In 2020, 74% of POS terminals in the region enabled contactless technology, and Visa reports that, on average, 50% of its transactions in the region are now contactless.
🇧🇷 ABFintechs (Associação Brasileira de Fintechs) is organizing Fintopics: Women in Fintech on March 21st in São Paulo to celebrate Women's Day and highlight the leadership and knowledge of women in investment, business, technology, innovation, and finance in Brazil.
🇨🇴 Colombia Fintech has announced the launch of #WomenColombiaFintech to support women entrepreneurs in the fintech sector and increase their representation in decision-making spaces. Currently, only 17% of the 350 companies in Colombia Fintech are led by women and only 3% were founded by women.
---
📚 Deeper Reads

Latin America is becoming an e-commerce paradise, but companies need a guide
Unlocking Latam: Global expansion without a local entity, the fintech times (🎧 podcast)
Gender equality in the fintech industry is growing by 9% (ESP)
Women's day: 40% of fintech companies are led by women (ESP)
Zenpli blog: how to right-size KYC and Fraud
ChatGPT and Bing AI to sit as panelists at fintech conference
SVB fallout: The bank's collapse and consequences | PitchBook
The fintech sentiment: How is fintech embracing gender equity on IWD 2023?
---
📖  Read of the Week
---
Made in Latam with 💛 by Christine, Lorena, and Andrea
👍👎 Did you like this edition of TWIF Latam?  Take a 1-minute anonymous survey here.
Come meet us in person at www.thisweekinfintech.com/events. You can also join our global community on Twitter, LinkedIn, and Instagram.