Latin America
TWIF Latam 05 Feb - fintech took $4B of $7.5B regional VC funding in 2022, BuenTrip Ventures launches fund II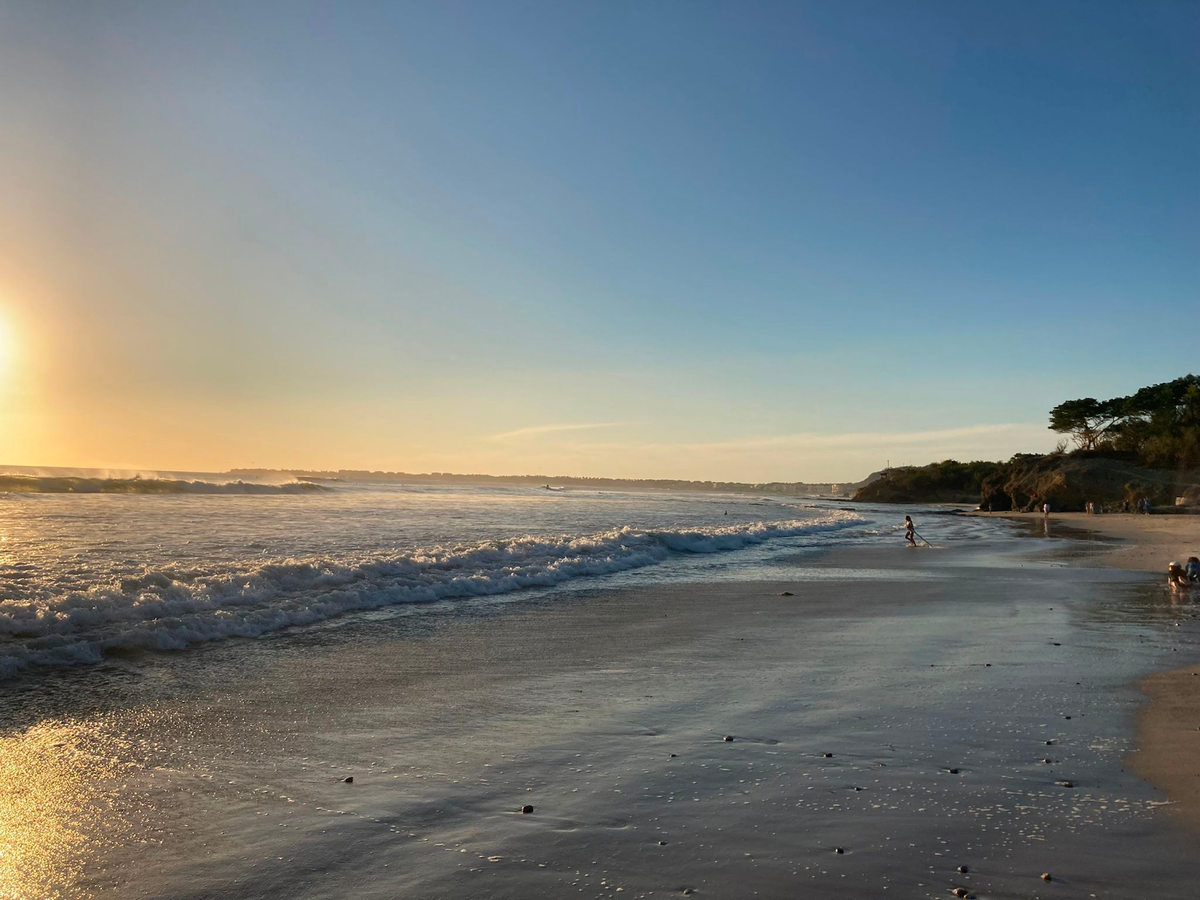 $152.1 million in fintech funding (equity and debt)
---
Hola amig@s fintech,
Hello from beautiful Nayarit, Mexico! Let's kickstart Friendly February together and spread positivity by making someone else's day a little brighter. Join the movement and keep the good vibes going! 🤙🏼
Please find below this week's front page of Latam fintech news. If you're reading this on the web, we'd appreciate your support by sharing and subscribing.  

💛 Until next weekend. Até a próxima!
Feedback?  Reach out to us anytime! This week we're Daniela on product launches, deeper reads, and other news, Lorena on policy, and yours truly on funding, venture funds, exits, and all the enjoyable portions I handle during the editing process.
---
Sponsored Content
Want to sponsor a newsletter? See our sponsorship information here.  Want to sponsor an event with the TWIF Latam community?  Check out the FAQ here and send us your info via this form.
---
📊 Stat of the Week
VC investment in Latam reached $7.5 billion in 2022, as indicated by preliminary data from LAVCA. Despite a challenging investment climate, venture capitalists invested $3.3 billion more compared to 2020 and $2.6 billion more than in 2019.
📖  Read of the Week
Per CB Insights' State of Fintech 2022 Report, global fintech investment activity saw a decline in 2022, with funding dropping 46% from 2021's record levels to $75.2 billion, but still up 52% compared to 2020.  Investment in Latam fintech decreased 71% year over year to $4 billion in 2022 though the number of deals fell only 5%.  

🦉 Tweet of the Week
---
💸 Funding
This week, seven fintech companies raised a collective $152.1 million.

💸Equity
🇧🇷Paketá, the payday lending platform, raised a $3.1 million extension to their series A from IOB, the Brazilian accounting and business management platform. The investment is the result of a relationship between the two companies that started when IOB partnered with Paketá to offer loans to its employees.
🇧🇷Bamboo, the debt capital markets (DCM) structuring platform, raised a $4 million seed round led by GFC with participation from Atman, Latitud, and other angel investors. The company provides a platform for investors to connect and monitor companies that need to raise capital by issuing debt securities.
🇧🇷LinKapital, the lending platform for SMBs, raised a $14 million round led by SRM Ventures, the CVC arm of Brazilian asset manager SRM.
🇧🇷Parfin, the crypto market infrastructure provider, raised a $15 million round led by Framework Ventures, with participation from Valor Capital and Alexia Ventures. The company focuses on providing digital asset custody, trading, tokenization, and management tools to financial institutions.

🇲🇽Minu, the payday lending platform, raised a $10 million bridge round from existing investors FinTech Collective, QED, and Salkantay, among others. The round had a venture debt component of $20 million from Accial Capital. The company offers a credit union-as-a-service product and a SaaS subscription model with employee benefits. Minu disclosed having over 300 enterprise customers, including Grupo Modelo, Coppel, and Cinemex.

💵 Debt
🇲🇽 Tuhabi, a subsidiary of Colombian proptech unicorn Habi, raised a $21 million credit line from BBVA Spark. The financing will be used to expand Tuhabi's capacity to lend to middle-class consumers looking to buy and sell their homes.

🇧🇷Neon, the 2nd largest digital bank in Brazil with over 9.5 million customers, raised $64 million in its second issuance of its Credit Rights Investment Fund (FIDC), which acquires credit rights originating from card receivables. The funding was led by XP Investimentos. The Neon I FIDC has over $214 million in assets.

---
💰 Venture funds
🇧🇷Astella, the Brazil-based early-stage VC firm, launched the mentorship program AstELLAS to increase women's participation in technology focused on developing and mentoring women founders.  

🇪🇨Buentrip Ventures, Ecuador's first institutional VC fund, announced the first closing of their $15 million target BuenTrip Ventures Fund II, already backed by IDB Lab. The fund targets 30 early-stage B2B software startups in Latam.  Portfolio companies include Mox, LuzVerde, and Koban.
---
☯️ Exits
🤝 M&A - Fintech
🇨🇱Finantech, the Chilean wealth and asset management platform, was acquired by First Rate, the US-based wealth tech provider. The company will continue to offer its data aggregation and performance reporting services locally while incorporating some of First Rate's machine learning and AI solutions.
---
🚀 Product Launches & Partnerships

💻 Fintech
🇦🇷Belo, the crypto digital wallet, and Tapi, the paytech for business, announced a partnership to develop digital infrastructure to enable users to pay for services using cryptocurrency.

🇧🇷PicPay, the digital wallet, announced a partnership with Uber in Brazil, allowing its users to pay for rides and deliveries without entering credit or debit card information.

🇧🇷🇲🇽Mercado Pago and PayPal announced a partnership for each platform's users to use the other as a form of payment.  Additionally, Xoom, PayPal's online money transfer service, will power remittances paid into Mercado Pago wallets in Brazil and Mexico.

🏦 Financial Services & Banking

🇧🇷Mastercard announced a partnership with Binance, the digital asset exchange, to launch a new cryptocurrency prepaid card in Brazil and promote cryptocurrency adoption in Latin America.

🇲🇽Invex, the Mexican bank with over 30 years in the market, launched Now Banco, its new digital bank, starting with debit and payment accounts. Invex joins other banks that have already launched their digital alternatives like Banorte with Bineo, Afirme with Billú, Banregio with Hey, and Santander with Openbank.

---
📰 Other News
🇲🇽Alsea, the operator of Starbucks, Domino's, and Vips restaurants in Mexico, announced the appointment of Christine Kenna and Gabriela Garza as independent members of the Board of Directors, following approval at the company's shareholder meeting.

🇲🇽Vector and Finnovista announced a prize for fintech innovation. The prize includes a financial recognition of $100,000 and is aimed at creating an open innovation ecosystem between the stock exchange and the fintech world.

🇧🇷The open finance initiative, which allows authorized customers to share their financial information, celebrated 2 years of implementation. The initiative has over 800 participants, including banks, fintech, and credit cooperatives, and has been recognized by Open Banking Excellence as a leader in data sharing. The Central Bank of Brazil reports that Open Finance has 15 million unique customers and 22 million active data-sharing consents.

🇲🇽Agovest, the app that allows women to build wealth through personalized financial education, rebranded as Soy Moni.

🇲🇽Zip, the Australian BNPL company, announced it has closed operations in Mexico.
---
📜 Policy
🇲🇽Finnovista's Fintech Radar Mexico 2023 reveals that insurtech and open finance has not advanced as expected in the country, mainly for the lack of regulation. According to the study, only 10% of fintech companies operate under the Fintech Law.

🇲🇽Mexico's Ministry of Finance and the CNBV, the financial regulatory agency, released the last quarterly report on financial inclusion. Some interesting findings: people 75 yo and older are the ones with more bank accounts (65%); millennials (24 to 39 yo) are the ones that have credit cards (29%); and, as age increases, financial literacy goes down.

🇵🇦The Supreme Court of Panama received the bill to regulate crypto after the President vetoed the version approved by the National Assembly. The President said that the bill did not comply with Anti Money Laundering and transparency international standards.

---
📚 Deeper Reads
For female founders, fundraising only from female VCs comes at a cost
Three fintech brands that are revolutionizing the 2023 financial market in Brazil
Is venture funding already back?
How fintech is transforming entrepreneurship (POR)
Fintech: 10 Expert Predictions For 2023
---
Made in Latam with 💛 by Elena, Daniela, Lorena, and Andrea
👍👎 Did you like this edition of TWIF Latam?  Take a 1-minute anonymous survey here.
Come meet us in person at www.thisweekinfintech.com/events. You can also join our global community on Twitter, LinkedIn, and Instagram.