The Main Edition
Interchange will get you going, but it won't get you far (TWIF 3/3)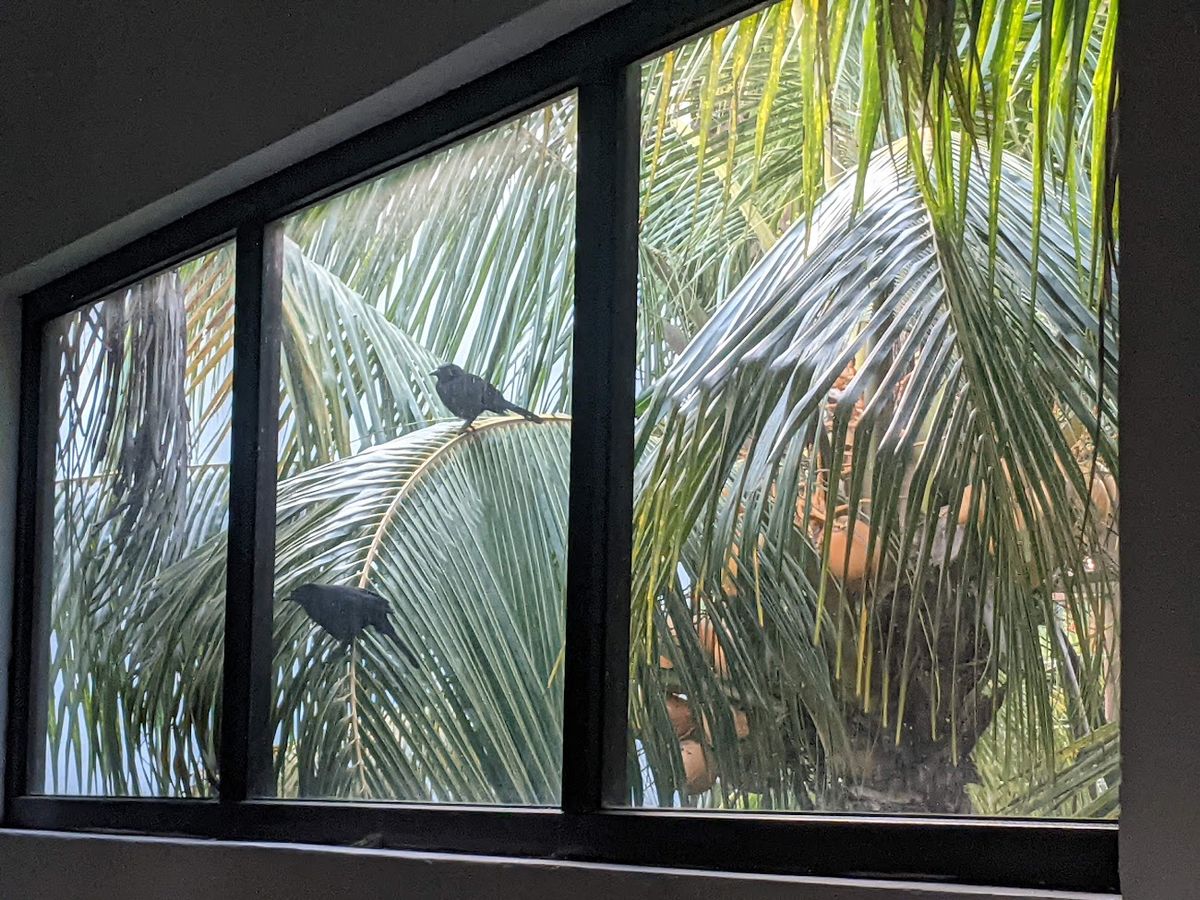 Hello Fintech Friends,
We're excited (are you?) to share the winners of our fintech swag contest:
These and more are all now available at thisweekinfintech.com/store
We'd also like to give honorary mentions to the SOC 2 Type 2 socks (which you can bet we're still making) and the Not GAAP shirt.
Our winners get 2x free Fintech Formal tickets, a year of TWIF Premium membership, design credits on our store website, and a free copy of their items ✓
There were a lot of good submissions, check out a few of our favorites below.
👍👎 Have feedback for us? Let us know!
Please enjoy another week of fintech and banking news below.
---
Fintech Meetup: It's not too late to get a Ticket. Get your late registration Ticket by March 3rd and you'll still benefit from almost everything our meetings program - and our full event - delivers. March 19-22 at the Aria, Las Vegas. Get ticket Now!
Want to sponsor a newsletter? See our sponsorship information here.
---
💬 Quote of the Week
---
📖 Read of the Week
I enjoyed Matt Brown of Matrix Partners' writeup this week, Interchange is a burning platform. He echoes a good point that is frequent in the fintech venture space these days, which is that interchange revenues off payment volumes alone are too slim to create venture-scale returns.
It is true that the competition for share of wallet has heated up. I don't have the data in front of me, but I would imagine cardholder retention cohorts are increasingly shorter, due to new member bonuses, the prevalence of new card programs, and lack of lock-in features. Few if any fintechs will get rich on interchange alone (and rewards programs are mostly netted out of interchange revenue, making it even slimmer for newco's competing on rewards).
With that said, I would still rank transaction volumes high in the taxonomy of fintech revenues. They scale (relatively) costlessly, they're predictable, they can be incentivized, and they provide data on the cardholder.
But to Matt's point: once you are scaling a successful interchange-driven product, it's time to start thinking about the next revenue stream.
Two other reads that I enjoyed this week were,
Stablecoins as statecraft: How Uncle Sam could replace Satoshi as the king of digital currency: It increasingly feels like the issuance of central bank digital currencies is less a matter of financial innovation and more a national security competition. Jurisdictions want to own the rules governing who is allowed to use their money and how, as well as prevent foreign currency ubiquity, which gives the space race for CBDCs some real urgency.
Wirecard: How the biggest fraud in German history unraveled. Less urgent, but more fun.

📊 Stat of the Week
The UK's neobanks and fintechs lent more to small businesses than legacy banks in 2022: a record £35.5 billion - 55% of £65.1 billion total UK SMB lending. (Source)
---
🏦 Financial Services & Banking
🚀 Product Launches
Equifax is adding telephone, TV, and utility data to its mortgage credit reporting.
📰 Other News
After integrating its UPI real-time payments system with Singapore for interoperability, India is pivoting to focus on connections with the UAE, Mauritius, and Indonesia. It's really an incredible story about government-led innovation in payments, in a country where QR codes are ubiquitous and the national ID (Aadhar), payments (UPI), and lending (OCEN) stack are fully integrated.
Chinese officials have quietly given the green light to Hong Kong's ambitions to become a crypto hub for Asia.
Mastercard and Visa are both pausing their push into crypto amid the industry meltdown in prices and protocols. Meanwhile, Silvergate, the bank that focused mainly on crypto clients, warned that it may be undercapitalized.
Citibank and Walmart partnered to build a digital supply chain lending platform for Walmart suppliers.
The US House of Representatives introduced the Data Privacy Act of 2023 to give consumers more control over the usage of their financial information.
UBS committed $3 million to the Black Innovation Alliance that equips Black founders with access to resources and support to build high-growth businesses.
The Bank of Israel opened up its payment network to international payment firms and Australian banks started testing CBDCs.
Mastercard added five global startups to its Start Path Emerging Fintech program: Prosperas, PayCaddy, Optty, Mintoak, EMERGE.
TD Bank reached a settlement to pay a $1.2 billion fine for its investment into a Ponzi scheme managed by disgraced financier Allen Stanford over a decade ago.
---
💻 Fintech
🚀 Product Launches
The Linux Foundation Europe launched a new subsidiary, the OpenWallet Foundation, to focus on powering interoperable digital wallets across borders.
Global neobank Revolut launched instant cashback of up to 3% automatically applied at some merchant checkouts.
TransferMate announced a new connected payments solution for banks and FIs.
Indian credit provider CRED added buy-now-pay-later and tap-to-pay to its offerings.
Modern Treasury released a global ACH service for users to send money cross-border using local rails.
Heron Data launched Cassandra, a predictive NSF tool.
Doordash launched its first co-branded card, built with Chase.
Online loan marketplace LendingTree launched a new branded card exclusively for members, its first foray into cards.
KYC / ID firm Persona launched a link analysis solution called Persona Graph.
Heron Data, a business bank transaction categorization and analytics provider, launched an NSF predictor for B2B lenders.
Wealthfront moved beyond roboadvisory to launch trading in individual stocks.
Belvo launched open finance-based Pagos Seguros en Línea in Colombia and PIX payments in Brazil.
Stitch*, a Fintech Fund portfolio co, launched CashPay for businesses to accept cash payments made at ATMs and retailers across the country, with immediate allocation of payments to a customer's digital account.
📰 Other News
There was a lot of fintech news this week. There was good news:
Stripe expanded its tap-to-pay feature to Android, effectively converting any Android phone into a softPOS payment terminal (something that I pushed hard for at Google Pay…) and also expanded its network tokens with Visa, AmEx, and Mastercard to improve auth rates.
Wise hit 16 million customers sending £100 billion per year and released a global rebrand.
There were partnerships:
Binance partnered with Ingenico to make in-store crypto payments a reality.
Cash App will partner with TaxBit to integrate crypto tax reporting into its product.
Paysend partnered with Transformify to enable simplified payroll for international employees.
Tony Blair wants digital ID cards. Zopa is leading a financial education coalition. Our friends at the MENA Fintech Association formed a partnership with Binance.
There was… this:
Chime is building an internal competitor to…. ChatGPT?
And there was not-so-great news:
Oh Revolut… hot off of its cashback launch and establishing itself as a bank branch in Portugal, the company reported its first ever annual profit, only to have its auditor warn that its 2021 revenues may be "materially misstated."
Klarna reported a $1 billion loss for 2022 and are introducing charges for late payments, while US rival Sezzle reported a profitable fourth quarter and $38 million in 2022 net income.
Aave and Maker are pulling back from using Paxos' stablecoin following recent regulatory challenges and Coinbase similarly suspended Binance's stablecoin (also minted by Paxos).
Robinhood was meanwhile subpoenaed by the SEC over its crypto brokerage business.
Cross-border payments app Remitly closed down its digital banking app, Passbook.
Goldman Sachs ended its Marcus checking account beta.
The UK's Financial Conduct Authority is monitoring BaaS provider Railsr for an impending shutdown, overhauling the market data sector, and approving an Africa-focused digital escrow service.
---
Come meet us in-person at www.fintechhappyhour.com, and join our angel investing syndicate.