Latin America
TWIF Latam 11 Dec - fintech took 58% of the fundraising pie last month
Nu raises $330 million for Mexico, MeLi & Meta testing WhatsApp payments in Brazil, $373.5 million in fintech funding (equity + debt)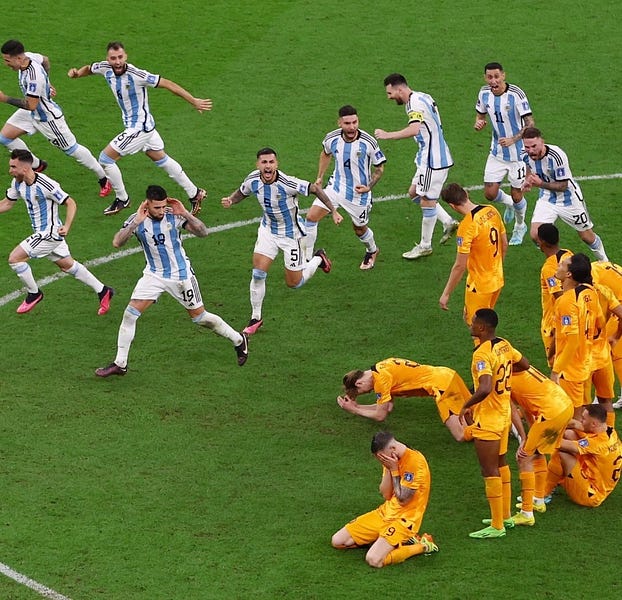 Hola amig@s fintech,
Latam is still alive for the quarter-finals!! Insane World Cup!!  For those of you going to Fintech Nexus Latam next week, say hi to our Editor-in-Chief, Christine!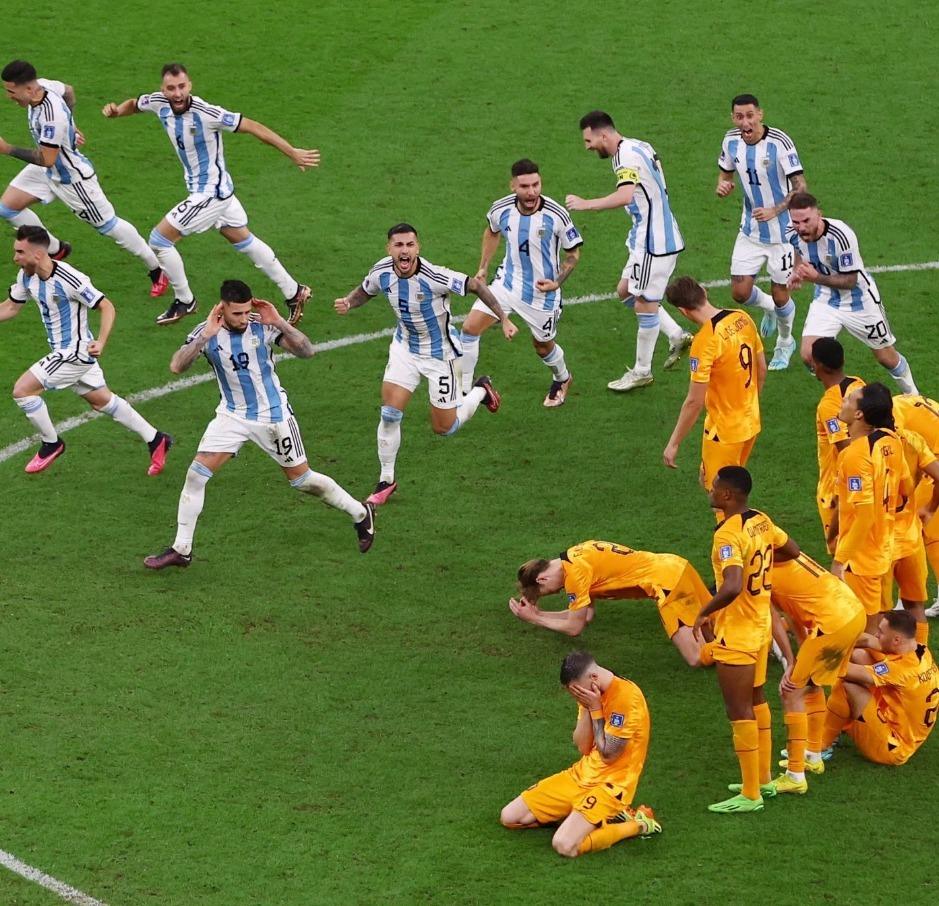 Please find below this week's front page of Latam fintech news. If you're reading this on the web, we'd really appreciate your support by sharing and subscribing.
💛 Y'all be good out there.  ¡Saludos!  Até a próxima!
- Daniela
Feedback?  Reach out to us anytime! This week we're Andrea on Financing, Venture Funds, Exits, and tweets; Elena on stats and Read of the week, Product Launches & Partnerships, and Deeper Reads; Lorena on Policy, and yours truly on quotes, Exits, Other News, and Deeper Reads.
---
Editor's Note: sign up here for virtual office hours to go through your pitch, chat about the ecosystem, talent, career paths, whatever is on your mind, dear reader!
---
Sponsored Content
Want to sponsor a newsletter? See our sponsorship information here.
---
📣 Latam startup alum who have been impacted by layoffs and recruiters looking for top talent, check out the Startups Alumni and Layoffs Brasil databases.  If I can be of help in some way, feel free to sign up for office hours here.
If you're looking to hire from a group of 10,000+ smart, motivated fintech professionals, come pick up a Collective Pass and post a job here.  If you're looking for your next adventure at one of the best fintech companies, check out the open roles here!
---
📊 Stat of the Week
Fintech outpaced top markets in terms of fundraising totaling $365.7 million, equivalent to 58% of the total $627.5 million raised by startups in Latam. Latam Startup Activity Report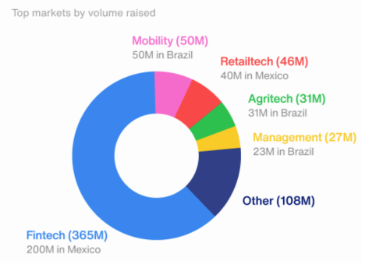 📖  Read of the Week
EBANX's study, Beyond Borders, 2022/2023, covers e-commerce and digital payments trends in emerging markets such as Latam, where international online sales are on track to grow 34% per year through 2025.
---
💸 Venture Financing
AltScore, the Equatorian lending-as-a-service (LaaS) infrastructure platform, raised a $3.5 million seed round led by Far Out VC, with participation from Techstars, and Caffeinated Capital, among others, including angel investors. The company is looking to evolve from APIs into an end-to-end toolbox, adding smart collections, loan management, and embedded lending modules.
Syncfy, the Mexico-based open finance platform, raised $10 million led by Point72 Ventures, with participation from JAM Fund, and Avalancha Ventures, among others. The company's API grants access to financial data from more than 125 banks, and digital wallets, including cryptocurrencies, across 15 Latam countries. Among its clients are BBVA, Intuit, and Clara.
💵 Debt Financing
Dale!, the banking-as-a-service (BaaS) platform of Grupo Aval of Colombia, raised a $30 million debt financing round by Grupo Aval. The company aims to scale to 5 million users in 2023 in Colombia, challenging the leading digital wallets in the market, Nequi from Bancolombia, and Daviplata from Davivienda, which have exceeded 10 million users.
---
☯️ Exits
🤝 M&A - Fintech
Betterfly, the Chilean insurtech, announced the acquisition of Brazilian SeuVale. Details of the transaction were not disclosed. SeuVale offers personal finance cards with discounts, health promotions, and other benefits for employees. Since its inception, Betterfly has acquired five Chilean, one Brazilian, and one Spanish company.
---
🚀 Product Launches & Partnerships
💻 Fintechs
Ualá, the Argentina-based neobank, announced the launch of personal loans in Mexico of up to $1,000 through ABC Capital, a Mexican bank acquired by the company in November 2021.
Pay4Fun, the Brazil-based payments platform, announced the launch of a Mastercard prepaid credit card. Pay4Fun is the first payment institution in the sports betting and entertainment sector to receive authorization from the Central Bank of Brazil to legally operate in the country.
Ewally, the Brazil-based payment company, and CotaBest, a B2B platform where customers can compare prices from different providers, announced a partnership to offer a split payment solution.The partnership will allow the end user that when they close the shopping cart, the amount paid by the consumer is shared between the platform and the market where the purchase was made, eliminating intermediaries.
Obsidiam, the Costa Rica-based digital finance platform built on blockchain, announced savings accounts in different currencies in Colombia.
Clip, the Mexico-based payments platform announced the launch of it's B2B platform, Clip Empresas, allowing SMEs to receive different forms of payment.
Plurall, the Colombia-based neobank focused on solopreneurs and SMEs, announced a partnership with Dale!, the banking-as-a-service (BaaS) platform of Grupo Aval of Colombia, for the issuance of its Visa debit card.
🏦 Financial Services & Banking
Mastercard and Vesta, the end-to-end transaction assurance platform for online purchases, announced a partnership to provide a fraud management platform for merchants in Latam.
---
📰 Other News
Nubank announced a $330 million equity capitalization in Mexico. The funding will finance the expansion of the company's portfolio, increase penetration across market segments, and strengthen its operations. Combined with other equity and debt capitalizations made to date, Nubank's total investment in the Mexican market amounts to $1.3 billion. Currently, the company is offering a waiting list for savings accounts.
Loft, the Brazilian proptech unicorn, announced layoffs of 12% of its staff during the week, the third wave of cuts this year by the company which started 2022 with around 3,150 employees leaving it with around 2,288. The company attributes their decision to the integration with the acquired companies, resulting in a restructuring of the operation. Loft reached a valuation of $2.9 billion after raising its series D round in mid-2021 led by a16z.
WeInvest Latam and ARCAP, the Argentine Association of Private, Entrepreneurial and Seed Capital, in collaboration with AWS, presented the report "The Gender Gap in the Entrepreneurial Ecosystem in Argentina". Important highlights: only 11.5% of the CEOs of the companies invested by the VC in 2021 were women and 13.2% of the founders that received VC financing in 2021 were women, only 16.2% of the decision-making positions in the funds are headed by women in 2021, and 37.9% of the funds that participate in ARCAP have at least one woman among their GPs.
Mercado Libre (MELI.O) announced it is in talks with Meta (META.O) to process payments for its WhatsApp messaging service starting in Brazil. The payments tool, still in test phase, will allow WhatsApp users to find a company's account through a directory service and make in-app transactions with credit or debit cards. Mercado Libre's CFO also announced that despite FTX's collapse, it will continue offering Mercado Pago users the ability to transact in crypto via its digital wallets.
Since the FTX crash, Binance has been working to increase transparency and convey trust to its users. The company shared in a tweet their first report by an external global auditor Mazars, which concluded that Binance's bitcoin reserves are fully guaranteed and that assets controlled by Binance exceeded 100% of its platform's total liabilities. Binance operates in over 10 countries in Latam.
---
📜 Policy
Brazil. The Central Bank has made some rules more flexible, changed transaction' limits for Pix, and released some operational improvements to the tool. The new rules will come into force on January 2 and on July 3, 2023.
Brazil. Mercado Libre has filed a complaint against Apple for violating anti-competitive practices before antitrust regulatory agencies in both Brazil and Mexico.
Brazil. Google Pay has received authorization from the central bank as a payment institution, it will operate as payment transaction initiator (ITP).
Colombia. Bill 139/2021, seeking to regulate crypto-asset exchanges and services offered through digital platforms, was approved in the second debate in the House. The bill will now be discussed in the Senate.
Mexico. The Central Bank published circulars 16/2022 and 15/2022, which make more flexible the SPEI (Interbank Electronic Payment System) rules published in March 2022, seeking to regulate the indirect participation of financial entities.
Mexico. Nu received approval from the CNBV to expand its product portfolio to deposits and other financial services; the company will now operate as a SOFIPO.
Paraguay. After the president vetoed the legislative bill to regulate crypto assets in the country, the House has definitively archived the bill (it will no longer be discussed, ending its legislative process).
Peru. A recent change to the Banking Law will allow fintech companies that do not capture savings from the public, to have a new license as a "Credit Institution", with lower regulatory requirements than a traditional financial entity. There is also a new decree by the Central Bank, which will make possible the interoperability of QR codes and electronic money.
---
📚 Deeper Reads
Venture Capital Deals Set for Worst Drop in Over Two Decades
Women are rising through the ranks at VC firms new survey shows
Investors see returns in startups that digitize small stores in LatAm (ESP)
Brazilian fintech is an evolution, not a revolution
The future of banks (POR)
---
🦉 Tweet of the Week
---
Made in Latam with 💛 by Elena, Daniela, Lorena, and Andrea
👍👎 Did you like this edition of TWIF Latam?  Take a 1-minute anonymous survey here or message me with news items and suggestions.  I'd genuinely appreciate any and all input. If you liked what you read, please consider sharing or subscribing.
Come meet us in person at www.thisweekinfintech.com/events.  You can also join our global community on Twitter, LinkedIn, and Instagram.