Latin America
Brazil fintech regulation for the win: from 57% to 86% banked
23 Oct 2022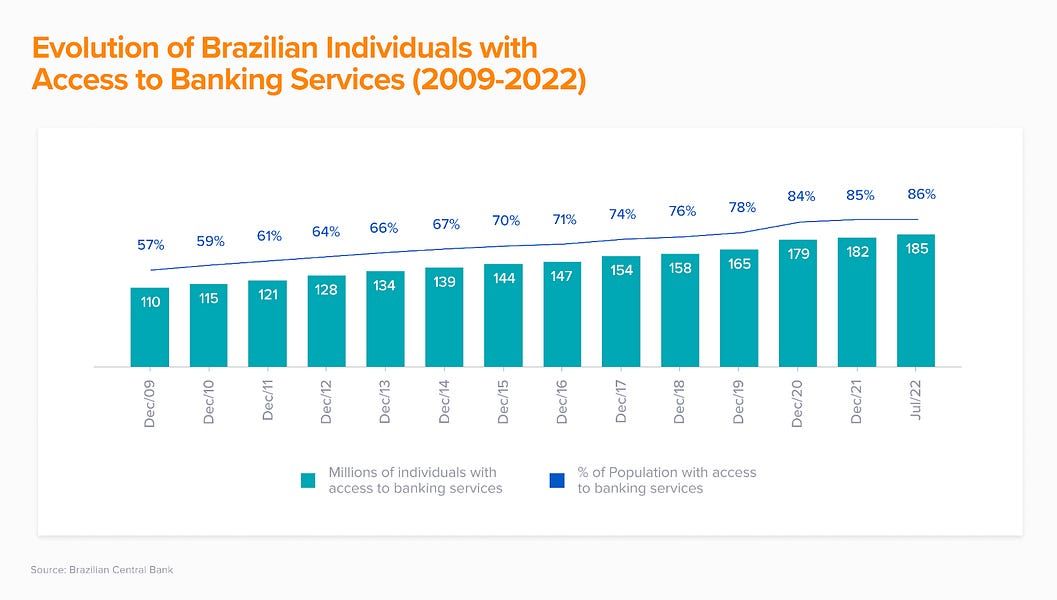 Hola amig@s fintech,
We are in week 42 of the year, a magical number full of mysticism, and for fans of "The Hitchhiker's Guide to the Universe", the answer to the Ultimate Question of Life, the Universe and Everything.🖐️🎤 Elena here, alongside writer dream team Andrea, Daniela, and Jorge.
tl;dr:
$121.8 million in fintech financing (equity and debt)
Since 2009, 75 million Brazilians have gained access to financial services
Nubank announces the release of its own cryptocurrency token
For those friends at Money 20/20, join some of our global crew at the kick-off tonight!
Please find below this week's front page of Latam fintech news. If you're reading this on the web, we'd appreciate your support by sharing and subscribing.
💛 Y'all be good out there.  ¡Saludos!  Até a próxima!
---
Sponsored Content
Want to sponsor a newsletter? See our sponsorship information here.
---

📣 Latam startup alums who have been impacted by layoffs and recruiters looking for top talent, check out the Startups Alumni and Layoffs Brasil databases.  If I can be of help in some way, feel free to sign up for office hours here.
If you're looking to hire from a group of 10,000+ smart, motivated fintech professionals, come pick up a Collective Pass and post a job here.  If you're looking for your next adventure at one of the best fintech companies, check out the open roles here!
---
📊 Stat + 📖  Read of the Week
"In 2010, Brazil was beholden to an oligopoly of five banks… In 2022, Brazil now has hundreds of fintech startups which have increased Brazilians' access to financial services from 57% to 86% of the population in recent years".
Dive into five of the regulatory changes that have propelled this fintech explosion: Brazil's Surprising Fintech Tailwind by Flora Oliveira and Angela Strange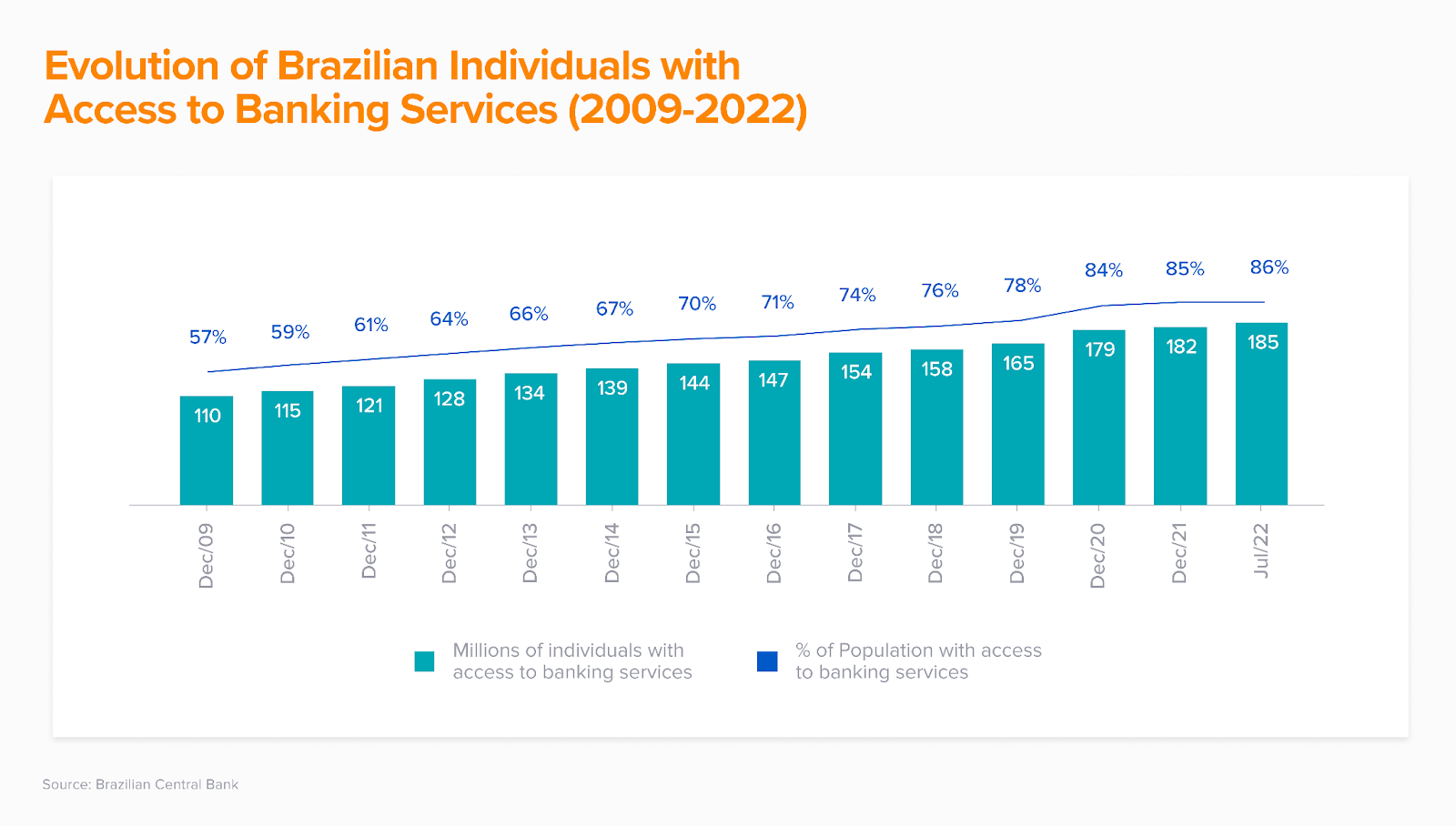 💬  Quote of the Week
"There's no strong interest from foreign fintech companies to enter the Argentine market. However, many fintech companies are taking advantage of the high quality of local human resources, and given that the labor cost measured in dollars in Argentina is low, they try to expand into other countries."
-Marcelo Bastante, Independent Financial Services Advisor on Why Fintechs don't pose a threat to banks in Argentina
---
💸 Venture Financing
Reworth, the Mexico City-based cashback platform, raised $3.8 million in a seed extension from Magma Partners, Tinder's Justin Mateen, Creditas' Sergio Furio, Bitso's Daniel Vogel, among other angel investors. Reworth connects financial institutions with merchants through its B2B API. The company disclosed having clients such as Liverpool, Cinepolis, and Clara.
Menta, the Argentina-based embedded payments platform raised a $6 million seed round led by Base10 with the participation of previous investors Pear VC, Matterscale, and Gilgamesh. The company offers a white-label plug-and-play payment processing solution for B2B companies.
Tienda Pago, the Peru and Mexico-based SME-focused lending platform raised a $12 million series B led by Women's World Banking Asset Management and IDC Ventures, with participation from Alumni Ventures and existing investors Kaszek, and QED, among others. The company provides SMBs with working capital via short-term inventory financing.
💵 Debt Financing
Nelo, the Mexico City-based buy-now-pay-later (BNPL) app, announced a $100 million senior loan facility with Victory Park Capital. The credit line will be used to increase the loan size Nelo provides to its customers.
Covalto, the Mexican SME banking platform formerly known as Credijusto and Banco Finterra,  raised a $10 million unsecured credit line from Development Finance Corporation (DFC) and an additional $190 million credit line extension from lender FIRA. The company also announced receiving a BBB score from HR Ratings, after reporting a 2.6% default rate by the end of August.
---
☯️ Exits
💻 IPOs & SPACs
Globally, 79 of the 533 SPACs seeking acquisitions are expected to hit their deadline by the end of the year. So far, 45 SPACs have liquidated or announced they will, returning as much as $12 billion to their original investors.
---
🚀 Product Launches & Partnerships
💻 Fintechs
Nubank announced its plans to release its own cryptocurrency token in 2023. Nucoin will be rolled out to their existing base of 70 million users in Brazil.
Ualá announced the launch of Ualá Bis in Colombia, an instant payments solution for businesses for in-person or online sales. Ualá Bis operates with the most competitive fees in the Colombian market (2.89%) and it's also available in Argentina and Mexico.
Tiendanube, the Argentina-based e-commerce enabler for SMEs and independent creators, announced "Pago Nube" , an integrated payment solution for merchants. Tiendanube plans to take over the e-commerce payments market dominated by the iconic MercadoLibre.
dapp, the Mexican mobile payments app, announced a partnership with convenience store chain Circle K to enable the latter's 90 million customers to pay via QR code on their cell phones.
🏦 Financial Services & Banking
IMPESA, a Costa Rica-based B2B Fintech, announced a strategic alliance with Credicorp Bank of Panama. Under this new partnership, IMPESA will now be able to distribute Monibyte, a SaaS account security platform, to the bank's base of corporate clients.
JPMorgan Chase launched Capital Connect to connect startup founders with venture capitalists in early-stage financing. Founders can request investors' identities and create virtual data rooms, as well as explore options to trade shares of their companies on a secondary market.
---
📰 Other News
Mexican proptech Homie announced the acquisition of Rent, the fintech arm of Capitalizarme, the Chilean real estate marketplace.  The transaction increases Homie's inventory of managed units by 65% and marks the start of both firms' regional expansion.  Details of the share swap were not disclosed.
Executives from Ualá, Kavak, Pomelo, Betterfly and other Latam startups are among the featured speakers at Latam Tech Talent Week, sponsored by Henry and Deel.  The online event takes place from 24-27 October.
Binance, the global cryptocurrency exchange, announced that it's assembling a local team in Mexico to work alongside regulatory agencies in order to operate in accordance with Mexican law. This statement comes after appointing Adalberto Palma, the former Head of Mexico's Banking Commission, as a member of their Global Board of Advisors.
---
📜 Policy
Brazil's inflation rate dropped to under 8%, after peaking at 12.1% last April. The country's monetary policy, which included an aggressive increase in the interest rate that reached 13.75%, is being celebrated as a success due to its impact on the country's overall macroeconomic health.
Guest post by Lorena Buzón:
Several regulatory agencies in Mexico, including The Mexican Senate, the House, the Mexican Fintech Association, and the Mexican Banking Commission, organized a forum on Fintech industry regulation. The conversation gravitated around the current needs of the industry and its customers, signaling the importance of updating the regulations, protecting users, and filling in the legal vacuums.
After receiving the corresponding approval, Itau Bank's users in Brazil can operate PIX transactions through the bank's app using their balances deposited in third-party institutions. This functionality will be available to companies as well.
The Ecuadorian Economic Development Commission approved a second debate on the Fintech bill, under the name "Organic Law for the Development, Regulation, and Control of Technological Financial Services". The bill has included regulation of blockchain, but not cryptocurrencies. The bill must now be debated and voted on in the plenary session of the Assembly.
---
📚 Deeper Reads
What can crypto learn from fintech UX?
Embedded Finance and the Economics of APIs; Regulatory maturation and Regtechs (POR)
Mobile Finance Apps Report - Inside the Future of Fintech
Fintech funding slows globally; falls 71% in the third quarter (ESP)
Proptech is bigger in Mexico than in any other LatAm country, according to IDB (ESP)
---
🔦Spotlight on Colombia 🇨🇴 with Valentina Valencia, Founder and CEO of Vaas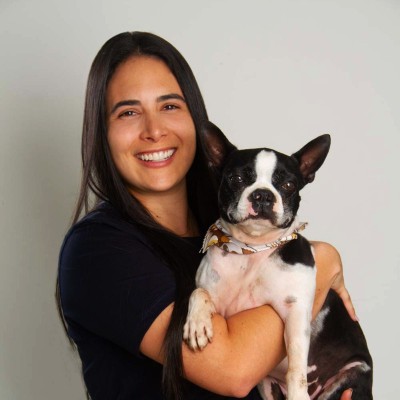 Q. Three words to describe yourself? A. Joyful, intense, kind.

Q. One fun fact about the fintech landscape in Colombia that everyone should know?  A. Perhaps not so fun, but the cost to hedge the dollar peso is 8% annually. It fluctuates but it's very expensive.

Q. What is one product that is making/will make a huge difference in financial inclusion?  A. Everything that brings transparency into processes removes price inefficiency and lack of access

Q. What are you most excited about with regard to Latam fintech right now? A. Structured debt!!

Q. One resource you would recommend for those interested in learning more about VC? A. My fav for VC language and insights is the All-in podcast
---
🦉 Tweets of the Week
---
Made in Latam with 💛 by Elena, Daniela, Jorge, Andrea, and Christine
👍👎 Did you like this edition of TWIF Latam?  Take a 1-minute anonymous survey or message me with news items and suggestions.  I'd genuinely appreciate any input. If you liked what you read, please consider sharing or subscribing.
Meet us in person at www.thisweekinfintech.com/events.  You can also join our global community on Twitter, LinkedIn, and Instagram.