Announcing our partnership with Visa and TWIF Finnovation board! (TWIF 11/18)
Elsewhere, Unit is coming for corporate charge cards, Klarna is coming for shopping, and JP Morgan and Mastercard is coming for pay-by-bank products.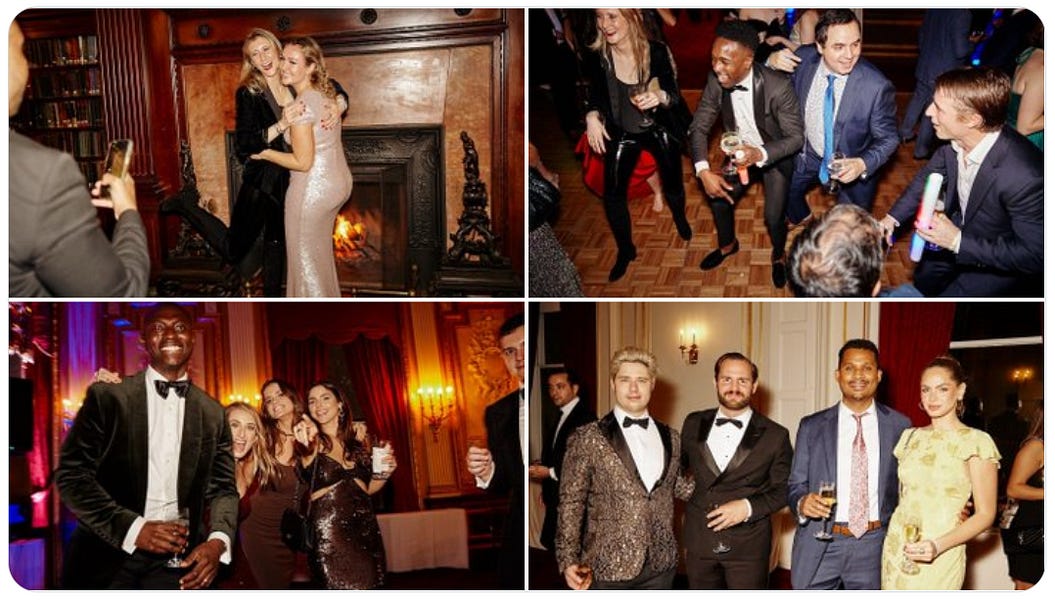 Hello Fintech Friends,
📢 We're excited to officially take the wraps off of This Week in Fintech's partnership with Visa! Visa's product breadth and deep expertise in financial services, combined with This Week in Fintech's network, will help us continue building a strong and inclusive fintech community. You can now see the Visa brand on our online community, and you can expect to see more events and content out of this partnership in the year to come.
🙏 Commensurately, we're excited to welcome Laura Spiekerman, founder of Alloy, and Shamir Karkal, founder of Sila and Simple, to the Board of Directors of TWIF Finnovation, which we've incorporated as a Public Benefit Corporation.
❓ How can we use this online community to create maximum impact for the fintech ecosystem? Please join and share your thoughts with us in the #chat channel!
🌴 On a different note - I'll be in Dubai at the end of this year for our first-ever Dubai Fintech Meetup! If you work in fintech in the MENA, come join us - I'd love to know more about what you're building.
🤵 Lastly, thank you to everyone who came out to Fintech Formal last week 🙏 If you want to relive the night, you can find the photo album here, with a few standouts below (recap video coming soon).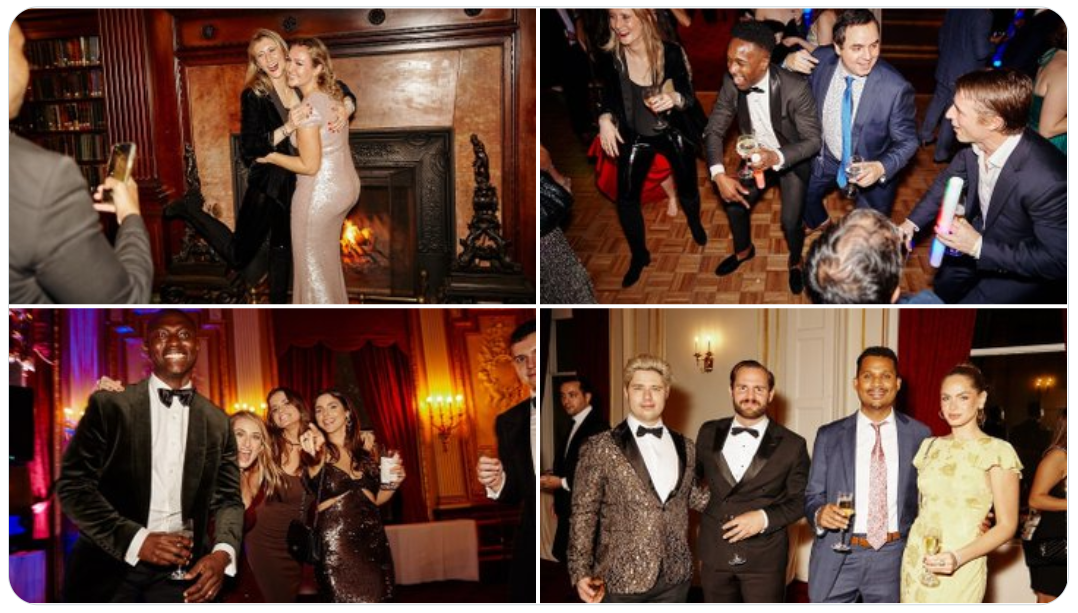 Please enjoy another week of fintech and banking news below.
---
💬 Quote of the Week
"When you look at Amex or Capital One, or any sort of business-focused credit card - they're actually really extremely competitive products. If you're a startup competing with those brands, there has to be some differentiator to your products, and for us it really is that you run your finances through us, run your project finances through us, we speed the funds flow up, we save you time and we save you money at the end of the day."
---
📖 Read of the Week
Fintech consultant Grant Easterbrook wrote an interesting article in TechCrunch this week about preparing for fintech's second decade, arguing that fintechs will face competition in four main product areas in the next 10 years: (1) traditional financial firms offering more of a "super app" experience with strong member benefits and perks, (2) advanced decentralized finance protocols that can offer financial products that involve real-world assets, (3) embedded financial products sold by non-financial firms, and (4) a government-issued CBDC in many (but not all) countries.
While I think these four product areas are poised for growth, my feeling is that many of them will enable a new wave innovation from nimble fintechs (eg: payments apps incorporating stablecoins) rather than blanket competing with the product-set offered today.
📊 Stat of the Week
58% of Gen Z follows TikTok influencers who talk about budgeting, money, or personal finance. (Source)
---
Thank you for reading This Week in Fintech. This post is public so feel free to share it.
---
Sponsored Content
Instant gratification is part of everyday life whether you're selecting same day delivery from Amazon, ordering takeout from your favorite restaurant or using the latest app to enable money movement.
If "instant" is so easy to access in other aspects of life, why is it largely absent in B2B and B2C payments? Payment service providers, like Dwolla are working to bridge that gap with modern APIs and flexible solutions that offer the choice of speed and control for the experience.
Learn how fintechs are investing in modern technology to quickly adapt to the trends of their end users.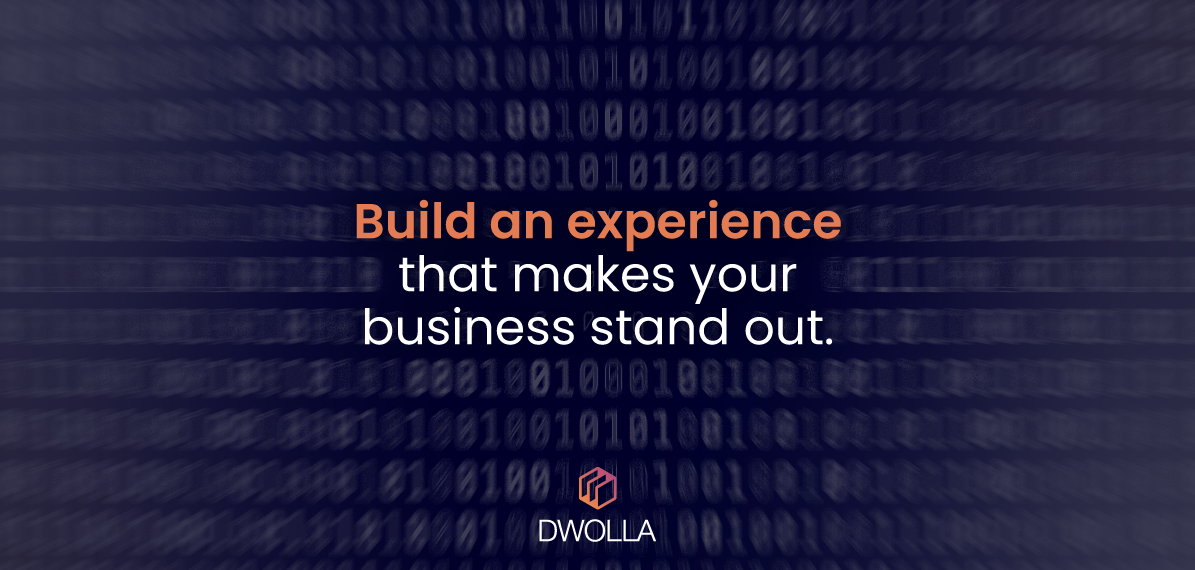 Want to sponsor a newsletter? See our sponsorship information here.
---
🏦 Financial Services & Banking
🚀 Product Launches
JP Morgan and Mastercard partnered to launch a pay-by-bank service.
Citi, Mastercard, Wells Fargo and the New York Fed's innovation center launched a proof-of-concept settlement platform for digital assets.
The Association of Military Banks of America launched the Patriot Card debit card specifically designed with veterans in-mind.
Bank of the West partnered with fintech Extend to launch virtual card distribution and management.
SBM Bank in India partnered with fintech Kaleidofin to launch the Ki Cash digital account.
Fidelity launched a platform for Hong Kong funds.
📰 Other News
American Express and Square are partnering to design a credit card specifically for Square merchants.
Truist launched an innovation group called Truist Foundry that will act as a 'startup within the bank.'
The Royal Bank of Canada partnered with Visa to offer cardholders a buy-now-pay-later option.
Spanish banks are looking into a digital euro launch, while the New York Fed and Monetary Authority of Singapore test a central bank digital currency for cross-border payments.
Barclays will give £2,000 cash to customers who make energy-efficient home improvements.
Years after implementation in the UK, open banking is starting to spread globally. New Zealand is the latest country to publish a framework. The US Treasury, meanwhile, is calling for closer supervision of bank-fintech relationships, following an OCC investigation of banking-as-a-service providers.
The 'godfather of cryptocurrency' is suggesting a privacy-protecting central bank digital currency pilot with the Swiss National Bank.
Italian digital banking group Illimity posted a €19.1 million net profit for Q3.
AmEx launched a TikTok accelerator for small business… because why not.
---
---
💻 Fintech
🚀 Product Launches
Banking-as-a-service provider Unit* launched an embedded corporate payments and charge card product.
Buy-now-pay-later provider Klarna launched an all-purpose shopping price comparison engine.
Remittances firm Wise and payroll provider Deel launched a way to pay contractors by email.
On the topic of new payment methods, Adyen partnered with Instacart on enabling PIN-less payments, Dapio launched Android phone tap-to-pay in the UK, and Global Payments launched open banking pay-by-bank at checkout.
Climate investing provider Fennel launched an ESG data-driven investing platform for retail investors.
Swedish consumer financial health fintech Dreams launched Dreams Technology, a new B2B-focused entity.
📰 Other News
In a story that moves too quickly for a weekly newsletter, Sam Bankman-Fried's FTX exchange filed for bankruptcy in the US. Elsewhere, the company's European license was suspended and Binance US, Coinbase, and Curve are in a bidding war for the crypto card customers of BlockFi, which paused withdrawals and is planning its own bankruptcy filing. Crypto contagion is expected to continue impacting startups, especially in the fintech and web3 sectors, due to the shadow banking practices of exchanges.
Treasury Prime and Plaid formed a partnership to integrate any Treasury Prime-supported accounts to fintechs via Plaid.
Google Pay is expanding its pilot of alternative payment methods for Google Play to the US.
Circle's USDC stablecoin reached Asia.
Block wants Cash App to become peoples' primary bank account.
Marqeta reported a $53 million net loss in Q3.🙁
The Isle of Man launched a Fintech Innovation Challenge and Integrated Finance launched a Fintech Foundation incubator.
Better.com continues to lay off employees and closed its Oakland office. African web3 startup Nestcoin revealed that it had held funds on FTX and laid off employees.
---
Come meet us in-person at www.fintechhappyhour.com, and join our angel investing syndicate.