All the banks now want their own crypto platforms (TWIF 11/4)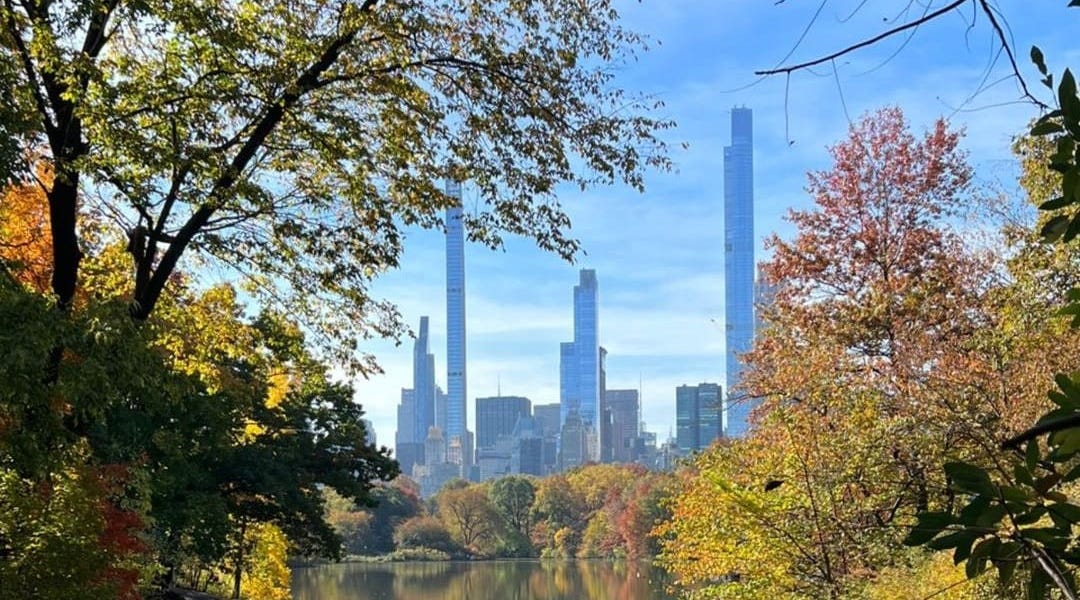 Hello Fintech Friends,
We are a week away from our annual Fintech Formal, and this year, we're partnering with the Make A Wish Foundation to transform lives, one wish at a time. Help us create life-changing wishes for children with critical illnesses by donating here.
And hope to see you there💫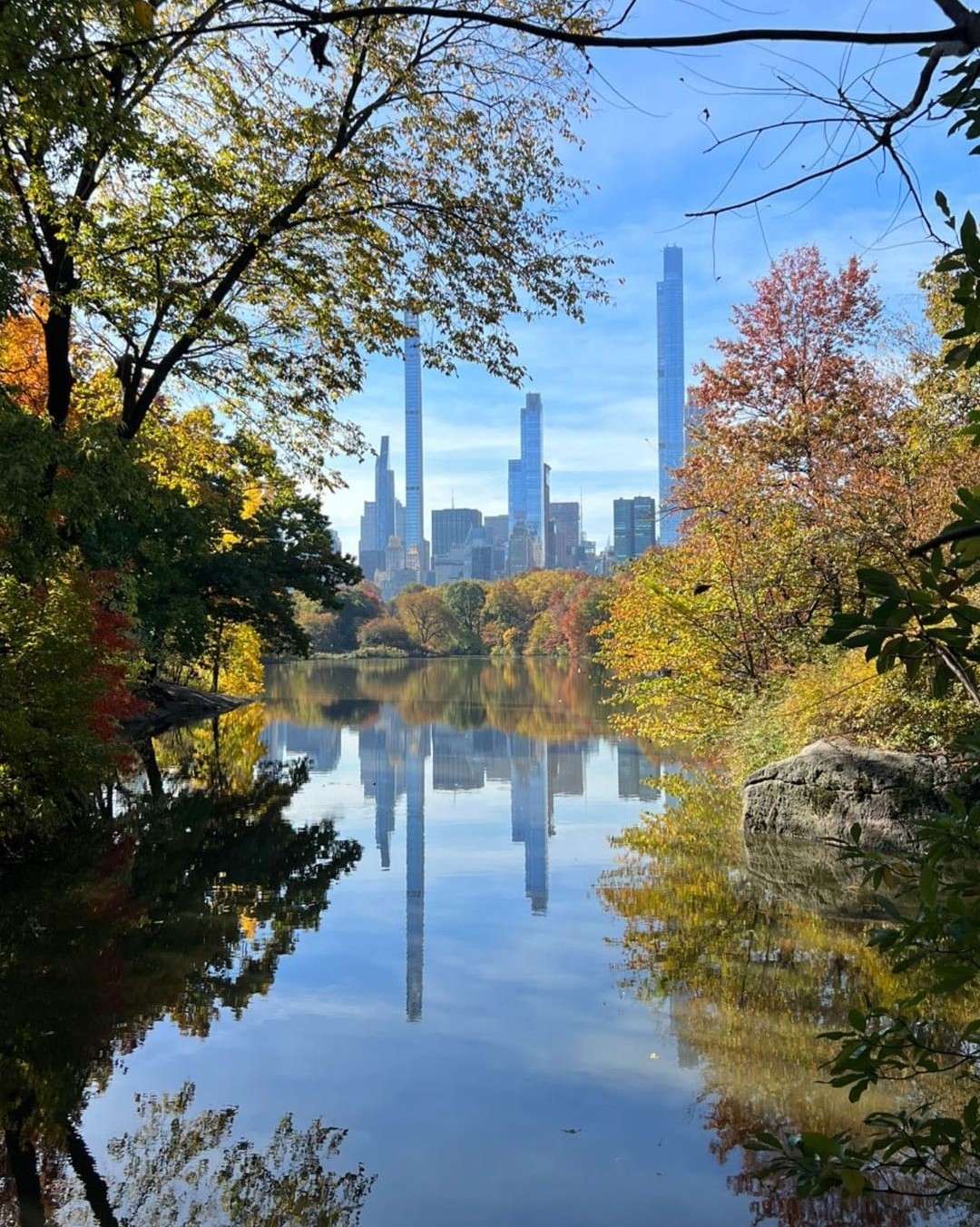 Photo Credit: Chris Wu
Please enjoy another week of fintech and banking news below.
---
💬 Quote of the Week
📖 Read of the Week
Last week, Bloomberg columnist Matt Levine wrote his 40,000 word magnum opus, The Crypto Story, and it's worth a read for anyone interested in the future of finance. Written with Levine's trademark combination of peel-back-the-onion insight and urbane wit, the overview dissects how crypto structurally works and why the technology, in spite of its most vocal proponents, could actually be a catalyst for financial system change.
Elsewhere, Alloy Labs wrote a great primer on defining roles and responsibilities in banking-as-a-service.
📊 Stat of the Week
Just 4.5% of 132.5 million U.S. households were considered "unbanked" in 2021, the lowest level since the financial crisis. (Source)
---
Sponsored Content
Fintech Meetup is the event you've been waiting for! We use powerful technology to make sure you get to meet with anyone for any reason. Fintech's first tech-enabled event is the new Q1 landmark you can't afford to miss! Ticket Prices go up tonight at midnight – Get your ticket today.

Want to sponsor a newsletter? See our sponsorship information here.
---
🏦 Financial Services & Banking
🚀 Product Launches
JP Morgan launched its own platform for tenants and landlords.
Visa partnered with Brankas to launch an open finance solution focused on financial inclusion across Southeast Asia.
Hong Kong Exchanges and Clearing launched a carbon marketplace.
DBS in Singapore went live on the Singapore Exchange crypto unit's MaxxTrader platform and launched a programmable money pilot. Singaporean bank UOB rolled out an Indonesian savings account.
Standard Chartered launched a payouts-as-a-service offering that will let businesses offer one-to-many payments.
📰 Other News
Banks now love crypto! DBS Bank, JPMorgan and SBI are testing DeFi protocols for FX and government bonds. Meanwhile, Visa patented a bitcoin, ether, and ripple wallet. Swiss bank SEBA began custodying ethereum NFTs. Equifax is now building a web3 decentralized KYC solution.
First National Bank of Omaha's credit-card-as-a-service solution partnered with Greenlight to issue its Family Cash Mastercard.
Sweden's Swedank will partner to eAgronom issue sustainability-linked loans to farmers.
American Express partnered with Payer to enable B2B payments in Scandinavia.
Swift partnered with MonetaGo to launch a trade financing validation service for the messaging network's 11,000+ members.
The Monetary Authority of Singapore issued its first digital currency pilot. The US' OCC, meanwhile, set up a new fintech office.
India is piloting its own digital rupee. South Africa is readying its framework for real-time low value payments. The EU will require banks to issue mandatory instant payments in euros.
Credit Suisse will cut 9000 jobs on a £3.5 billion quarterly loss.
---
💻 Fintech
🚀 Product Launches
PayPal launched a new rewards program combining Honey and its other points businesses.
Amazon launched a new merchant cash advance program for small business merchants, powered by embedded lender Parafin.
Ant Group launched Alipay+, a business digitalisation solution for brick-and-mortar businesses in the service industry.
Bitwise launched an actively-managed crypto investment strategy. Meanwhile, free trading platform Pluto launched automated investing and Privat 3 Money launched a UK mobile trading platform for high net-worth clients.
Saxo launched a digital wealth advisory. VentureCrowd launched a blockchain-based wealth management platform.
The former COO of Hash launched Fiinco, a new Brazilian financial infrastructure builder.
Honeywell released a contactless payment terminal.
Extend launched an API to help SMBs integrate virtual card payments into core business applications.
📰 Other News
Roofstock incorporated a house and sold it as an NFT. Is a liquid, brokerless housing market on the horizon?
MoneyGram is getting into the crypto game for US customers.
Airwallex partnered with BNPL provider Atome in Asia to enable installment loans. ANEXT Bank started a small business financing initiative for Asian SMBs.
Revolut is adding chat messaging to its financial app.
ArboWorks rebranded to Arta and announced a fundraise (to be covered tomorrow). Trucking insurance platform Koffie rebranded as Koffie Financial and launched its own fleet banking products.
In fintech-meets-crypto news, FTX may launch its own stablecoin. Revolut added crypto spending as a debit card feature. Alloy partnered with Fiat Republic on fraud-free crypto trading. Blockfi and Stripe partnered on a payments integration for the crypto platform.
Maker's DAO approved $1.6 billion of its stablecoin for Coinbase's treasury product, where it will earn 1.5% interest.
Crypto exchange Gemini came to Denmark, Sweden, Portugal, Czechia, Latvia, and Liechtenstein. Stripe partnered with Japan's Ministry of Economy, Trade and Industry to help build the startup ecosystem.
Stripe laid off 1,100 employees (14% of its workforce). Chime and Upstart laid off parts of their teams, and Credit Karma paused hiring. Danish fintech Pleo cut its team by 15%. Klarna's losses quadrupled in Australia.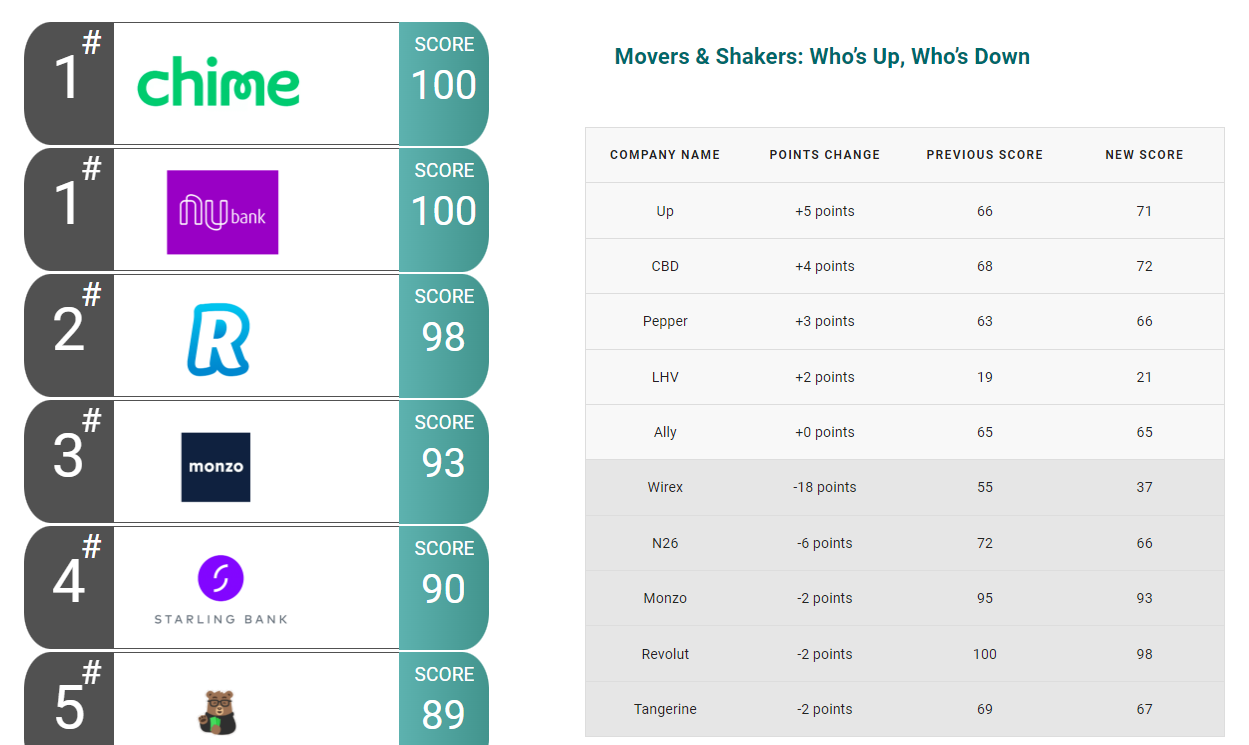 2022 PYMNTS Digital Banking Apps Ranked
---
Come meet us in-person at www.fintechhappyhour.com, and join our angel investing syndicate.