Hello TWIF UK & Europe friends,
Please find another week of fintech news, financings and exits below. If you are reading this but haven't already subscribed, you can click below 🙏
Don't forget to also share with colleagues and friends!
---
Sponsored Content 
How do crypto firms in Europe navigate the fast-changing anti-money laundering landscape? What steps can they take to make compliance a competitive advantage, and build a strong relationship with EU and national regulators? Our guide explores these questions, and much more.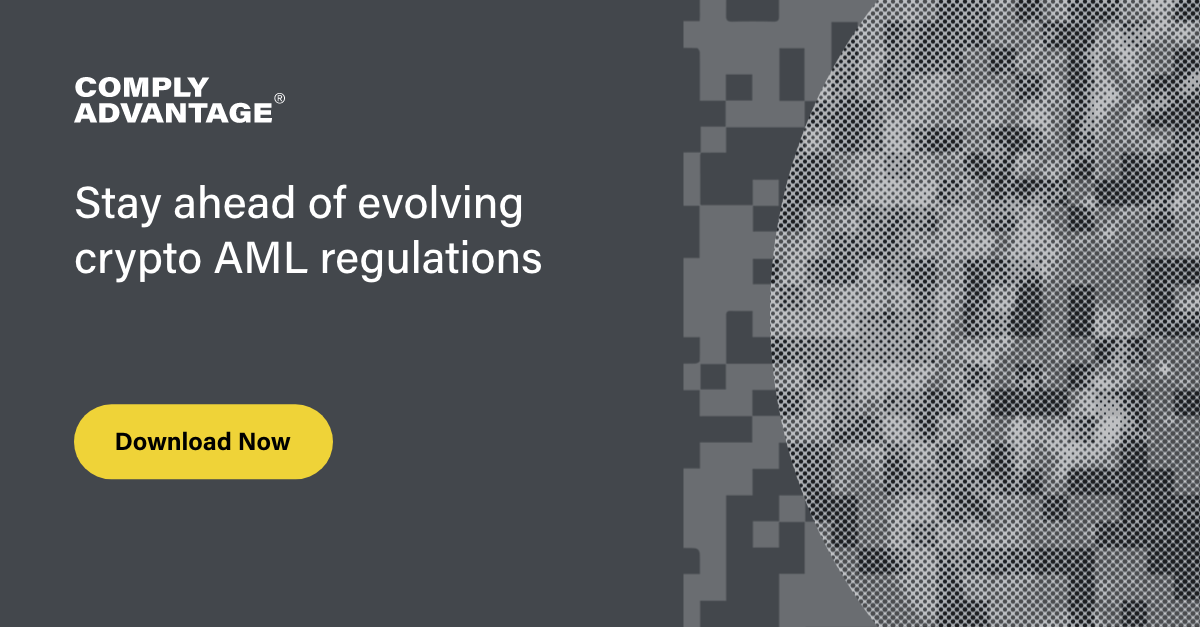 ---
Tweet of the week 🦉🏆
---
Funding 💸
Highlights below of deals since the last post in the fintech space across the UK & Europe.
🇪🇺 Klarna is rumoured to be seeking to raise funds at a $15bn valuation,  a third lower than its last round.
🇪🇺 Turkish payments fintech Param raised an undisclosed amount at a $200m valuation.
🇪🇺 Lender Scramble Up raised a pre-seed round of $150k
🇪🇺 Payment orchestration fintech Formance (formerly Numary) raised a $3.1m seed round from Hoxton Ventures, Frst, YC and angels.
🇪🇺 German BaaS provide Solarisbank is rumoured to have raised €40m from existing investors and also to be seeking new funds with some private equity firms becoming interested.
🇪🇺 Credit data provider Fido raised a €30m Series A from Fortissimo Capital and AVG.
🇪🇺Financial planning service Folio raised a $5m round.
🇬🇧 BNPL provider Playter raised $55m in debt and equity.
🇬🇧 Insurance policy management software Instanda raised a $45m Series B from Dale Ventures.
🇬🇧 Insurance underwriting technology Artificial Labs raised a £9.5m Series A led by Force Over Mass Capital.
🇬🇧 Home lender StrideUp raised £280m in funding for a new shared ownership mortgage for first time buyers.
🇬🇧Family savings app Beanstalk raised a £657k seed round on Seedrs platform.
🇬🇧 B2B BNPL provider Hokodo raised a $40m Series B from investors included Anthemis, Notion Capital and Mosaic Ventures.
🇬🇧 SumUp raised €590m at an €8bn valuation, down from its previous €20m valuation earlier this year.
🌍 API infrastructure provider Prime Trust raised a $107m Series B.
Challenger Banking 🚀
🇪🇺 Property lender Estategugu has lent €100m in its Lithuania market, and over €580m across all markets to over 3,000 projects.
🇬🇧 Revolut is stopping unlimited free trading for Metal subscribers and instead offering 10 free trades per month. It is also launching a BNPL product in Ireland.
🇬🇧 Monzo is still pursuing its crypto plans despite market turmoil, co-founder Jonas Templestein said.
🇬🇧 InvestEngine, an ETF investment platform, announced it reached £70m in AUM from over 10,000 customers.
🇬🇧 Starling Bank has reached 3 million current accounts, which includes its near 500,000 SMB accounts.
🌍 Spend management fintech Brex is to stop serving its SME clients from August.
Digital Assets ₿
🇪🇺 Bitpanda is laying off 730 employees.
🌍 Crypto exchange FTX is buying Canadian crypto trading startup Bitvo as it enters the country. The exchange also bailed out Voyager Digital and BlockFi with credit facilities.
🌍 Goldman Sachs is looking to buy assets of Celsius Network if it goes into bankruptcy.
🌍 Crypto staking service Lido Finance is questioning its dominant position and may scale back depending on community voting, for the benefit of Ethereum's security.
🌍 Coinbase is facing a class-action lawsuit over its promotion of TerraUSD and announced it is closing its Coinbase Pro product, with all functionality migrated to Coinbase.com.
🌍 Solana lending protocol Solend pushed through emergency powers to take over a users wallet to prevent a margin call but then reversed course after public backlash. It is partnering with Mango Markets to share this user's debts.
🌍 Babel Finance is working with counterparties to shore up its liquidity situation.
🌍 The mining difficulty of Bitcoin fell by 2.35%.
🌍 Horizon Bridge was hacked for $100m.
Traditional Banking 🏦
🇪🇺 Ireland's competition authority, the CCPC, has given the green light for Ireland's banks to create a new payment app.
🇪🇺 German bank Berenberg seems to be requiring employees to go back to the office 5 days a week.
🇪🇺 Italian bank Sella launched an accelerator program for startups at the intersection of finance and the metaverse.
🇪🇺German savings banks majority takeover of credit checker Schufa seems to have hit the brakes.
Fintech Infrastructure 🚧
🇬🇧 The Bank of London, a new clearing bank, is creating a new "Center of Excellence" in Belfast.
🇬🇧 The OBIE has revealed that the UK has 6m open bank users, less than four months after it reached the 5m milestone.
🇬🇧 Stripe is offering its bank transfer product to businesses in the UK, EU and Mexico which includes automated reconciliation and virtual account numbers.
🌍 RBC has signed a data sharing agreement with Plaid which will mean consumers do not need to share their credentials for increased privacy.
🌍 Money movement platform Nium is working with the Stellar Foundation to support cross-border payouts to 190 countries.
Payments 💰
🇪🇺 Samsung is integrating Samsung Pass and Samsung Pay into a new digital wallet which will be available in France, Germany, Italy, Spain, the UK and the US.
🇪🇺 Germany banking industry is contemplating merging Girocard and Giropay.
🇪🇺 GoCardless is launching Instant Bank Pay, a solution for one off bank-to-bank payments, and Verified Mandates, a fraud prevention measure pairing open banking with debits, in Germany.
🇪🇺 Klarna is to unveil a new loyalty card feature that allows users store digital versions of loyalty cards thanks to its acquisition of Stocard.
🇬🇧 Draft rules on the BNPL sector are likely to include affordability checks and new financial promotion rules, with lenders needing FCA approval. The Consumer Credit Act in the UK is also set for an overhaul.
🇬🇧 The Payment Systems Regulator is launching two market reviews into Visa and Mastercard fees.
🌍 Twitter's integration of payments into its service is likely to be accelerated if Elon Musk gets his way.
Regulatory Corner 🔎
🇪🇺 ECB Board Member Panetta has said the digital euro could be a good opportunity for more "public-private" co-operation.
🇪🇺 The European Banking Authority is calling for PSD2 to be merged with the Electronic Money Directive alongside its other 200 proposed amendments to the European Commission's call for feedback on PSD2.
🌍 US agency the CFPB has indicated it would like the BNPL industry to work closer with credit reporting agencies to standardise payment data for credit reports.
---
Sponsored Content 
We're the tooling for today's trading communities. Rules Engine lets you find undervalued stocks and get notified when the time is right to buy. Easily create, back test and execute strategies in spoken English for stocks and crypto.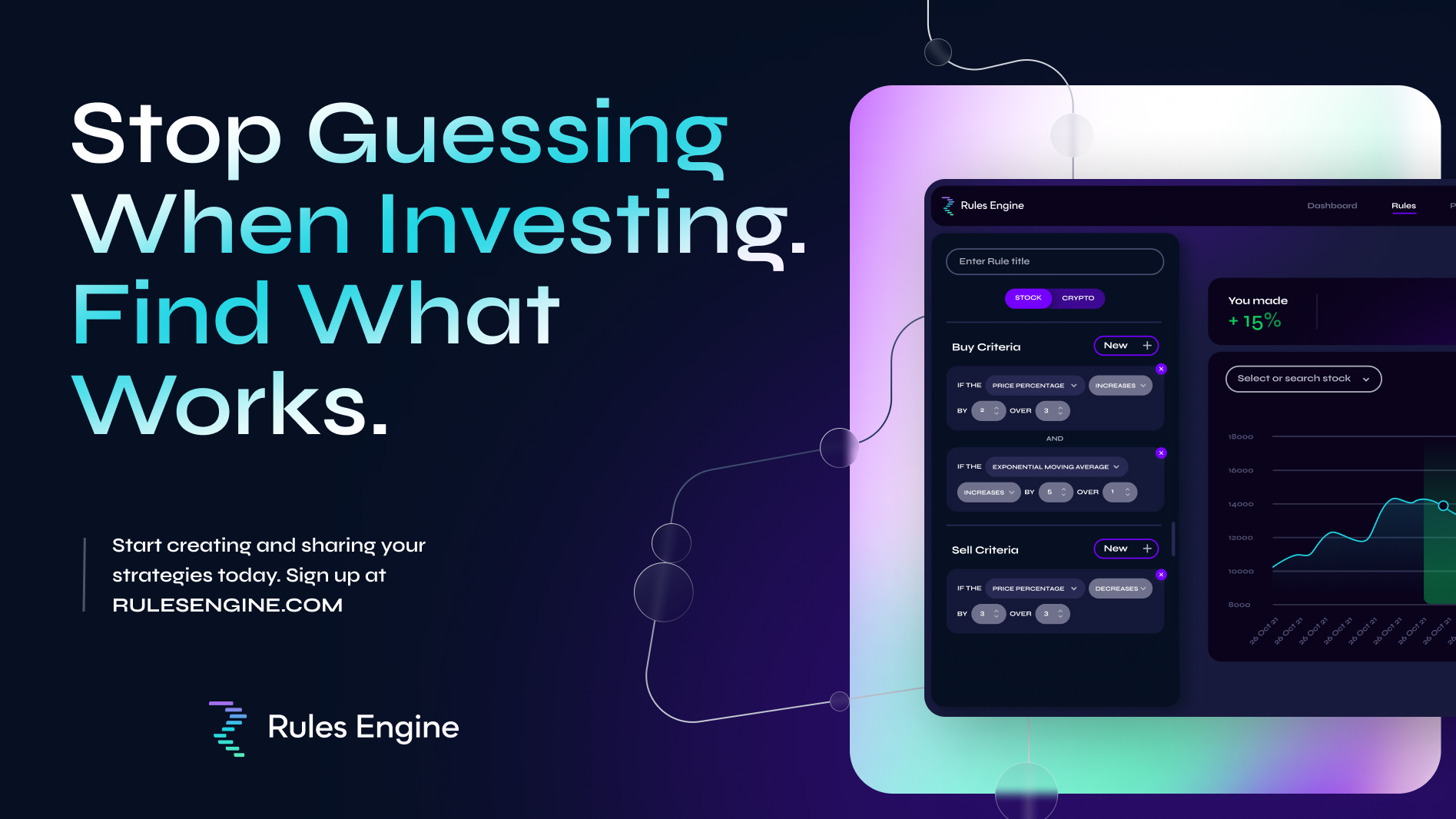 ---
Longer reads 📜
---
Your feedback is a gift, please give below 🙏
See you next week!