UK & Europe
The state of European fintech looks bleak (24/10)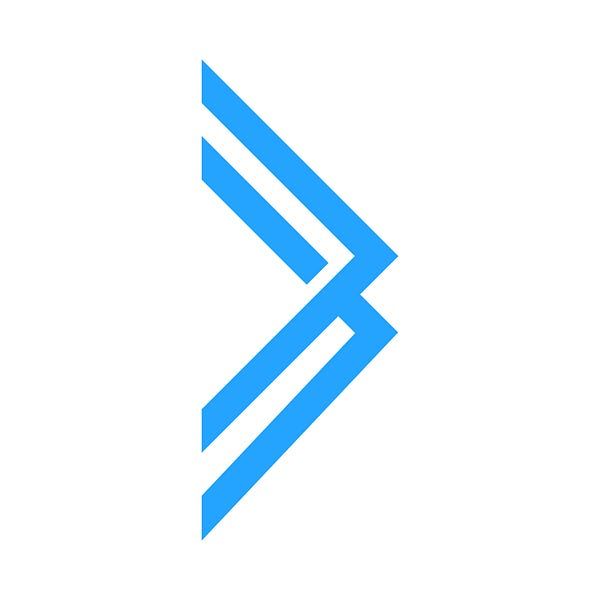 Hello TWIF UK & Europe friends,
We're also excited to share Make A Wish 🌟 as the official non-profit partner of this year's Fintech Formal. Help us spread the love on 11/11 and make a wish come true! We've set out a $20,000 fundraising goal and I know the fintech community can help us get there: help us hit our goal by donating here.
Finch Capital's State of European Fintech report came out highlighting a number of key takeaways below.  Check out the report in the Long Reads section.
Number of new fintechs founded and fintech investment deals is on the decline
Consolidation of startups is predicted
Fintech investors have a lot of dry powder
Please find another week of fintech news, financings and exits below.
---
This Week in Fintech is a reader-supported publication.
To receive new posts and support us, consider becoming a free or paid subscriber.
Please also share with your friends and colleagues.
---
Sponsored Content 
Want to be a This Week in Fintech - UK & Europe sponsor? Reach out to me at michael@thisweekinfintech.com, find me on Twitter and see our sponsorship information here.
---
Tweet of the week 🦉🏆
---
Funding 💸
Highlights below of deals since the last post in the fintech space across the UK & Europe.
🇪🇺 French insurtech Neat raised a €10m seed round from Octopus Ventures, New Alpha, Mundi Ventures, Founders Future and angels.
🇪🇺Neobank Upgraders raised a seed round.
🇪🇺 Treasury management fintech Payflows raised a $5.5m seed round led by Ribbit Capital and Headline.
🇪🇺 Spend management platform Yokoy raised an $80m Series B.
🇪🇺Crypto and web3 incubator Uplift raised $165m from Uniswap Labs.
🇬🇧 Open banking payments company Ordo raised a £10m Series A led by Equinox Systems.
🇬🇧 Koyo secured a Series A extension of £5m equity and £100m in debt, the latter coming from Atalaya Capital and the debt from existing investors.
🇬🇧 Payments infrastructure company Paytrix raised a £5m round from Bain Capital Ventures, Hambro Perks, BTV, Fin Capital and The Fintech Fund.
🌍 Employee financial wellness platform Northstar raised $24.4m in funding from PayPal, Thomson Reuters and others.
🌍 Expense management company TripActions raised $154m in equity and $150m in debt at a $9.2bn valuation from a16z, Premji, Coatue and more.
₿ Metaverse payments company Tilia has received investment from JP Morgan.
Challenger Banking 🚀
🇪🇺 Turkish neobank Paycell, from mobile operator Turkcell, is coming to Europe with Solaris as a partner.
🇪🇺 Bunq has won a landmark victory in Dutch courts against the Dutch Central Bank to allow AI and ML to conduct AML.
🇪🇺 Lemon Markets has hired former N26 head Markus Gunter.
🇬🇧 Amazon has introduced a home insurance comparison service in the UK with quotes from Ageas UK, Co-op and LV.
🇬🇧 Revolut has expanded its travel features with a new home rental service with cashback up to 4%..
Digital Assets ₿
🇪🇺 Coinbase appointed former Solaris COO Daniel Seifert as its regional director of Europe as it looks to expand in the region.
🇪🇺 N26 has launched its crypto trading service, developed with Bitpanda.
🌍 NYDIG is laying off a third of its workforce, over 100 people.
🌍 Paxos and Mastercard are partnering to help institutions offer crypto trading.
🌍 Mango Markets hacker returned $67m after outing himself.
🌍 MakerDao founders bid to break up the protocol into smaller units is not supported by investor Andreessen Horowitz.
🌍 Brazilian neobank NuBank has launched NuCoin on the Polygon blockchain, as a way to reward loyal customers and increase engagement.
🌍 JP Morgan appointed ex-Celsius head of policy as its head of digital assets regulatory policy.
🌍 Plaid announced its bringing its service to crypto wallets. Plaid Wallet Onboard will allow developers to connect web3 wallets in one simple SDK.
🌍 Mango Markets will start to refund users for its $114m hack after $67m was returned.
Traditional Banking 🏦
🇪🇺 Italian investment bank Mediobanca Group has acquired two fintechs, Soisy and HeidiPay, to boost its BNPL offering.
🇬🇧 Lloyds Bank has announced a fintech "Innovation Sandbox" supported by using technology from NayaOne.
🇬🇧 HSBC has had its climate ad's banned by the ASA due to them being misleading. The bank is also going to upgrade some databases to Oracle.
🌍 Bank of America's AI chatbot Erica has carried out one billion client interactions across 32 million customers since 2018.
🌍 JP Morgan has rolled out a platform to connect startups with investors.
Fintech Infrastructure 🚧
🇪🇺 The ECB has delayed its T2 gross settlement system by four months to give more time for testing.
🇬🇧 Colt Technology Services has completed a trial that demonstrates the viability of hosting and distributing multicast data in the cloud for capital markets firms.
🇬🇧 Payments processor Global Processing Services (GPS) is partnering with Featurespace to add adaptive behavioural analytics to detect fraud.
🇬🇧 NatWest has partnered with Vodeno Group to launch a BaaS business in the UK.
🌍 Canada's real-time payments system, RTR, is delayed from next summer to an unspecified date for more testing.
🌍 Green Dot has replaced its CEO.
🌍 Jack Henry and Mastercard are partnering to allow credit unions and banks to give their consumers visibility into all of their financial accounts.
🌍 Fiserv is enabling card issuers to empower cardholders with programmable payment capabilities to give increased flexibility.
Payments 💰
🇪🇺 Klarna has launched a price comparison search tool called Spotlight.
🌍 Visa and Mastercard are being probed by the FTC over its debit security tokens.
🌍 Apple Pay is reported to have a market share of 2.4% of in-store transactions in the US.
🌍 Payments company Stripe could be preparing to make redundancies with managers being asked to give lower performance review ratings.
Regulatory Corner 🔎
🌍 The CFPB has indicated that Section 1033, basically the provision in Dodd-Frank that mandates consumer access to data, will go before its review panel before the end of 2022.
🌍 The IRS has expanded its definition of "digital assets" to include NFTs.
---
Longer reads 📜
---
Your feedback is a gift, please give below 🙏
See you next week!