UK & Europe
TWIF UK & Europe (23/01) - UK still top in Europe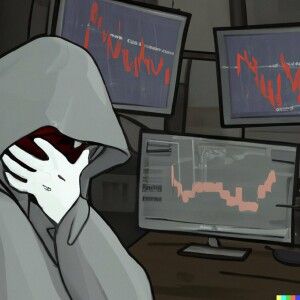 Hello TWIF UK & Europe friends,
Welcome back after a short break whilst I got some much needed winter sun. Last year the UK attracted $12.5bn in fintech investment, down from $13.5bn in 2021, but remaining larger than the next 10 European countries according to Innovate Finance.
Please find another week of fintech news, financings and exits below.
If you have a spare two minutes, we would be grateful if you could fill out this quick survey.
---
💡
This Week in Fintech is a reader-supported publication.

To receive new posts and support us, consider becoming a free or paid subscriber.

Please also share with your friends and colleagues.
---

If you're an early-stage startup founder raising equity or debt, we may be able to help - come check out our fund, The Fintech Fund or get in touch.
Are you a fintech angel investor? Come join our syndicate.
---
Sponsored Content 
Want to be a This Week in Fintech - UK & Europe sponsor? Reach out to me at michael@thisweekinfintech.com and see our sponsorship information here.
---
🗞️ News to share?
Have any UK/European fintech news/tips? Hit me up michael@thisweekinfintech.com
---
Tweet of the week 🦉🏆
---
Funding 💸
Highlights below of deals since the last post in the fintech space across the UK & Europe.
🇪🇺Swiss SME banking fintech Relio raised a €3m round led by TX Ventures.
🇪🇺 SME lender October raised €35m from the EIF and Invest-NL.
🇪🇺 Invoicing solution Evoliz raised a €3m round from Odyssee Venture.
🇪🇺 Smart finance app Anyfin raised a $30m Series C led by existing investor Northzone.
🇪🇺B2B BNPL fintech Mondu raised a $13m Series A extension led by Valar Ventures alongside FinTech Collective.
🇪🇺 Risk management provider Cerchia raised a CHF 1.3m round.
🇪🇺 On-chain bond platform Obligate raised a $4m round from Circle Ventures and Blockchange Ventures.
🇪🇺SMB bank Kompasbank raised €12m.
🇪🇺 Fintech healthtech startup Hi Health raised a €6m round from SpeedInvest, Nina Capital, Fin Capital, Haymaker Ventures and Calm/Storm Ventures.
🇪🇺 B2B payments provider Sprinque raised €6m in seed funding.
🇪🇺 Social investing app Yeekatee raised a $1.9m pre-seed round.
🇬🇧 Insurtech Superscript raised a £45m Series B led by existing investor BHL UK.
🇬🇧 Sanctions screener GSS raised $45m.
🇬🇧 Financial literacy platform Beurzbyte raised a £2.2m pre-seed round.
🇬🇧 Business onboarding platform Detected raised a £2.5m round led by Thomson Reuters.
🌍 Payments firm Nuvei is to buy US fintech Paya for $1.3bn in cash.
🌍 Failed subscription payment solution Butter Payments raised a $21.5m Series A.
₿ Digital asset custody provider Parfin raised a $15m round led by Framework Ventures.
₿ Blockchain payment platform for insurance MoneyTrack raised a €2m Series A from Truffle Capital, ALM Innovation and Accurafy4.
Challenger Banking 🚀
🇪🇺 Remittances app Nala has launched in 19 new EU countries.
🇪🇺 German neobank Ruuky has filed for insolvency.
🇪🇺 Wealth manager FNZ has acquired German bank Fondsdepot Bank and YieldX, a fixed income portfolio management technology.
🇬🇧 Mortgage technology provider Twenty7Tec has acquired AI engagement startup Meet Parker.
🇬🇧 Revolut is trying to address is corporate culture by creating a behavioural team called "CultureLab". It is also launching a new subscription plan called "Ultra" that comes with 5% cash back.
🇬🇧 LendInvest has secured £300m in financial support from Lloyds to enter the homeowner mortgage market.
🇬🇧 Neobroker Lightyear is offering in-app access to earnings calls for retail investors for free through a partnership with Quartr.
🇬🇧 Starling Bank is predicting a quadrupling of profits off the back of a strong SME market where it is increasingly focused.
🇬🇧Chase's app has been given an overhaul which paves the way for an integration with the robo-advisor Nutmeg it acquired in 2021.
🇬🇧 Savings app Plum has rolled out a new rule that sets aside extra money for savings if users splash out on guilty pleasures.
🌍 Jack Ma has given up control of Chinese fintech giant Ant Group through a corporate restructuring which has given him a 6% stake.
🌍 LendingClub is cutting 225 employees, nearly 15% of its workforce.
🌍 Neobroker Robinhood is launching a media unit to cover finance, tech and politics called Sherwood.
Digital Assets ₿
🇪🇺 ABN Amro is the first bank to register a digital bond on a public blockchain in Europe.
🇪🇺 N26 has rolled out its crypto trading product in five new markets, Germany, Switzerland, Belgium, Portugal and Ireland.
🇪🇺 Payment fintech Monei has secured the go-ahead for a pilot of a euro-backed stablecoin from the Bank of Spain.
🇬🇧Five UK industry associations have formed an alliance designed to focus support for a digital pound.
🌍 Mastercard is launching a web3 accelerator to connect music artists with fans.
🌍  The brother of a former Coinbase product manager received a 10 month prison sentence for insider trading.
🌍 Crypto.com is cutting 20% of its global workforce.  Blockchain.com announced nearly 30% of staff were to be laid off. Coinbase laid off 25% of staff, some 950 people. Crypto bank Silvergate is laying off 40% of staff as it posts a $1bn loss. ConsenSys cuts nearly 100 staff.
🌍 FTX has recovered an additional $5bn in lost assets that can be used to repay customers. A judge cleared the way for the company to sell 4 units, LedgerX, Embed and the Europe and Japanese exchanges.
🌍 Crypto lender Genesis apparently owes creditors more than $3bn. The lender and Gemini have been charged by the SEC for selling unregistered securities via the latter's "Earn" program.  Genesis subsequently filed for bankruptcy protection owing $3.5bn and Gemini founders threatened to sue its parent company, DCG.
🌍 Polygon has proposed a hard fork to address gas spikes and chain reorganisations.
🌍 Founders of bankrupt hedge fund 3AC raised $25m for a new exchange called GTX.
🌍 Crypto platform Nexo has been fined $45m by the SEC for unauthorised sale of a lending product.
Traditional Banking 🏦
🇪🇺 Allianz, Santander and Two are developing a B2B BNPL product for multinational corporations.
🇪🇺 BNP Paribas have partnered with Libeo to comply with mandatory electronic invoices in France.
🇬🇧 TSB is warning the PSR against its new £100 threshold for banks to reimburse APP fraud victims.
🇬🇧 Nationwide reported a rise in ATM withdrawals for the first time in over a decade as customers respond to the cost of living crisis by using cash to budget.
🇬🇧 HSBC received a warning by the CMA for publishing inaccurate information through its open data APIs.
🇬🇧 Metro Bank is moving into the auto finance market.
🌍 JPMorgan is suing the founder of Frank, a student financial planning startup, it acquired for $175m for faking the majority of its claimed 4m+ users.
🌍 BlackRock acquired a minority stake in SMB pension provider Human Interest.
🌍 Capital One has cut over 1,000 tech jobs.
🌍 The largest US banks, Wells Fargo, JPMorgan and Bank of America, are taking on Apple and Google with their own digital wallet linked to customers debit and credit cards.
Fintech Infrastructure 🚧
🇪🇺 Payments platform Nexi is to use IBM for its core infrastructure upgrade.
🇬🇧Subscription management app Little Birdie has signed as a customer of Bud for data aggregation.
🇬🇧 African payments company Flutterwave has announced its interest in acquiring Railsr.
🇬🇧Credit scoring provider ClearScore has launched a B2B business to help UK lenders tap into open banking data for lending decisions.
🇬🇧 The OBIE was five earlier this month and revealed its active user count is 6.5m and six of the CMA9 have rolled out open banking.
🌍 Fidelity Investments acquired equity management provider for private companies Shoobx.
🌍 Stripe cut its own internal valuation again by another 11%, to $63bn.
🌍 Marqeta has released a web push provisioning product that allows merchants to accept payments from mobile wallets without the need to download an app.
Payments 💰
🇪🇺 MangoPay is bucking the trend and is hiring 250 people this year.
🇬🇧A2A payments provider Vyne has signed US ecommerce platform BigCommerce as a customer.
🇬🇧Payments provider Paddle has laid off 8% of staff in order to cut costs.
🌍 Affirm users experienced duplicate charges due to a technical issue.
🌍 Global payroll provider Deel acquired equity management fintech Capbase.
🌍 American Express is to acquire B2B payments automation provider Nipendo.
🌍 Grasshopper bank has partnered with Ramp to offer spend management to its customers.
🌍 Just under 35,000 PayPay users were hacked during a four day stretch in December.
Regulatory Corner 🔎
🇬🇧 Regtech Cube acquired AI data capture startup The Hub.
🇬🇧 The FCA gave cross-border credit bureau Nova Credit the green light to begin operations in the UK.
---
Longer reads 📜
---
Your feedback is a gift, please give below 🙏
See you next week!