Hello TWIF UK & Europe friends,
Fintech in the UK got a boost this past week with data showing fintech represented 72% of UK tech investment overall and chancellor Sunak mentioning the "distinctive strengths in fintech".
Thanks to all who came out to the latest London Fintech Happy Hour and Women in Fintech panel we hosted alongside Codat and Plaid.  Check out some pictures of what you missed here and sign up here to find out about future events!
Please find another week of fintech news, financings and exits below. If you are reading this but haven't already subscribed, you can click below 🙏
Don't forget to also share with colleagues and friends!
---
Sponsored Content 
How do crypto firms in Europe navigate the fast-changing anti-money laundering landscape? What steps can they take to make compliance a competitive advantage, and build a strong relationship with EU and national regulators? Our guide explores these questions, and much more.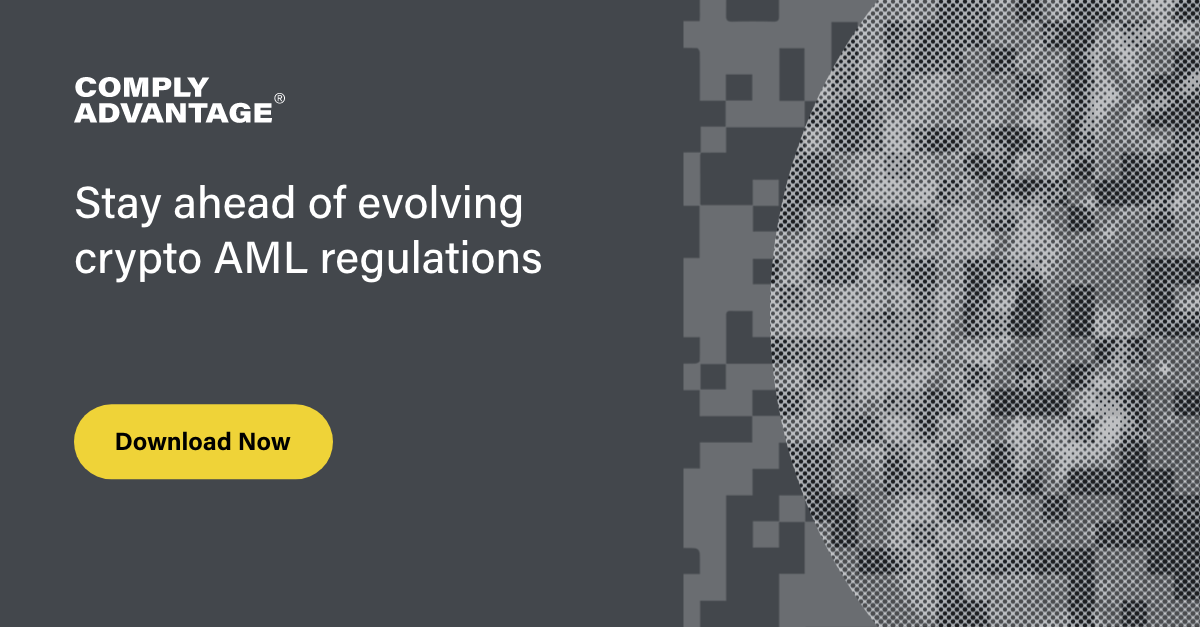 ---
Tweet of the week 🦉🏆
---
Funding 💸
Highlights below of deals since the last post in the fintech space across the UK & Europe.
🇪🇺 Business financial management and aggregation fintech Airbank raised a $20m Series A round led by Molten Ventures and included SpeedInvest and others.
🇪🇺 Rewards platform Bits of Stock raised a $4.4m seed round from Keen Venture Partners and Yellow Accelerator.
🇪🇺 NFT infrastructure platform NFTPort raised a $26m Series A from Atomico and others.
🇪🇺Wealth infrastructure platform Upvest raised a $42m Series B led by Bessemer Ventures.
🇪🇺Crypto-as-a-service startup Pile raised a €2.8m seed round led by Barclays and Anthemis.
🇪🇺International payments platform AMNIS raised a CHF 8.6m Series A from Lansdowne Partners and Spicehause Partners.
🇪🇺Swiss property investment platform Foxstone raised a CHF 10m Series A.
🇪🇺Crypto exchange Young Platform raised a €16m investment round.
🇪🇺Digital portfolio management fintech Lysa raised SEk 350m from SEB Ventures Capital and others.
🇬🇧 Mortgage origination platform Mast Technologies raised £1.2m in a round led by Antler VC.
🇬🇧 Allica Bank raised an additional £55m from British Business Investments, Atalaya Capital Management and Warwick Capital Partners.
🇬🇧 Digital assistant Cleo AI raised $80m from Balderton Capital, LocalGlobe and Sofina Ventures.
🌍 Token-gated commerce startup Floor raised a $8m Series A.
🌍 Middle East BaaS provider Nymcard raised $22.5m.
Challenger Banking 🚀
🇪🇺 German fintech app downloads in 2022 are dominated (6 of top 10) by wealthtech players.
🇪🇺 German neobank Nuri was caught up in the crypto crash when its partner Celsius Network stopped withdrawals.
🇪🇺 Super app Fluid has launched to allow users to go "in and out of the digital world" for free.
🇪🇺 Green-Got partnered with ecolytiq to launch a green banking app.
🇬🇧 Neobroker Freetrade is cutting 15% of staff.
🇬🇧 Revolut launches free USD transfers for its UK business customers. It is also the fastest growing fintech in Spain and is launching in Sri Lanka, Chile, Ecuador, Azerbaijan and Oman.
🇬🇧 Starling Bank has upgraded its Spending Insights tool to better help customers deal with the ongoing cost of living crisis. It is also acquiring a £500m mortgage book from lender Masthaven.
🇬🇧 Atlantic Money, founded by early Robinhood employees, has launched in the UK to compete with Wise with its flat fee FX transfers with no markup.
🇬🇧Revenue based financing lender Uncapped has acquired competitor Sugar, who focuses on lending to gaming and digital apps.
🇬🇧Ashman Finance has received a restricted banking licence by the FCA and PRA.
🌍 Canadian wealth platform Wealthsimple is cutting 13% of staff.
Digital Assets ₿
🇬🇧 A cryptocurrency called "Scotcoin" is coming to the international market after being listed on the ProBit exchange.
🇬🇧 Crypto.com launches $100m program for DeFi and Web3 projects.  It is also cutting jobs alongside BlockFi.
🌍 Crypto lender Celsius Network suspended withdrawals on Sunday, with its CEL token dropping 70% in an hour. It has reached out to Citigroup to advise on solutions. Binance also paused BTC withdrawals on Monday. Tron's USDD lost its peg.
🌍 Coinbase is cutting 18% of its staff, some 1,000 people. Bucking the trend is Binance, Kraken and OKX who are hiring.
🌍 The SEC is probing marketing of TerraUSD and A US court overruled an appeal by Do Kwon and compels him to comply with SEC investigations into Mirror Protocol.
🌍 Layer 2 bridge HOP distributed over 20m governance tokens to users in an airdrop.
🌍 Circle agreed to buy Cybavo, a digital asset infrastructure platform which will allow Circle to offer crypto infrastructure as a service. It is also launching a Euro coin, backed by Euro reserves.
🌍 Jay Z and Jack Dorsey have partnered to launch a free bitcoin education academy in the Brooklyn public housing project where the former grew up.
🌍 Optimism Foundation reported that most of the stolen OP tokens had been returned.
🌍 Citadel, Virtu, Fidelity and Schwab are partnering to build a crypto exchange.
🌍 American Express has teamed up wit Abra to release the Abra Crypto Card that will give crypto rewards like traditional cashback.
🌍 Ethereum completed a test of its ETH 2.0 upgrade on a testnet which was a major success.
🌍 JP Morgan described the banks DeFi plans at Consensus 2022.
Traditional Banking 🏦
🇪🇺 CaixaBank is partnering with Microsoft on an AI laboratory that will look at building in the metaverse.
🇪🇺 German bank Fidor Bank is looking to test cards with embedded fingerprint authentication for biometric payments using Zwipe.
🇪🇺 Deutsche Bank is installing tacking software on banker's work phones to better track their communications with clients.
🇬🇧 NatWest is launching QR code payments for its PayIt service for businesses to receive faster invoice payments.
🌍Citigroup is set to hire 4,000 tech staff to support their digitalisation efforts.
Fintech Infrastructure 🚧
🇪🇺 Mastercard is launching an open banking focused startup program through its Start Path initiative.
🇬🇧 Modulr have launched real-time euro payments with SEPA Instant.
🇬🇧 MarketFinance will embed its lending products into Funding Options lending marketplace in a new partnership.
🇬🇧 Bud has been selected by Aviva to help its customers make better saving decisions for their pensions.
🇬🇧AISPs no longer have to comply with AML regulations due.
🇬🇧 AWS has launched a fintech accelerator program
Payments 💰
🌍 PayPal has received a BitLicense from the NY Department of Financial Services. It also launched a new offering, PayPal Pay Monthly, giving users a longer period to pay.
Regulatory Corner 🔎
🇬🇧 The FCA is planning a more rigorous process for closing bank branches.  The FCA is also getting more powers with the government's overhaul of the Consumer Credit Act.
🇬🇧 Revolut founder Nikolay Storonsky has gone public with his issues with the FCA over the slow UK banking licence for his firm.
🌍The chair of the  b is asking for a review of financial institutions use of consumer data.
🌍 US Senator Toomey wants to know why the Fed revoked a master account for the FinTech Reserve Trust.
🌍 The US Treasury is once again looking at KYC for unhosted wallets.
🌍 The much anticipated "Responsible Financial Innovation Act" from Senator Lummis has left many in crypto underwhelmed.
---
Longer reads 📜
---
Your feedback is a gift, please give below 🙏
See you next week!