UK & Europe
UK fintech funding fell 56% in 2022 - (20/02)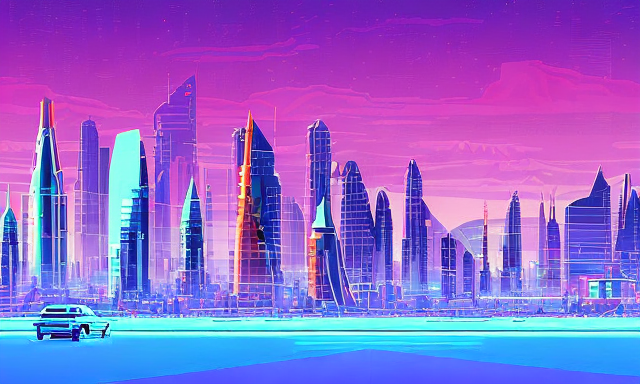 Hello TWIF UK & Europe friends,
Interested in attending fintech happy hours in cities across Europe? Sign up here! If your city is not listed, reach out and let us know.
Please find another week of fintech news, financings and exits below.
---
Sponsored Content 
The future of finance is cashless. And card programmes have been, and continue to be, central to this financial evolution. But building a card programme is complicated.
It's why Marqeta has created Demystifying Cards, covering the history and types of cards, various licences, monetisation, key providers, launch timelines and much much more. It's a great guide to building a modern and competitive card programme. Take a look today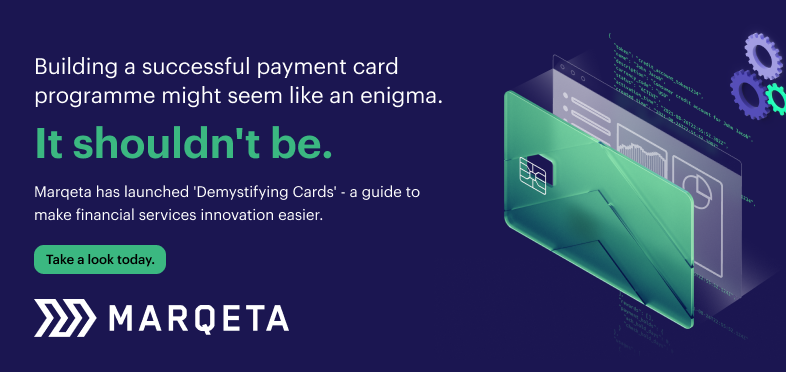 ---
💡
This Week in Fintech is a reader-supported publication.

To receive new posts and support us, consider becoming a free or paid subscriber.

Please also share with your friends and colleagues.
---

If you're an early-stage startup founder raising equity or debt, we may be able to help - come check out our fund, The Fintech Fund or get in touch.
Are you a fintech angel investor? Come join our syndicate.
---
Tweet of the week 🦉🏆
---
Funding 💸
Highlights below of deals since the last post in the fintech space across the UK & Europe.
🇪🇺 Outsourced finance team solution Fuelfinance raised a ¢1m seed round from angels Markus Villig and John Kim.
🇪🇺 BaaS provider Omnio raised a €9m round with it open to another €3m from selected investors.
🇪🇺 Crypto firm Taurus raised a ¢65m Series B led by Credit Suisse and included Deutsche Bank, Pictet and others.
🇪🇺 Insurer wefox raised a $55m Series D.
🇬🇧 Onboarding and verification platform Sikoia raised a $6m seed round led by MassMutual Ventures.
🌍 Indian digital payments provider PhonePe has raised a $100m at a $12bn valuation from Tiger Global and Ribbit Capital.
🌍Deposit marketplace ModernFi raised a $4.5m round led by a16z.
🌍 Payment solution for Australia businesses Shift raised an A$27m Series C led by Sequoia.
🌍 Saudi fintech Halal acquired Paymennt.com, a payment processor for SMBs in UAE.
🌍 Credit scoring and lending solution for Pakistan banks, AdalFi, raised a $7.5m seed round.
Challenger Banking 🚀
🇪🇺 Wirecard boss Marcus Braun rejected the charges connected to the collapse of the company.
🇪🇺 US neobroker Public.com is expanding to Europe.
🇬🇧 Starling Bank is to offer savings for businesses, with a 2.5% interest rate over one year for balances larger than £2,000.
🇬🇧 Monzo has launched a 3% instant access savings account.
Digital Assets ₿
🇪🇺 The founder of insolvent Nuri is looking to launch a new venture under the company's original name "Bitwala".
🇪🇺 The European Parliament updated rules requiring banks to disclose crypto exposure to suggest digital assets have a 1,250% risk weighting.
🇬🇧 The founder of crypto company Ziglu has resigned.
🇬🇧The FCA has joined forces with police to shut down an illegal crypto ATM in Leeds.
🌍 Deposit tokens instead of stablecoins could emerge as the base layer for digital money according to JP Morgan.
🌍 NYDFS is investigating Paxos and has stopped minting BUSD after legal action from the SEC for selling an unregistered security.
🌍 PayPal has paused its stablecoin project after increasing regulatory scrutiny of Paxos.
🌍 Coinbase is headed on a collision course with the SEC after its CEO indicated it would go to court to defend its staking service.
🌍 The UAE is to build a CBDC and domestic card scheme as part of a plan to overhaul its financial infrastructure.
🌍 Singapore's DBS Bank saw a growth of 80% in bitcoin trading volumes on its exchange.
🌍 BUSD token has regained its peg after temporarily falling on news Paxos is to stop minting it. Tether has gained $1bn in market cap as investors switch from BUSD to USDT.
🌍 The Financial Stability Board is to increase its investigation into DeFi and potential impacts on traditional finance.
🌍 Binance, sensing that it is increasingly in the crosshairs of US regulators, said it is prepared to pay penalties for past regulator violations. It reportedly transferred $400m from Binance.US, via Silvergate Bank, to a trading firm managed by founder CZ.
🌍 FTX reportedly sent nearly $8bn of assets from its Bahamas unit to its US entities.
🌍 The Mango Markets scammer is seeking to keep his ill gotten gains.
Traditional Banking 🏦
🇪🇺 Index group Deutsche Borse has selected Google Cloud for its new digital asset platform.
🇬🇧 NatWest is buying an 85% stake in workplace pension fintech Cushon for $174m.
🇬🇧Nationwide is to cut 450 jobs.
🌍 Global Payments is selling its gaming subsidiary for $415m.
🌍 Payment giant FIS is planning to spin off its merchant acquiring business Worldpay.
🌍 The head of Goldman's consumer unit Marcus is leaving.
🌍 RBC has acquired the real estate platform of OJO Canada.
🌍 US banks have asked for a delay in implementing the debit routing rule but face the ire of merchants who want it implemented as soon as possible. Banks claim a lack of network availability.
Fintech Infrastructure 🚧
🇪🇺 Solaris finds itself in trouble with German regulator BaFin, facing a "permission proviso", which restricts it from taking on new customers without regulatory approval.
🇬🇧Finastra is mulling over selling its banking business for up to $7bn.
🌍 Payroll API provider Pinwheel is pushing the CFPB to include payroll data in the agency's definition of consumer financial data.
Payments 💰
🇪🇺Nordic payment processor Nets is hiring 50 engineers in a new hub in Finland.
🇬🇧 The UK Government has opened its long awaited BNPL consultation which could see BNPL firms placed under the scope of the FCA and consumers given additional rights to complain.
🇬🇧NewDay, the credit card provider for John Lewis, is to use Checkout.com for payments.
🇬🇧 Neobank Zopa has acquired BNPL provider DivideBuy for $75m.
🌍 Stripe has partnered with Xero to help SMBs get paid faster.
🌍 PayPal CEO Dan Schulman is to step down from PayPal at the end of the year after nine years in charge.
🌍 Australian bank Westpac has created a twist on BNPL by letting its credit card customers pay off their bills in four monthly instalments.
🌍 Apple will look to evaluate customers for its BNPL product based on its history with Apple, for things such as Apple Credit Card applications and other Apple Pay histories.
🌍 Shopify saw a growth of 40% in offline volume as shoppers returned to in-store. It also saw a 21% increase in demand for Shopify Capital. Growth in its e-commerce volumes slowed.
---
Longer reads 📜
---
👍 👎 Have feedback for us? Let us know!

See you next week!