UK & Europe
Fintech in the Baltics is booming - (13/02)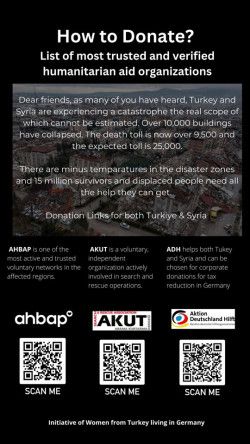 Hello TWIF UK & Europe friends,
The Baltics reported nearly a 4x increase in fintech investment in 2022, anchored by three $100m deals, demonstrating increasing development and maturity of the ecosystem.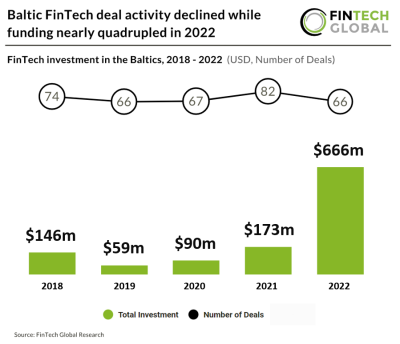 Also if you were not aware, there was a massive earthquake in Turkey and Syria, with the current deathtoll standing at over 22,000. If you feel inclined, please donate using one of the QR codes in the heading image or via the Red Cross.
Please find another week of fintech news, financings and exits below.
---
💡
This Week in Fintech is a reader-supported publication.

To receive new posts and support us, consider becoming a free or paid subscriber.

Please also share with your friends and colleagues.
---

If you're an early-stage startup founder raising equity or debt, we may be able to help - come check out our fund, The Fintech Fund or get in touch.
Are you a fintech angel investor? Come join our syndicate.
---
Sponsored Content 
Rollee is an API that provides lenders, banks, and insurance with easy and secure access to standardized income data. Improve onboarding, reduce risks, and automate manual processes with better visibility into your customers' earnings, activity, profile, and more.
Request a demo HERE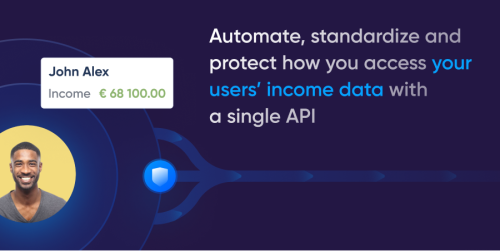 ---
Tweet of the week 🦉🏆
---
Funding 💸
Highlights below of deals since the last post in the fintech space across the UK & Europe.
🇪🇺B2B payments management fintech Snab raised a €1.1m pre-seed round from YC, 4Founders Capital and Glenfarne Group.
🇪🇺 B2B payments fintech Mazepay raised €4m from Outward VC, Hambro Perks and Scale Capital.
🇪🇺Private markets platform Moonfare raised a $15m Series C led by Insight Partners.
🇪🇺Revenue management fintech Growblocks raised a $6m seed round from Headline, Project A and angels.
🇪🇺 Customer onboarding fintech Uniify raised a €3m round from investors.
🇪🇺 Nordic neobank Lunar raised €35m from existing investors.
🇪🇺 Digital pension provider Degura raised a €2.2m seed round from Btov Partners.
🇪🇺 Dutch hospitality payments app Orderli raised a €875k seed round from YC, Graduate Entrepreneur and Coco's Outback.
🇬🇧 Social impact fintech Salad Money secured a £40m debt facility.
🇬🇧The Bank of London raised a $40m Series C extension.
🇬🇧 Lending infrastructure provider Kennek raised a $4.5m pre-seed round led by Dutch Founders Fund and included ffVC and Plug and Play.
🇬🇧 Digital assets security solution Coincover raised a $30m round from Foundation Capital and CMT Digital Ventures.
🇬🇧 Agrifintech SatSure raised a $14.5m Series A from ICICI Bank, HDFC, Artha India Ventures, Anicut Capital and angels.
Challenger Banking 🚀
🇬🇧Agriculture bank Oxbury has broken even two years after launching. It has already committed to lending £850m and targets £1bn by next year.
🇬🇧Digital wealth manager Exo Investing is to shut down in the wake of its cancelled acquisition by Abrdn.
🇬🇧 Starling Bank investor Jupiter Asset Management has sold its stake in the neobank.
🇬🇧 Monzo is pressing ahead with its US expansion plans by searching for a new US CEO.
🇬🇧 Tide has completed its acquisition of credit marketplace Funding Options after receiving the green light from the FCA and has created a new division, Tide Partner Credit Services for the venture.
🇬🇧 Atlantic Money has successfully rolled out its services across Europe.
🇬🇧 Saving and investment app Plum has expanded its trading platform to offer 3,000 US stocks for UK and Europe customers
🌍 Robinhood has had board approval to purchase the 7% stake that was acquired by SBF.
Digital Assets ₿
🇪🇺Deutsche Bank looks set to expand into the crypto space with an investment or acquisition of Tradias or Deutsche Digital Assets.
🇬🇧The FCA is warning crypto companies about their marketing materials which could not comply with yet to be finalised rules.
🇬🇧 Revolut has soft launched crypto staking for customers in the UK and EEA.  Staking is available on DOT, XTZ, ADA and ETH.
🇬🇧 The UK government is expediting its consultation of a digital pound.
🇬🇧 Crypto infrastructure provider Ramp has received FCA approval for its "off-ramp" product which transfers digital assets back to fiat.
🌍 FTX Group is trying to clawback political donations that were previously made, totalling some $93m.
🌍 UniSwap is seeking votes to approve the deployment of its v3 on the BNB chain, using Wormhole as the bridge provider.  a16z, a large holder of $UNI token, is not in favour due to the use of Wormhole as the bridge.
🌍 Distressed crypto firm Digital Currency Group is selling assets run by subsidiary Greyscale at a deep discount.  It also reached an agreement with creditors owned $2.4bn to sell its subsidiary Genesis' trading and lending arms.
🌍 Binance has suspended USD withdrawals and deposits due to a technical issue.
🌍 SAND token has jumped 20% on news of a partnership with the Saudi Arabia Digital Government Authority.
🌍 3AC founder Kyle Davies has refused to comply with a subpoena from a New York Court.
🌍 French fashion house Hermes won a lawsuit over an NFT artist for trademark infringement and misleading consumers over its metaverse fashion brand "Metabirkins".
🌍 Coinbase founder Brian Armstrong said he has heard rumours the SEC is to ban retail investors in staking, chastising the move. The exchange's shares plummeted on concerns it will be in the SEC's crosshairs.
🌍 Kraken has been charged by the SEC for offering and selling unregistered securities via its staking program. It will have to pay a $30m fine. Watching SEC chief Cary Gensler explain staking is a worthwhile watch!
🌍  Tether made a profit of $700m in Q4, which is equivalent to a 1%  return on its ~$68bn in US reserves.
Traditional Banking 🏦
🇪🇺 BBVA is moving its investment banking platform to AWS.
🇪🇺ING has spun out one of its internal technology projects, Loan Optics, to vc trade, a lending platform. The bank is also potentially falling foul of Australian open banking rules with a system upgrade.
🇬🇧 TSB has partnered with cash machine provider Note Machine to open banking pods as a replacement for local branches.
🇬🇧Virgin Money and TSB came last in a online banking security test initiated by consumer watchdog Which?.
🇬🇧 Chase is incentivising customers with a £100 to sign up to Nutmeg, its recently acquired robo-advisor.
🇬🇧 Banks receiving scam payments from APP fraud will be forced to take stronger measures to stop such transfers.
Fintech Infrastructure 🚧
🇪🇺 Fraud provider Seon has acquired financial crime specialist Complytron.
🇪🇺 Members of European Parliament have given their support to a new identity framework.
🇬🇧The UK is requesting public comment on a framework for digital ID.
🇬🇧Identity orchestration solution Alloy officially launched in the UK .
🌍 Jack Henry is to be the first payment processor to launch with the Fed's real-time payments service in July.
🌍 US Treasury Department has created a committee to oversee the dominance of cloud service providers in the financial sector to ensure operational resilience and bargaining power.
Payments 💰
🇪🇺 Shares in Adyen dropped nearly 15% after the company report results showing an increase in headcount. Its H2 2022 earnings reported a 41% increase in TPV (€422bn), 30% increase in net revenue.
🇬🇧BNPL provider Zilch is to integrate debt advice charity StepChange into its platform, enabling the Zilch team to refer vulnerable customers to the charity.
🇬🇧 UK consumers have increased their use of BNPL solutions by nearly 11% according to Adobe Analytics.
🇬🇧 GoCardless launched Embed, a solution to embed bank payments for one off and recurring bank payments for merchants.
🌍 The wait is nearly over with Apple announcing its BNPL is in beta with employees and will soon be available publicly.
🌍 Intuit has integrated Venmo and PayPal as payment methods to expand payment methods in Quick Books.
🌍 Cash App has added "Savings", allowing users to round up and set savings goals in a separate account within its app. It however is not FDIC insured or paying interest.
🌍 Amex is to use a virtual card solution from Google to increase security of online payments.
🌍 Australian BNPL fintech Openpay has gone into receivership after failing to get funding.
🌍 BNPL provider Affirm is cutting 19% of staff and shutting its crypto division after its quarterly earnings reported slowing growth in GMV (+27% yoy), active consumers (+39% yoy) and revenue (+11% yoy). It also noted it moved away from Cross River Bank and is looking for a new bank partner.
🌍 Standard Chartered and Singaporean fintech Allinpay have partnered to enable QR based instant cross border payments for businesses.
🌍 Apple's Tap to Pay with Square is now live, turning your iOS device into a POS.
---
Longer reads 📜
👍 👎 Have feedback for us? Let us know!‌‌‌‌
See you next week!‌‌