Hello TWIF UK & Europe friends,
Please find another week of fintech news, financings and exits below. If you are reading this but haven't already subscribed, you can click below 🙏
Don't forget to also share with colleagues and friends!
---
Sponsored Content 
Europe's anti-money laundering regulatory frameworks are evolving. Luckily, we've reviewed the proposals in detail and explored their implications for compliance teams operating in the EU. Prepare your firm for the next wave of regulatory change today.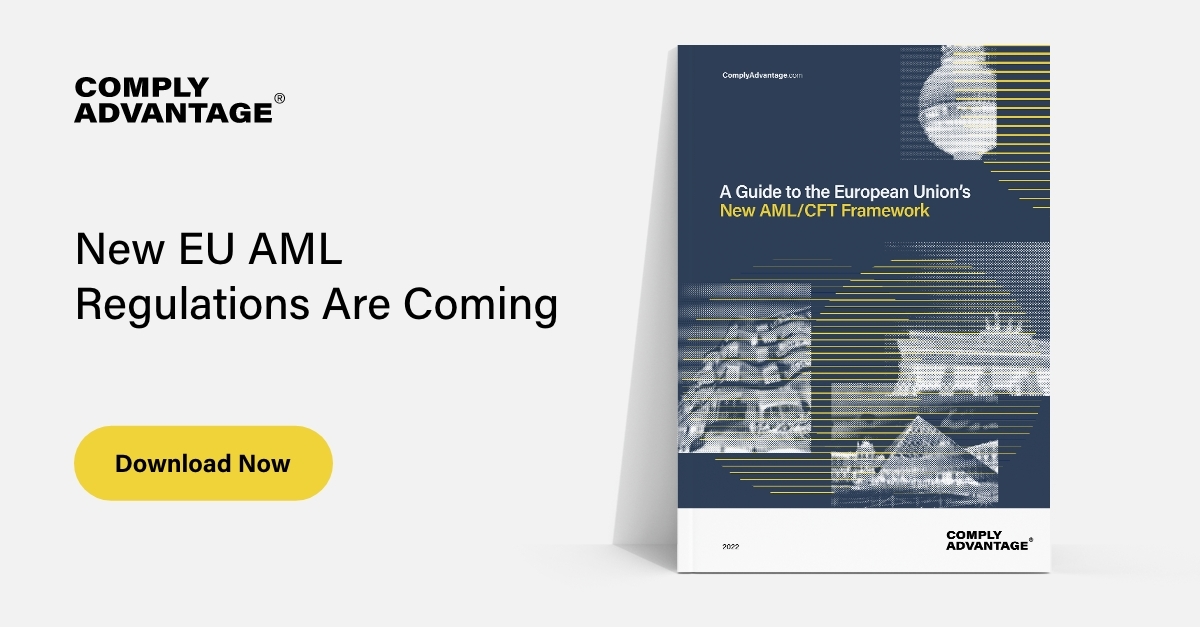 ---
Tweet of the week 🦉🏆
---
Funding 💸
Highlights below of deals since the last post in the fintech space across the UK & Europe.
🇪🇺 BaaS startup BKN301 raised a €15m Series A led by Abalone Group.
🇪🇺 DeFi bridge Silta Finance raised a pre-seed round from Cerulean Ventures.
🇪🇺 Liquor investment platform Spiritory raised a pre-seed round.
🇪🇺Fraud and compliance startup Lucinity raised a $17m Series B led by Keen Venture Partners.
🇪🇺 Crypto trading platform Thalex raised a €7.5m Series A  from Wintermute, QCP Capital, IMC Financial Markets, Flow Traders, Bitfinex and Bitstamp.
🇪🇺Business insurance startup Orus raised a €5m round from Partech Ventures, Portage Ventures and others.
🇬🇧 Agricultural bank Oxbury raised a further £20m.
🇬🇧Electronics subscription startup Raylo raised a €7.5m round from Octopus Ventures, Macquarie Group and Wayra.
🇬🇧Overdraft banking solution Fiinu launched on the AIM with a £53m valuation.
🇬🇧BaaS solution Griffin raised a €15m round from Notion Capital, EQT Ventures and included Plaid co-founder and Column founder William Hockey.
🇬🇧Blockchain startup Blackfridge raised a seed round from Gate Ventures and FunFair Ventures.
🇬🇧Wealth manager Rosecut raised a seed round from InReach Ventures.
🇬🇧 B2B financing fintech Sonovate secured a £165m securitisation deal with BNP Paribas and M&G Investments.
🇬🇧 Insurtech company YuLife raised a $120m Series C led by Dai-ichi Life Insurance.
Challenger Banking 🚀
🇪🇺 Neobank Bunq narrowed losses to €13.4m (from €16m in 2020) and reported deposits of €1.1bn at the end of 2021.  User fee income was €32.7m.
🇪🇺 Irish fintech Money Jar is hiring 100 people over the next two years.
🇪🇺 EToro's SPAC acquisition has fallen through.
🇬🇧 Credit card Yonder has added travel insurance for its members.
🇬🇧 Tide has launched prepaid cards for Indian SMEs.
🇬🇧 Revolut announced Revolut Reader, a POS for businesses who want to take in-person payments. Pricing rumoured to be 0.8% + £0.02.
🇬🇧Savings app Chip is to use Truelayer to streamline the savings experience for its users.
🇬🇧 Savings app Plum is working with Railsr to launch a degradable debit card.
🇬🇧 Revolut will use Stripe for its payment infrastructure in new international markets that the neobank is looking to expand into, which includes Brazil and Mexico.
🇬🇧Starling Bank has launched Bills Manager, a way for SMBs to manage their budgets.
Digital Assets ₿
🇪🇺 Coinbase is expanding across Europe to Switzerland as well as France, Italy, Spain and Netherlands.
🌍 The Lido community voted against scaling back its staking dominance of Ethereum 2.0.
🌍 BlockFi announced they secured a $400m credit line and an option to be acquired for up to $240m by FTX.
🌍 Meta is officially closing its digital wallet business, Novi.
🌍 Crypto lender Nexo has signed a term sheet to acquired the troubled Singapore firm Vauld.
🌍 Compound Finance released its v3 code, Comet, as it looks to go multi-chain.
Traditional Banking 🏦
🇬🇧 Lloyds Bank is hiring for a head of data ethics.
Fintech Infrastructure 🚧
🇪🇺 Mambu is partnering with Visa to use its debit processing capabilities which will enable Mambu to offer end to end card issuing processes.
🇬🇧 Finastra have launched an embedded lending solution for consumers when purchasing higher value items.
🇬🇧 Virgin Money have praised debt management software provider Flexys for helping it delivery the government's loan schemes.
🇬🇧 The UK has taken the top spot for open banking adoption in Europe according to Yapily.
Payments 💰
🇪🇺 Worldline bought a 80% stake in Eurobank's Merchant Acquiring business in Greece.
🇪🇺 Ecommerce payments provider Paytrail and Mastercard's open banking platform Aiia are enabling 1m open banking payments each month.
🇬🇧 BNPL provider Payl8r is calling for open banking to be required for credit assessment to ensure safer lending.
🇬🇧 Card issuer and processor Paysafe is integrating Mastercard Send into its platform.
🇬🇧 A third of UK shoppers have not completed an ecommerce transaction due to new SCA rules.
🌍 One-click checkout provider Bolt has settled its suit with one of its largest customers, Authentic Brands Group, with ABG receiving an equity stake in Bolt.
🌍 India is making its UPI and Aadhaar identity service available to other countries via API.
🌍 The FSB published its recommended KPIs to monitor progress of its goal of improving cross-border payments.
Regulatory Corner 🔎
🇪🇺 Plaid published its comments to the the review of PSD2 that the European Commission is calling for, highlighting the challenges for TPPs.
---
Sponsored Content 
We're the tooling for today's trading communities. Rules Engine lets you find undervalued stocks and get notified when the time is right to buy. Easily create, back test and execute strategies in spoken English for stocks and crypto.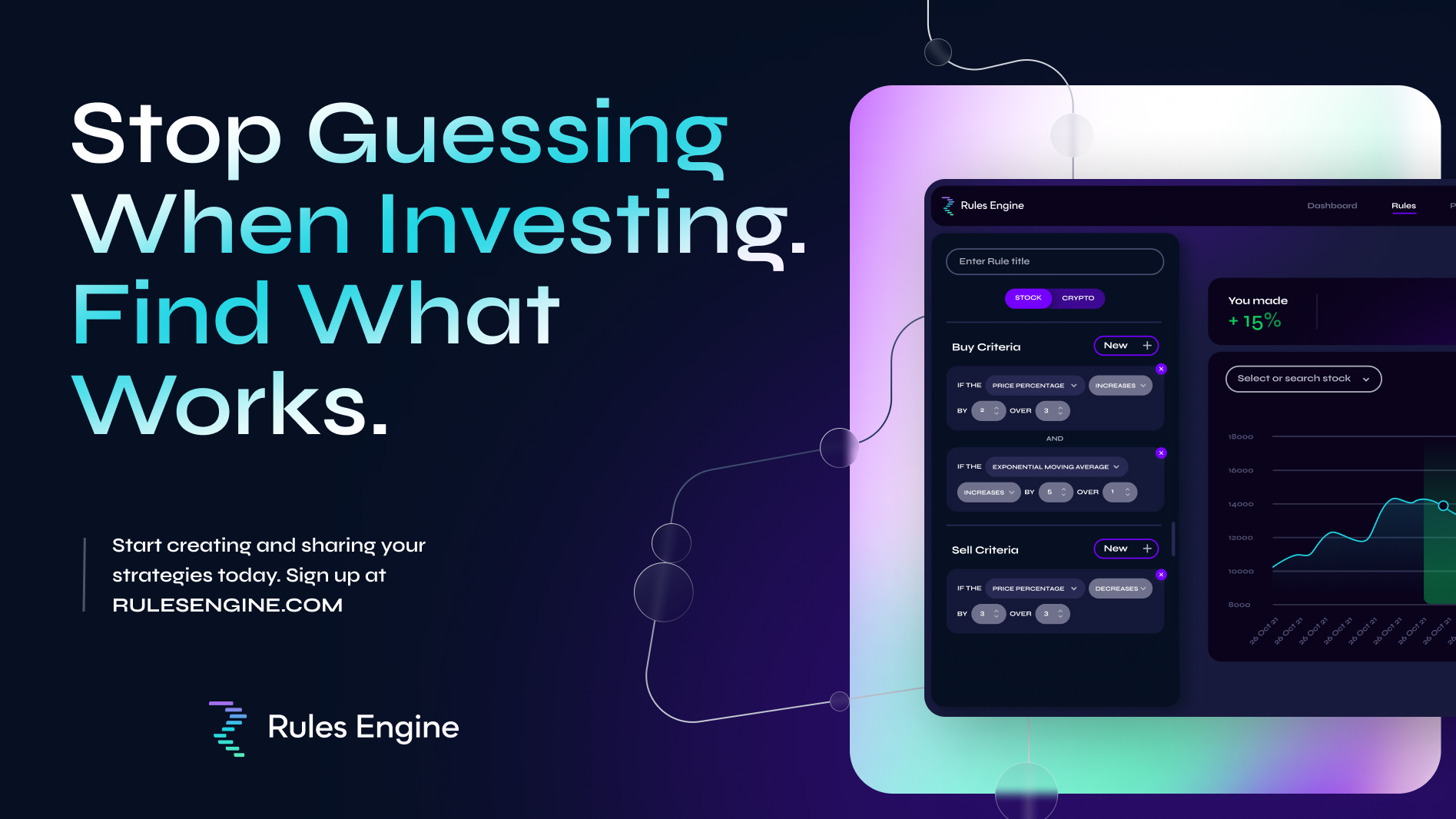 ---
Longer reads 📜
---
Your feedback is a gift, please give below 🙏
See you next week!