Hello TWIF UK & Europe friends,
Please find another week of fintech news, financings and exits below. If you are reading this but haven't already subscribed, you can click below 🙏
Don't forget to also share with colleagues and friends!
---
Sponsored Content 
AML compliance may sound complicated, but a lot of it boils down to knowing users are who they say they are so you can sort the good users from those looking to commit financial crimes. Persona's got you covered on that front. We're offering This Week in Fintech readers 500 free government ID + selfie verifications and Persona watchlist reports each month to help you meet KYC/AML requirements and fight fraud without having to worry about your bottom line.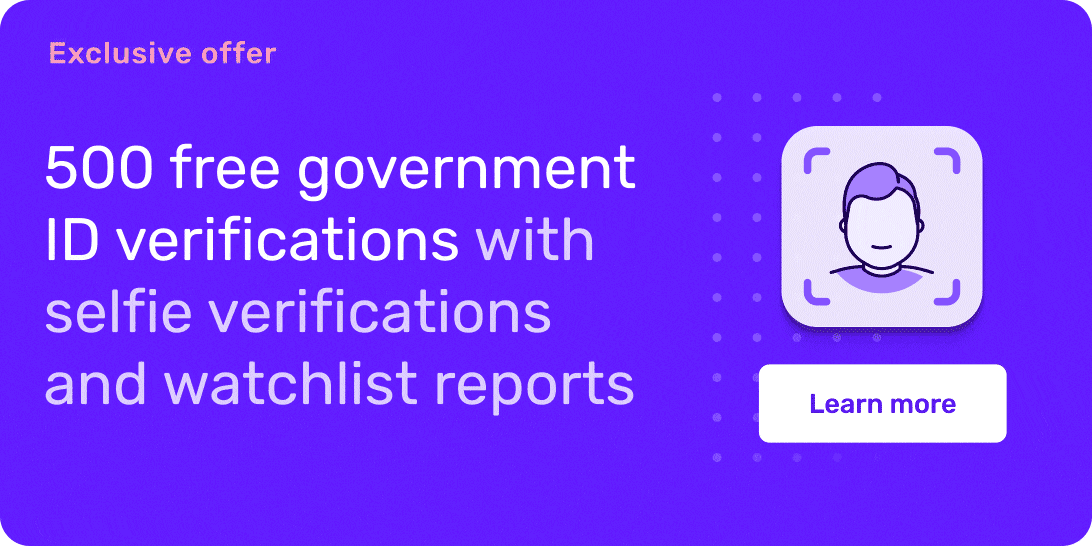 ---
Tweet of the week 🦉🏆
---
Funding 💸
Highlights below of deals since the last post in the fintech space across the UK & Europe.
🇪🇺 Web3 wallet and NFT solution Venly raised a €21m Series A led by Courtside Ventures.
🇪🇺 BNPL provider Scalapay raises $27m from Poste Italiane.
🇪🇺 Crypto infrastructure fintech Januar raised a €6m seed round led by Element Ventures.
🇪🇺 Insurtech Alan raised €183m at a €2.7bn valuation.
🇪🇺 Payment operations  startup BridgerPay raised a $6m seed round.
🇪🇺 French decarbonising fintech Keewe raised a €1.25m seed round from angel investors.
🇬🇧 Crypto payments fintech Cheq raised a $2m pre-seed round from Connect Ventures and also angel investors formerly from Monzo and Revolut.
🇬🇧 Data-driven mortgage fintech MQube raised a £9m Series A from M&G Investments, Citi and Barclays.
🇬🇧 Digital finance AI platform Abaka raised a $5m Series A from, Thames Trust and Lingfeung Capital.
Challenger Banking 🚀
🇪🇺 Neobank Bunq has taken over Belgian fintech Tricount and also entered Ireland.
🇬🇧 Revolut has increased the interest rate on savings for its metal card holders, who pay £12.99 per month, to 1%. Other savings customers also saw a bump.
🇬🇧 Fractional investing platform Investables is gearing up for its UK launch.
🇬🇧 British retailer John Lewis is partnering with consumer credit business NewDay to relaunch its Partnerships Card.
Digital Assets ₿
🇪🇺 The Vatican is to enter the metaverse by partnering with Sensorium.
🇪🇺 Belgium forced crypto exchanges and custody wallet providers to mandatory register or face fines and business stoppages.
🌍  Crypto.com is reducing their crypto rewards program and putting a cap on how much you can earn.
🌍  Solana faced a seven hour outage last weekend but was successfully restarted.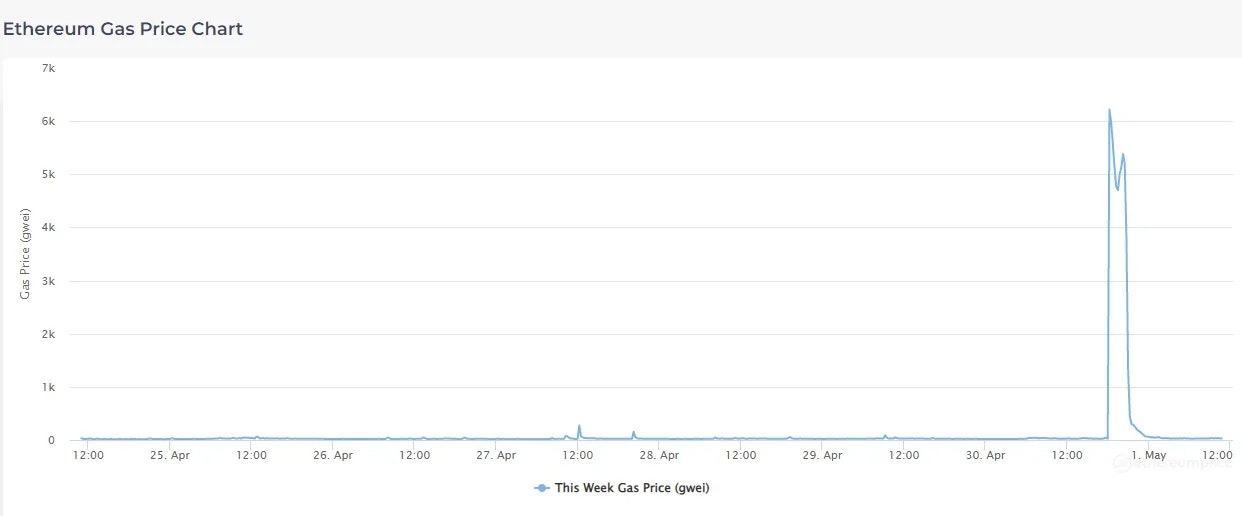 🌍  Bored Ape Yacht Club creator Yuga Labs jammed up the Ethereum mainnet with the launch of its Otherside metaverse which caused gas fees to spike. This didn't have to be the case according to Syndicate Dao's Will Papper. Yuga Labs subsequently refunded gas fees for those that failed to mint an "Otherdeed".
🌍 Trading firm Jane Street borrowed $25m in USDC using defi marketplace Clearpool.
🌍 Binance is committing capital to Elon Musk's purchase of Twitter.  The exchange is now also registered as a digital asset service provider in France.
Fintech Infrastructure 🚧
🇪🇺 Citi has launched a SEPA instant payments product to allow its clients to pay and receive money in real-time across Europe.
🇬🇧 There was a 41% increase in current account switching in Q1 2022 compared to the same period last year with Santander, Nationwide and Starling Bank the biggest winners
🌍 The Fed has started onboarding the first pilot participants for FedNow, with 120 companies taking part and includes Square.
🌍 Payments platform Nium is seeking to make an acquisition in Europe to expand its coverage.
🌍 Stripe launched Financial Connections, a Plaid competitor, setting off accusations of dishonestly between the two companies, which have since been retracted.
Payments 💰
🇬🇧 Klarna will soon be reporting UK users BNPL use to credit bureaus Experian and Trans Union.
🇬🇧 BNPL provider Zilch joined the Financial Technology Association ahead of its US launch.
🌍 Block announced that 13,000 merchants adopted and processed BNPL sales in Q1 2022 after its acquisition of Afterpay.  In-person BNPL is also coming soon, Block Head Jack Dorsey said.
Regulatory Corner 🔎
🇪🇺 The European Commission has charged Apple with abusing its dominant position for mobile wallets on iOS devices by restricting access to the NFC chip.
🌍 The SEC has expands the size of its crypto and cyber enforcement division from 30 to 50.
---
Sponsored Content 
Identity verification is trickier than ever — SSNs are leaked all the time, government IDs and other documents are easily Photoshopped, and deepfakes even make it easy to "take" someone's face. It may be tempting to ask users for a ton of info during onboarding to better identify fraudsters, but the more friction you add, the less likely users are to convert. We've learned a lot helping companies like Square, BlockFi, and Brex find the perfect balance between risk management and conversion optimization, and now we're sharing our learnings with you.
---
Longer reads 📜
---
Your feedback is a gift, please give below 🙏
See you next week!