Hello TWIF UK & Europe friends,
TWIF UK & Europe is back after a short, but very hot, summer break.
Please find another week of fintech news, financings and exits below. If you are reading this but haven't already subscribed, you can click below 🙏
Don't forget to also share with colleagues and friends!
---
Sponsored Content 
Want to be a This Week in Fintech - UK & Europe sponsor? Reach out to me at michael@thisweekinfintech.com, find me on Twitter and see our sponsorship information here.
---
Tweet of the week 🦉🏆
---
Funding 💸
Highlights below of deals since the last post in the fintech space across the UK & Europe.
🇪🇺 Private markets investment platform Bunch raised a €7.3m seed round led by Cherry Ventures.
🇪🇺 Investment firm Portage is looking to raise a $1bn fund for late stage fintech.
🇪🇺 Institutional lending network CLST raised a $5.3m seed round led by The Spartan Group and included Luno Expeditions, Kraken Ventures and Coinbase Ventures.
🇪🇺Debt collector FOMA raised a seed round.
🇪🇺Emerging markets payments fintech Bizao raised a €8m Series A led by Seedstars Africa Ventures, AfricInvest and Adelie.
🇪🇺Neobroker Shares raised a $40m Series B from Valar Ventures.
🇪🇺B2B forecasting fintech Trezy  raised a €1m seed round from angel investors.
🇪🇺Automated tax fintech Fonoa raised a $60m Series B from Index Ventures, Coatue, Dawn Capital, OMERS Ventures, Moving Capital and FJ Labs.
🇬🇧 Insurtech Gateway closed its Seed Fund II as it looks to back another 20 startups from pre-seed to Series A.
🇬🇧Challenger pension provider Penfold raised a £7m Series A.
🇬🇧HR fintech Ben raised a $16m Series A led by Atomico.
🇬🇧Neobroker Shares raised a $40m Series B led by Valar Ventures.
🇬🇧 E-commerce communication infrastructure provider Charles raised a $20m Series A from Accel, HV Capital and Salesforce Ventures.
🇬🇧 Crypto custody firm Copper has raised a new round from investors which include Barclays.
🇬🇧Sweatcoin raised $13m in a private token sale.
🌍 Challenger credit card X1 raised a $25m Series B.
🌍 Challenger credit card for first time borrowers TomoCredit raised a $22m Series B.
🌍 Blockchain startup Aptos raised a $150m round led by FTX Ventures and Jump Crypto.
🌍 Crypto social media monitoring service Coinfeeds raised a $2m seed round from investors including FTX and Coinbase.
🌍 Crypto investor Variant raised two new funds totalling $450m.
🌍 Investment firm Portage is looking to raise a $1bn fund for late stage fintech.
🌍 US neobank Grasshopper raised a $30.4m round.
🌍 Global Payments is acquiring rival EVO Payments for $4bn in cash.
Challenger Banking 🚀
🇪🇺 Property lender Estateguru says its AUM has reached £268m and it has helped finance another 439 projects in Q2.
🇪🇺 Danish fintech Ageras has acquired neobank Kontist.
🇬🇧 Atom Bank reported that it expects to make its first operating profit for a full year due to a 200% rise in revenue.
🇬🇧 Starling Bank has withdrawn its application for an EU licence from Ireland and is instead focusing on growing its BaaS offering, Starling Engine. It also turned a £32m profit for its last financial year, the first full year with profits.
🇬🇧 Revolut partnered with YouTubers the Sidemen for two unique cards with unique perks. The company also lost their UK chief risk officer Victoria Stubbs.
🇬🇧PFM app Emma has launched Emma Invest, a commission-free stock trading feature, to its 1m UK customers.
🇬🇧Savings app Chip is officially launching alternative asset investing by partnering with Koia.
🇬🇧 Paragon Bank has reached £10bn in customer savings deposits across its 250,000 customers.
🇬🇧 Freetrade has postponed its plan to lend out customers securities to generate revenue.
🇬🇧 British SME neobank Redwood has achieve profitability for a full year, less than five years after launching.
🇬🇧 SME bank Recognise Bank appointed former Credit Suisse, JPMorgan and Goldman Sachs banker Jean Murphy as its CEO.
🌍 Varo Bank is cutting its headcount by 75.
🌍 Jack Ma is to give up control of Ant Group due to regulatory pressure.
🌍 Uber announced a new Uber Pro debit card and checking account through a partnership with Branch, Marqeta and Mastercard to help drivers save on gas and fees.
🌍 Robinhood's crypto unit has been hit with a $30m fine from the NY State Department of Financial Services for AML violations. The company is also cutting 23% of staff.
Digital Assets ₿
🇪🇺 Coinbase received approval in Italy to operate as a crypto assets service provider. A former PM at the exchange was arrested in connection with an insider trading scheme with the exchange itself hitting out at the SEC for insisting some assets involved were securities and the SEC launching an investigation into the exchange.
🇪🇺 Binance was fined €3.3m by the Dutch central bank for operating in the country without registering.
🇪🇺 Swiss digital asset manager Forteus has received an investment from tradfi asset manager Schroders.
🇬🇧 Stablecoins are to be brought under regulatory scope under the Financial Services and Markets Bill and any issuer of stablecoins for payment must get a licence from the FCA.
🇬🇧 Plaid and Gemini have partnered to allow customers in the UK to buy crypto through their bank accounts.
🇬🇧 Crypto brokerage Zodia Markets, a Standard Chartered-backed business, secured FCA registration
🌍 Ethereum announced that its much awaited merge to a PoW blockchain would happen on September 19th. It is to complete a final testnet merge in early August.
🌍 Rating agency S&P has hired a chief DeFi officer and a head of DeFi transformation.
🌍 Crypto lender Genesis is reported to be on the hook for a $2.36bn loan to now collapsed crypto hedge fund Three Arrows Capital, making up a large portion of the $3.5bn the hedge fund owes creditors.
🌍 Crypto exchange Gemini continues to make layoffs, this time cutting 7% of its staff.  It also received a Virtual Asset Service Provider registration in Ireland.
🌍 NEAR protocol is to be supported by digital asset company BitGo, allowing NEAR tokens to be custodied and staked via wallets on BitGo.
🌍 Bankrupt lender Voyager Digital has called FTX's proposal of liquidity a "low-ball bid dressed up as a white knight rescue". It has also been in the crosshairs of regulators over previous statements about deposit insurance.
🌍 Exchange Kraken is under investigation by the US Treasury Department for serving Iranian users.
🌍 Beleaguered Asian crypto lender Babel Finance apparently suffered losses due to proprietary trading with customer funds.
🌍 The SEC has charged 11 people that were part of a $300m crypto ponzi scheme Forsage.io.
🌍 Cross-chain bridge Nomad was hacked with the loss totalling nearly $200m.
🌍 Thousands of Solana wallets were drained in an attack through mobile wallet Slope.
🌍 BlackRock is to provide its institutional investors access to crypto trading through its Aladdin platform with a partnership with Coinbase.
Traditional Banking 🏦
🇪🇺 Santander's investment banking arm is becoming a customer of SAP to expand the digitisation of their transaction banking services.
🇪🇺 BBVA is automating the management of environmental data related to its buildings.
🇪🇺 ING is trialling a carbon footprint tracking app from Cogo.
🇬🇧Large UK banks including Lloyds, Santander, Barclays, and TSB are urging tech platforms to reimburse victims of online fraud that their platforms help facilitate.
🇬🇧 HSBC is to stop collecting customer's gender data in order to be more inclusive.
🇬🇧 Nationwide has invested in Kettle Homes, a rent-to-own startup for first-time buyers.
🇬🇧 Lloyds announced it is shutting another 66 branches in the coming months
🇬🇧 Virgin Money is launching a BNPL card called Slyce to help customers spread payments over £30 across three, six, nine or twelve month plans, with three and six months being fee-free.
🇬🇧 The Co-operative Bank is to move its treasury operations into the cloud with help from Microsoft's Azure platform.
🇬🇧Metro Bank has been the largest beneficiary of payouts from the British Business Bank for failed loans during Covid, receiving £122m of the £420m in total paid to all lenders to cover failed loans.  Its default rate was around 8%.
🌍 Bank of America has been fined $225m for unlawfully freezing accounts during the pandemic.
🌍 JP Morgan is looking to build an end to end travel business after acquiring a booking system, restaurant review company and a luxury travel agent.
Fintech Infrastructure 🚧
🇪🇺 Solarisbank has been renamed to Solaris.
🇪🇺 Payments firm Nexi has partnered with Microsoft to help innovate payments infrastructure in Europe.
🇬🇧 Plaid is launching its own Variable Recurring Payments (VRP) solution to help capture some of the £1.5bn in savings it expects UK businesses to reap from reduced payment processing fees. GoCardless also launched its VRP offering named Instant Bank Pay. Both launched ahead of the CMA VRP deadline of 31st July implementation for the banks under its purview.
🇬🇧 Cloud banking provider Temenos has expanded their partnership with Wipro to support the acceleration of banks modernisation efforts in the UK, US and Australia.
🇬🇧 Yapily signed one-click checkout provider Volume as the first customer for its VRP product.
🌍 Marqeta has been named the payment processor of choice for a new transit programme in Australia.
🌍 Google Cloud and the Monetary Authority of Singapore have launched a program to expand climate fintech in Asia.
🌍 Equifax provided inaccurate credit scores for millions of Americans over three weeks due to a "coding issue".
Payments 💰
🇬🇧 SumUp has launched Magic Pay, a QR based payment system for the hospitality sector to facilitate group bill paying.
🇬🇧 The UK has been crowned card fraud capital of Europe according to data from the ECB for number of victims and total losses.
🌍 Instagram has added the ability to use payments in its chat function, allowing users to pay small businesses.
🌍 Google Wallet is back (again) to hold loyalty cards and the NFC card interface and will eventually expand to non-financial services such as student IDs, COVID cards and digital drivers licences.
🌍 The central banks of Indonesia, Malaysia, Philippines, Singapore and Thailand are linking together their QR code payment systems to allow users from each country to easily pay for goods and services throughout the Southeast Asian region.
🌍 YouTube is partnering with Shopify to better integrate products into videos to enable more seamless buying.
🌍 Instacart has partnered with Chase to launch an Instacart Mastercard that gives  cashback on groceries and everyday purchases with no caps.
🌍 PayPal reported its results which included announcing active accounts topped 429m (35m merchant accounts) with payments volume up 13% and Venmo hitting 90m accounts.  Its BNPL volumes increased by 226% yoy.
Regulatory Corner 🔎
🇬🇧 The CMA has ordered Monzo to comply with its rules about sending departing customers their historic transactions.
🇬🇧 The FCA is to roll out the Consumer Duty, a set of policies for banks and FI's to improve consumer protection. It is also hiring for 100 new roles in Leeds.
🌍 Apple faces an antitrust lawsuit in the US over its Apple Pay wallet.
🌍 The CFPB is seeking to increase requirements on banks to pay bank customers who get scammed when using Zelle. The Bureau is also looking into the impact of big tech companies becoming lenders on the back of Apple's BNPL entry.
🌍 Senator Durbin is seeking to bring legislation requiring credit cards to have an unaffiliated network for routing transactions, in a bid to bring more competition to the card networks.
---
Sponsored Content 
We're the tooling for today's trading communities. Rules Engine lets you find undervalued stocks and get notified when the time is right to buy. Easily create, back test and execute strategies in spoken English for stocks and crypto.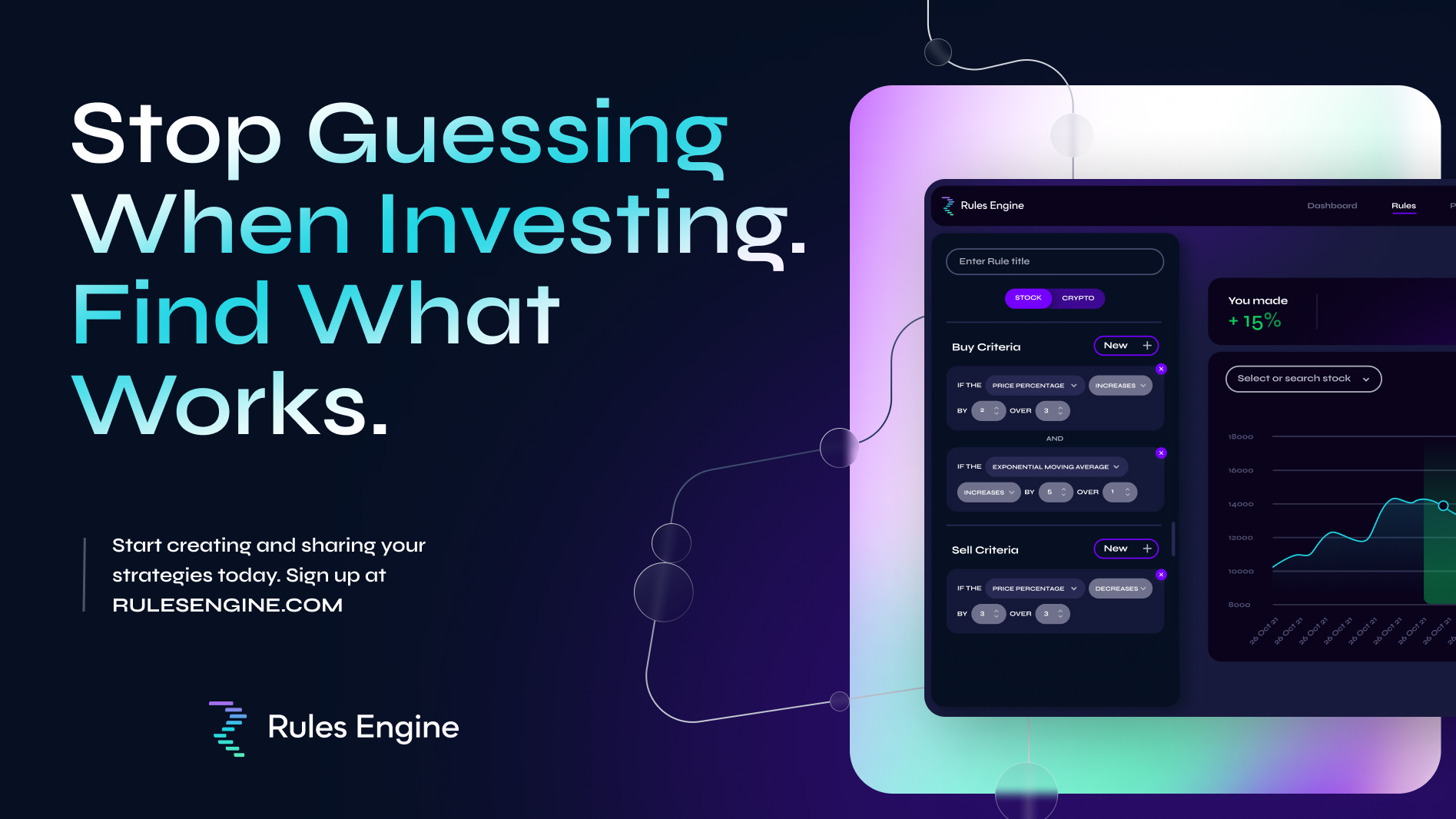 ---
Longer reads 📜
---
Your feedback is a gift, please give below 🙏
See you next week!