UK & Europe
TWIF UK & Europe (07/11) - Two European countries hit record fintech investment in 2022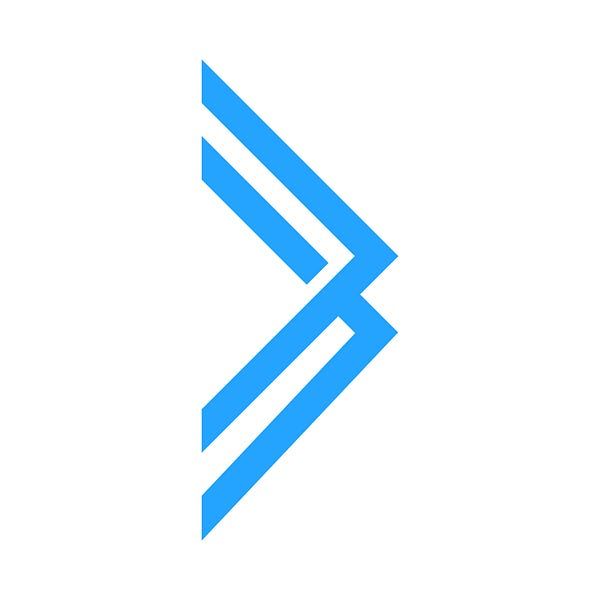 Hello TWIF UK & Europe friends,
Switzerland and Portugal's fintech ecosystems have hit record high investment already in 2022.
Portugal's fintech sector surpassed €1bn in investment in 2022, the first time. Fundraising was dominated by blockchain and crypto companies. In Switzerland, fintech investment is projected to surpass $1.1bn.
Please find another week of fintech news, financings and exits below.
---
This Week in Fintech is a reader-supported publication.
To receive new posts and support us, consider becoming a free or paid subscriber.
Please also share with your friends and colleagues.
---

If you're an early-stage startup founder raising equity or debt, we may be able to help - come check out our fund, The Fintech Fund or get in touch.
Are you a fintech angel investor? Come join our syndicate.
---
Sponsored Content 
Want to be a This Week in Fintech - UK & Europe sponsor? Reach out to me at michael@thisweekinfintech.com and see our sponsorship information here.
---
🗞️ News to share?
Have any UK/European fintech news/tips? Hit me up michael@thisweekinfintech.com
---
Tweet of the week 🦉🏆
---
Funding 💸
Highlights below of deals since the last post in the fintech space across the UK & Europe.
🇪🇺 Stripe competitor GetPaid, a payments solution for platforms launched by folks from Checkout, Tink, Microsoft and Google, has launched and raised money from Picus Capital.
🇪🇺Web3 wallet linking provider WalletConnect raised a $12.5m round from Union Square Ventures, Shopify, ConsenSys, Gnosis and 1kx.
🇪🇺 Freelance financial management fintech DeepFin raised a €685k pre-seed round from Superhero Capital.
🇪🇺 Crypto payments fintech ZoidPay raised a $75m round from GEM Digital.
🇪🇺 Web3 payments company Februar raised a €1.5m seed round from Possible Ventures, J12 Ventures, embedded/capital, w3.fund and angels.
🇪🇺 AI trading fintech UniFox raised an undisclosed sum from investors.
🇪🇺 B2B payments platform Fintecture raised a €26m Series A from Target Global, Soc Gen, RTP Global, HEC Ventures, Allianz and others.
🇬🇧 Form3 raised €23m in debt from Goldman Sachs.
🇬🇧 Responsible lender Plend raised a £40m Series B round, with £20m in equity and £20m in debt.
🇬🇧 Regtech Surety raised an undisclosed seed round.
🌍 The Saudi Arabia sovereign wealth fund has launched a $24bn investment fund targeting the Middle East tech sector.
🌍 Cover Genius raised a $70m Series D led by Dawn Capital.
Challenger Banking 🚀
🇪🇺 N26 has restructure its governance from GmbH to AG and then to a SE in the next twelve months.
🇬🇧 Challenger bank Ashman has selected nCino's cloud banking solution for its property finance product.
🇬🇧 Revolut has embedded instant messaging in its app.
🇬🇧 BNPL provider Zilch has hit 3m customers in two years.
🇬🇧 Lender Iwoca has seen nearly 250% in transaction volume in a year on its B2B BNPL platform, with 15% MoM growth.
🇬🇧 Expense management provider Pleo is making 15% of staff redundant, some 150 jobs.
🇬🇧 US neobroker Public announced its global expansion plans and opened up its waitlist.
🌍 Intuit's Credit Karma is pausing hiring due to challenges in revenue generation. Lender Upstart is also laying off 140 employees. Chime is cutting 12% of staff, over 150 workers. Stripe is making 14% layoffs, impacting 1,100 people.
🌍 SoFi reported Q3 earnings that included $5bn in deposits (+86% QoQ), $491m in quarterly revenue and a quarterly loss of $0.09 per share.
Digital Assets ₿
🇪🇺 BPI, a Portuguese bank, is entering the metaverse with a virtual branch that can be visited using Meta's Oculus headset.
🇪🇺 Lemon markets founder Marcel Katenhusen is working on a new fintech, "Stripe for web3" called Februar.
🇪🇺 Gemini launched this week in Lichtenstein, Portugal, Denmark, Sweden, Latvia and Czechia.
🇪🇺 DeFi startup Ultimate has got a wait list of over 500,000 to bring DeFi to the mass market.
🇬🇧 Revolut is offering customers 1% cash back on crypto they spend on everyday purchases, for a limited time.
🇬🇧 Alloy has partnered with Fiat Republic for faster fiat rails for crypto companies.
🇬🇧 Blockchain.com is launching a crypto debit card in partnership with Visa and Marqeta.
🌍 Cash App is integrating its payments infrastructure with the Bitcoin Lightning network
🌍 MakerDao approved the proposal to place $1.6bn in USDC deposits with Coinbase Prime. It will also split into smaller units called "MetaDAOs".
🌍 Stablecoin HUSD has fallen from its $ peg to $0.28 after its creator, crypto exchange Huobi delisted it.
🌍 India will begin its pilot of the wholesale digital rupee in the coming weeks.
🌍 Visa is selling NFTs inspired by World Cup goals as its marketing in the lead up to the FIFA World Cup gets underway.
🌍 Coinbase is supporting Ripple in its case against the SEC regarding XRP being an unlisted security.
🌍 DBS Bank, JPMorgan and SBI Digital Asset Holdings completed a test transaction on Project Guardian, a DeFi protocol for FX and government bond transactions from the Monetary Authority of Singapore.
🌍 Galaxy Digital is reducing its headcount by 20%. Dapper Labs has cut 22% of staff due to the macro environment.
🌍 Crypto exchange Deribit lost $28m in a hot wallet hack.
🌍 US crypto index fund manager Bitwise is expanding into active management.
🌍 Robinhood is to launch a digital wallet as it bits to be the default choice to manage all your money. Its earnings beat expectations ($361m revenues and loss of $0.20 per share) but MAUs were 12.2m vs 13.7m expected and down from a high of nearly 19m last year.
🌍 Meta is to use Arweave to archive creator's digital collectibles.
🌍 Binance CEO is considering to buy a bank to bridge the web2 and web3 gap.
🌍 FTX launched the ability to send crypto to any email or phone number.
Traditional Banking 🏦
🇪🇺 The Bank of Ireland is launching bio-sourced debit and credit cards.
🇪🇺 Solaris CEO is stepping down.
🌍 JP Morgan is launching Story, a payment platform for landlords and tenants to make and manage payments.
Fintech Infrastructure 🚧
🇪🇺 Embedded finance platform Weavr has opened an office in Singapore.
🇬🇧 Thought Machine signed up Philippines bank UnionDigital Bank for its Vault Core solution.
🌍 Federal Reserve Financial Services chief Mark Gould has said that after the launch of FedNow, they are to reorganise its entire financial services into an integrated enterprise payment stack and highlighted the need for "an easy button for customers and an easy button for payments … particularly for the small- and medium-sized financial institutions in this country."
Payments 💰
🇪🇺 The EBA has published its payment fraud taxonomy to help quell the threat of fraud to the European payments system.
🇪🇺Klarna's losses in its Australian business spiralled to $56m last year, 4x what they were in 2020. Klarna is also launching the ability to pay with its App in stores via a QR code.
🇪🇺 The ISO 20022 migration has been postponed until March, to keep it in line with the delayed Eurosystem migration which was previously announced as also being delayed. Canada also delayed its payment systems migration to ISO 20022.
🇪🇺 The Dutch payment system is becoming more electronic and more international with banks losing market share, particularly in retail, according to research. The system overall is efficient with costs lower than the European average.
🇬🇧 The PSR outlined the next phase of its market review of card fees which will be "scheme and processing fees" and "cross-border interchange fees".
🇬🇧 Standard Chartered has launched Payouts-as-a-service to let its business customers in UK, India, Malaysia, Singapore and UAE to embed and automate payments.
🌍 Western Union is partnering with NymCard to enable fintechs to offer international. money transfer through WU's platform.
🌍 Amazon selected Parafin to provide its merchant cash advance service with repayments tied to sales.
🌍 Airwallex has partnered with BNPL provider Atome to distribute instalment options to the former's merchant customers.
🌍 Booking.com processes 40% of its own bookings in-house and delivers a more seamless and frictionless booking experience.
🌍 Apple and PayPal have agreed to start accepting the others payment products within their ecosystems.  Merchants using PayPal and Venmo will be able to utilise Apple's Tap to Pay technology while Apple Pay is being added to PayPal's unbranded checkout flows.
Regulatory Corner 🔎
🌍 The OCC is establishing a financial technology unit to help keep up with the pace of change in financial services.
---
Longer reads 📜
---
Your feedback is a gift, please give below 🙏
See you next week!