UK & Europe
Is it still revenue if your auditor can't verify it? - (06/03)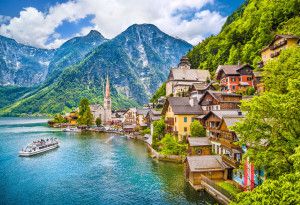 Hello TWIF UK & Europe friends,
The FT reported that Revolut's auditors were "unable to satisfy ourselves as to the completeness" of these revenues, meaning that references to the company's revenues "may be materially misstated".
The concern about the not fully verified £477m of revenues (75% of the 2021 total) come due to design of the fintechs IT systems which highlight a risk of misstated revenues.
Please find another week of fintech news, financings and exits below.
---
Sponsored Content 
Want to be a This Week in Fintech - UK & Europe sponsor? Reach out to me at michael@thisweekinfintech.com and see our sponsorship information here.
---
💡
This Week in Fintech is a reader-supported publication.

To receive new posts and support us, consider becoming a free or paid subscriber.

Please also share with your friends and colleagues.
---
Tweet of the week 🦉🏆
---
Funding 💸
Highlights below of deals since the last post in the fintech space across the UK & Europe.
🇪🇺Education financing firm StudentFinance raised a $32.8m Series A equity round, from Seedcamp, Monzo co-founder Tom Blomfield and others, and accompanied by $8.2m in debt raise from Smart Lenders.
🇪🇺 Financial data solution SESAMm raised a €35m Series B led by Opera Tech Ventures and Elaia.
🇪🇺 Remittances app YMO raised a €3m seed round from Inco Ventures and Breega.
🇪🇺 DEX liquidity solution Mangrove raised a $7.4m Series A.
🇪🇺 Lending platform CAPTIQ raised a round from Hessen Kapital and Sino.
🇪🇺 SMB cashflow management solution Finmap raised a €1m seed round led by SMOK Ventures.
🇬🇧 Consumer fintech Zipzero raised a £1m in seed funding to reward consumers for sharing receipt data. GPS founder Craig Dewar provided the funding.
🇬🇧 Insurtech for autonomous commercial vehicles Flock raised a €35.9m Series B led by Octopus Ventures and included Social Capital, Anthemis, CommerzVentures, Dig Ventures and Foresight Ventures.
🌍 Payment intelligence startup Pagos raised a $34m Series A led b Arbor Ventures.
🌍 Neobank Varo is raising a $50m round led by Warburg Pincus.
🌍 Financial crime provider Quantifind raised a $23m round which included Citi Ventures.
Challenger Banking 🚀
🇪🇺 Germany tax app Taxfix is buying competitor Steuerbot.
🇪🇺 Climate fintech Doconomy acquired financial wellbeing provider Dreams.
🇪🇺 The chief risk officer at N26 quit this week due to personal reasons after being promoted to the position in 2021.
🇬🇧 The Center for Finance, Innovation and Technology (CFIT) has opened a national hub in Leeds.
🇬🇧 Pledge2025, a financial education program backed by The Money Charity and a fintech coalition led by Zopa, has  launched to help support people hit by the cost of living crisis.
🇬🇧 Revolut is launching its neobank in New Zealand. It also turned a profit after in 2021 after a much delayed release of its accounts.  The company made a £26m profit on revenues of £636m but it's auditor BDO flagged £477 of unverified income and flagged concerns.
🇬🇧 The British Business Bank released data showing that alternative lenders held a 51% market share in SME lending, for the third time.
🇬🇧 Wise rebranded from blue to green as it announced it has 16m customers worldwide and has six million active customers moving £100bn per year. Its business platform is used by Google Pay, Monzo and N26.
🇬🇧 Business neobank Tide removed 100% of its emissions last year, claiming to be the first fintech to do so.
🌍 Remittance solution Remitly has ditched its Passbook app, the online bank it started for US immigrants.
🌍 Walmart is partnering with Citi to comment its 10,000 SMB supplier network with lenders.
Digital Assets ₿
🇪🇺 Finoa has received licences for crypto custody, investment brokerage and proprietary business.
🇪🇺France is bringing in stricter rules for crypto companies but will not apply to already registered firms.
🇬🇧 The BoE have said a digital pound is more likely than not.
🇬🇧 Nationwide and HSBC are restricting customers access to crypto.
🌍 Texas regulators look set to scupper Binance.US plans to acquire Voyager Digital, indicating the bankrupt lender should sell crypto assets instead. In contrast, Voyager Digital  received 97% approval from its customers for its restructuring plans of being acquired by Binance.US.
🌍 Coinbase has delisted Binance's BUSD stablecoin after not meeting listing standards.
🌍 Forbes reported that Binance moved $1.8bn of collateral that was supposed to back customers USDC stablecoins to hedge fund Alameda Research.
🌍 Yuga Labs, the parent company of Bored Ape, is to mind a NFT collection on the Bitcoin Ordinals protocol.
🌍 Robinhood is facing an SEC investigation over its crypto listings and custody of digital assets.
🌍 Trading platform LedgerX has dumped Silvergate Bank as its wire transfer provider and is switching to Signature Bank.  Coinbase and Paxos also followed suit. Silvergate is considering the viability of its business amongst the fallout of the FTX saga and its stock plunged 30%.
🌍 Former FTX engineering head Nishad Singh pleaded guilty to six criminal charges.
🌍 Twitter is to use its own Bitcoin reserves to provide liquidity on the Bitcoin Lightning Network. The network announced the first bank on its network, Xapo Bank.
Traditional Banking 🏦
🇪🇺 Banco Sabadell has sold an 80% stake in Paycoment, its payments business, to payment giant Nexi for €280m.
🇪🇺 Sanpaolo has signed an agreement with IBM to upgrade its infrastructure.
🇪🇺 Bank of Ireland is hiring 100 new staff across engineering, cloud, cyber security and data.
🇬🇧Nationwide is to partner with fintech Board to transform its financial planning, alongside help from KPMG.
🌍 Goldman Sachs has revealed that a government investigation into its credit card business has expanded beyond the CFPB to also include other unnamed government bodies. The company is also rumoured to be considering strategic options for its consumer unit.
🌍 Equifax has added utility data to its reporting.
Fintech Infrastructure 🚧
🇪🇺 Embedded investment solution Upvest as secured a major customer in Vivid.
🇪🇺 Beleaguered BaaS provider Solaris signed a new customer, Tell Money.
🇪🇺 Klarna Kosma has signed budgeting app Buddy as a customer.
🇬🇧Truelayer signed debt solution Superfi as a customer for its VRP solution.
🇬🇧 Core banking provider Thought Machine is to hire 125 people , a 20% increase of its workforce, in London.  A new office is coming in Miami.
🇬🇧 The FCA raised concerns about the fate of BaaS provider Railsr and is closely monitoring the situation and its emergency sale talks.
🌍 The BIS has invited industry comments on its proposals to harmonise ISO 20022 messaging for cross border payments.
🌍 Modern Treasury has launched Global ACH, a service that enables users to send cross border payments from the US using local rails (EFT, SEPA, BACS, BECS), being cheaper and faster than SWIFT.
Payments 💰
🇬🇧 Klarna is set to start charing late fees in the UK to curb defaults, adding to consumer woes at a tough time. It also reported a $1bn loss for 2022 but did report a growth in GMV of +22% and a 19% revenue increase. Its credit loss rate notched up by 0.01%.
🌍 Sezzle, the US BNPL provider, reported a profitable Q4, with a 16% increase in income, to $38.3m.
🌍 Stripe has reportedly slashed its $55bn valuation in its upcoming funding round by 10%.
🌍 Visa's attempt to lower the surcharge merchants can impose on consumers when paying by credit card was met with strong pushback. Currently 4%, Visa is attempting to codify a cap of 3% in its rules.
🌍 Block is increasing prices for some Square products, with instant transfers out costing 1.75%, up from 1.5%, and online seller plans from $26 to $29 per month and $72 to $79 for its mid-tier and high-tier. It will also stop refunding processing fees for returns.
---
Longer reads 📜
---
👍 👎 Have feedback for us? Let us know!

See you next week!