UK & Europe
TWIF UK & Europe (05/12) - Time for fintech awards season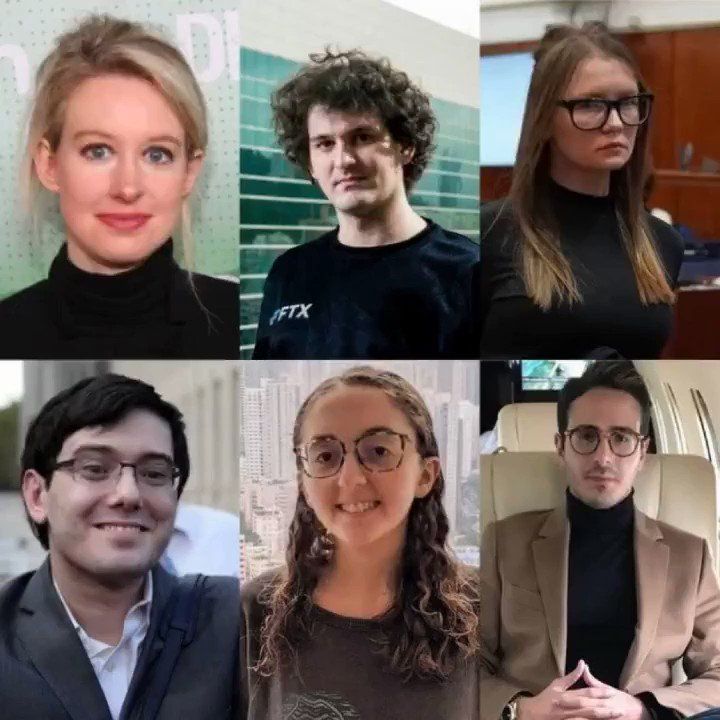 Hello TWIF UK & Europe friends,
Fintech investment in Turkey in 2022 is set to nearly 4x to just shy of $250m according to Fintech Global. A trend is starting to become clear of smaller country's fintech ecosystems still growing strong while those that were previously leading the pack, slow down.
The AltFi Awards 2022 took place this week, check out the winners here and some pictures from Megan Caywood below.
Please find another week of fintech news, financings and exits below.
---
This Week in Fintech is a reader-supported publication.
To receive new posts and support us, consider becoming a free or paid subscriber.
Please also share with your friends and colleagues.
---

If you're an early-stage startup founder raising equity or debt, we may be able to help - come check out our fund, The Fintech Fund or get in touch.
Are you a fintech angel investor? Come join our syndicate.
---
Sponsored Content 
Want to be a This Week in Fintech - UK & Europe sponsor? Reach out to me at michael@thisweekinfintech.com and see our sponsorship information here.
---
🗞️ News to share?
Have any UK/European fintech news/tips? Hit me up michael@thisweekinfintech.com
---
Tweet of the week 🦉🏆
---
Funding 💸
Highlights below of deals since the last post in the fintech space across the UK & Europe.
🇪🇺 Institutional crypto provider Finery Markets raises a $5.5m seed round led by Shima Capital, G1 Ventures and Gumi Cryptos Capital.
🇪🇺 Staking as a service provided Kiln raised a $17.6m Series A from ConsenSys, Alven, SV Angel, LeadBlock partners, GSR, Sparkle Ventures and others.
🇪🇺 Restaurant payment provider Restimo raised a PLN 1.2m seed round from angels.
🇪🇺 Crypto yield protocol Bolide raised a Series A.
🇪🇺 Digital asset market maker Keyrock raised a $72m Series B from Ripple, SIX Fintech Ventures and Middlegame Ventures.
🇪🇺 Wealth management software provider Edge Laboratories received an investment from JP Morgan.
🇪🇺 Wealth management software provider Evooq received an investment from JP Morgan
🇬🇧 TreeCard raises $23m from Valar Ventures, World Fund, EQT, Seedcamp, Episode 1 and angels.
🇬🇧 Virtual card provider Conferma receives investment from Mastercard.
🇬🇧 Car repair BNPL provider Bumper raised a £46.1m Series A which included £26.1m in equity from Revo Capital, Autotech Ventures, InMotion Ventures and £20m debt from Secure Trust bank.
🌍 Neobank Greenwood has raised a $45m round led by Pendulum.
🌍 Workplace compliance company Shield raised a $20m Series B led by Macquarie Capital and included UBS, Mindset Ventures and OurCrowd.
🌍 Canadian cross border payments firm Buckzy raised a $14.5m Series A led by Mistral Venture Partners and Uncorrelated Ventures.
Challenger Banking 🚀
🇬🇧 SME lender Iwoca is partnering with German bank Volksbank Hohenlohe on lending. The UK lender is also integrating its BNPL solution to WooCommerce.
🇬🇧 Neobroker Shares is beta testing crypto trading across Europe
🇬🇧 Neobank Tandem has partnered with Cogo to allow customers to track their carbon footprint.
🇬🇧 Business bank Tide has acquired lending marketplace Funding Options.
🇬🇧 JP Morgan is in talks to acquire neobroker Freetrade.
🌍 Kids debit card provider GoHenry signed a seven year deal with Visa for card issuance in the US, UK and Europe.
Digital Assets ₿
🇪🇺 Coinbase is still pushing into Europe by hiring a new executive away from Solaris. The exchange also stopped support for four tokens, Bitcoin Cash (BCH), Ethereum Classic (ETC), Ripple (XRP) and Stellar (XLM) due to low usage.
🇪🇺 French and Luxembourg central banks completed a CBDC experiment which saw a €100m digital native bond settle.
🇪🇺 Payment experts at the ECB have dismissed bitcoin as a marketing scam.
🇪🇺 Lawmakers in Europe are planning a draft bill that expand the reporting obligations for crypto providers serving European clients and could apply to stablecoins, derivatives and NFTs.
🇪🇺 Nexo and Gemini have been approved as crypto service providers in Italy and can now operate there.
🇬🇧 The UK approved amendment to the Economic Crime and Corporate Transparency Bill that makes it easier for lawmakers to seize crypto that is connected to terrorists.
🇬🇧 Broker TP Icap secured FCA approval to launch a wholesale marketplace for spot trading crypto assets.
🇬🇧 Binance and Coinbase have been forced by the High Court to share customer information in relation to a $10m fraud case.
🌍 Funds stolen from FTX are being moved according to Chainalysis. The bankrupt exchange's links to regulated Moonstone Bank, formerly Farmington State Bank, is also being investigated. FTX assets in Turkey have been seized.
🌍 Ethereum developers are moving towards adding a scaling proposal, EIP-4844, to the mainnet next year.
🌍 Digital Currency Group founder confirmed that the group owes $575m to Genesis Global Capital, a subsidiary whose lending business is facing difficulty. Genesis is accused of securities law violations by the Alabama Securities Commission.
🌍 Aave has temporarily suspended lending in 17 Ethereum-based tokens to protect itself.
🌍 BlockFi has officially filed for bankruptcy after FTX, it's supposed saviour and acquirer, also did the same. It is also suing FTX founder for his Robinhood shares he pledged as collateral for a loan.
🌍 Crypto exchange Kraken has settled its Iran sanctions case with the US Treasury and paid $360,000 and has to invest $100,000 in sanctions controls. It is also laying off a third of its workers, some 1,100 people.
🌍 Solana based DeFi exchange Serum is no longer, having been another victim of the FTX fallout.
🌍 Uniswap has launched its NFT aggregator after it acquired NFT platform Genie last year.
🌍 Telegram is planning to build a crypto wallet and a decentralised exchange.
🌍 Stripe and Zerohash partner for crypto payments.
Traditional Banking 🏦
🇬🇧HSBC is to close 114 bank branches in the UK next year.
🇬🇧 Barclays was fined £8.4m by the PSR for breaking its Interchange Fee Regulation of not providing retailers the full information about the cost of its card services.
🌍 US banks that own Zelle are working on a framework to ensure that customers that are duped into sending money to fraudsters are reimbursed.
Fintech Infrastructure 🚧
🇪🇺 Solaris has found increasing interest in embedded finance from mobility brands with customers in Germany, France, Italy and Spain applying for credit card or loans with popular mobility brands (transport or rideshare).
🇬🇧 TrueLayer is to power instant payouts for gaming company BetCity.
🇬🇧 Thought Machine signed Singaporean neobank Trust Bank as a customer for its bank core platform.
🌍 US BaaS provider Mbanq received an investment from incumbent core provider Temenos.
Payments 💰
🇪🇺 Dutch payment orchestrator Akurateco has integrated Apple Pay and Alipay using Stripe.
🇪🇺 Klarna has launched Creator Platform to connect influencers with retail brands to help drive sales through offering commission to influencers. It also announced a doubling of losses in Q3 to $200m but expects to hit monthly profitability next year. Volumes and revenue were up 22% YoY.
🇪🇺 European payments provider MangoPay is to acquire fraud provider Nethone to help marketplaces fight against fraud.
🇬🇧 Crypto payments provider BVNK has secured an EMI licence with its acquisition of SPS.
🇬🇧 Payments provider Equals Group is acquiring open banking platform Roqqett for £2.25m.
🇬🇧 BNPL provider Zilch is cutting 10% of its workforce.
🇬🇧 Mastercard has had its appear against its £14bn class action lawsuit rejected and the case moves closer to trial.
🌍 Charge off rates for six major US credit card issuers were higher in October than the previous month, jumping from 1.15% to 1.04% in September in a sign of consumer behaviour changing.
Regulatory Corner 🔎
🇪🇺 Regulators in Poland have initiated proceedings against PayPal for using prohibited contractual provisions in its user agreement.
🇪🇺 Ireland is proposing a law to protect access to cash.
---
Longer reads 📜
---
Your feedback is a gift, please give below 🙏
See you next week!