Hello TWIF UK & Europe friends,
Please find another week of fintech news, financings and exits below. If you are reading this but haven't already subscribed, you can click below 🙏
Don't forget to also share with colleagues and friends!
---
Sponsored Content 
Europe's anti-money laundering regulatory frameworks are evolving. Luckily, we've reviewed the proposals in detail and explored their implications for compliance teams operating in the EU. Prepare your firm for the next wave of regulatory change today.
---
Tweet of the week 🦉🏆
---
Funding 💸
Highlights below of deals since the last post in the fintech space across the UK & Europe.
🇪🇺 B2B payments company iBanFirst acquired UK currency exchange Cornhill.
🇪🇺 Cyber insurtech provider Stoik raised an €11m Series A led by a16z.
🇪🇺Crypto data provider Kaiko raised a $53m Series B led by Eight Roads Ventures.
🇪🇺 Android mPOS solution Vibrant raised a €4m seed round led by byFounders.
🇪🇺 Invoice financing firm 4Trans Factoring raised an €18m seed round, €3m in equity and €15m in debt.
🇪🇺Equity management startup We.Vestr raised a €2.2m round from Venturerock.
🇪🇺 Risk and transaction monitoring AML firm Flagright raised $3.2m from YC and Moonfire Ventures.
🇪🇺 Crypto trading infrastructure Flowdesk raised a $30m Series A led by Eurazeo and Aglae Ventures.
🇬🇧 Embedded lender SAPI raised a Series A from Passion Capital.
🇬🇧 Plural, a €250m early stage venture fund for operators set up by Wise co-founder Taavet Hinrikus, has launched.
🇬🇧Treasury infrastructure provider Bondsmith raised a Series A from FNZ.
🇬🇧 Travel card Currensea raised £1.35m from 350 investors on crowdfunding platform Seedrs.
🇬🇧 Debt resolution startup Ophelos raised a £5m seed round led by AlbionVC.
🇬🇧 BNPL provider Zilch extends its Series C by $50m.
🇬🇧SME lender Swoop Funding raised a £5.4m Series A.
Challenger Banking 🚀
🇪🇺 Lithuanian neobank SME Bank is partnering with kevin to create a single offering for e-commerce business owners which includes A2A payments.
🇬🇧 Neobank Monument has increased its interest rates for its 2yr and 5yr fixed savings accounts to 2.95% and 3.05% respectively.
🇬🇧 Mobile banking Kroo has secured a full UK bank licence.
🇬🇧 Wise co-founder Kristo Käärmann is being investigated by the FCA after he received a fine from HMRC for defaulting on his tax bill. The public company announced a 33% increase in revenue for its first full year results.
🇬🇧 Wise competitor Atlantic Money secured a European licence from National Bank of Belgium.
🇬🇧 Curve have introduced limits to its free tier which include only 1 smart rule, adding only 2 payment cards and using the Go Back in Time feature three times in a month.
🇬🇧Revolut has promoted its chief banking officer to be its US CEO in a sign of its continued commitment to the US market.
🇬🇧 Monzo have added the ability to change your credit limit for their BNPL product Flex.
🇬🇧 UK neobroker Lightyear is planning a move into Germany.
Digital Assets ₿
🇪🇺 The European Union is looking to ban crypto platforms charging interest on stablecoin deposits.
🇪🇺 Th EU reached a provisional agreement on its Markets in Cryptoassets (MiCA) directive which will provide legislation to regulate crypto across the 27 member states with ESMA responsible for oversight.
🇪🇺 The EU look to have mostly dropped KYC on unhosted crypto wallets.
🇬🇧 Wirex has launched a debit card and higher top-up and spending limits.
🌍 Mastercard has launched The Belle Block, an industry group to empower inclusivity in the web3 space.
🌍 Binance have secured the services of Cristiano Ronaldo with a multi-year marketing agreement which will include Ronaldo NFT exclusively available on the Binance NFT marketplace.
🌍 Solana is getting its own mobile phone, called Saga, which will have a web3 app store and use QR code-based payments with Solana Pay.
🌍 FTX is rumoured to be looking to acquire BlockFi for up to $240 as well as considering an acquisition for Robinhood. It faces some competition from Morgan Creek Digital for BlockFi. FTX is also rumoured to have looked at Celsius Network but declined due to their finances.
🌍 Goldman Sachs cut Coinbase rating to a "sell" from "neutral".
🌍 35 tech companies including Meta, Microsoft, Sony and Alibaba, have created the Metaverse Standards Forum, to coordinate cooperation on metaverse projects.
🌍 Crypto hedge fund Three Arrows Capital has been ordered to liquidate itself by a court in the British Virgin Islands.
🌍 Grayscale have challenged a recent SEC decision to deny the conversion of its trust into an ETF.
🌍 Voyager Digital has suspended its withdrawals, deposits and trading.
Traditional Banking 🏦
🇪🇺 Allianz fintech super app project Heymoney is to be shut down soon after poor user adoption.
🇪🇺 German savings banks have decided not to offer their customers crypto trading to protect them.
🇪🇺 Ireland's banks have selected Nexi as their technology partner for their Synch Payments joint venture.
🇪🇺 JP Morgan looks set to enter the German retail market and is requesting the ability to issue cards independently within Girocard with a processor partner being Bank-Verlag.
🇬🇧 NatWest has launched a digital carbon planner to help businesses reduce their impact on the environment.
🌍 Goldman Sachs is rumoured to have projected losses of $1.2bn this year on its retail push through its Marcus brand.
Fintech Infrastructure 🚧
🇪🇺 BaaS provider Raisin Bank has agreed to buy Bankhaus August Lenz payment unit as it makes a move into payments.
🇬🇧 Open banking provider Volt is launching Verify, a new bank account authentication service for merchants and businesses.
🇬🇧 GoCardless has acquired open banking provider Nordigen.
🇬🇧 Data from the OBIE highlights there have been no new TPP's since September 2021 and has plateaued at 128.
🇬🇧 Investment platform Hargreaves Lansdown has partnered with Ecospend to allow it's customers to top-up their accounts from their bank account.
🇬🇧 Capital raising platform Vauban has been acquired by US equity management platform Carta.
🌍 Banking technology provider Amount is reducing headcount by 18%.
🌍 FIS has launched Guaranteed Payments, a solution to guarantee merchants increased e-commerce transaction approval rates and liability of chargebacks.
Payments 💰
🇪🇺 Klarna called out Barclays for its "mind-boggling" and "irresponsible" BNPL research on BNPL regulation. Its valuation is rumoured to be even lower than first thought, as they are apparently seeking funding at a $6bn valuation.
🌍 Facebook Pay has been rebranded Meta Pay with its current features and experience remaining consistent over Facebook, Instagram, WhatsApp and Messenger.
🌍 PayPal has launched its PayPal Business Cashback Mastercard, with no annual fee and 2% cash back with no limits through a partnership with WebBank.
🌍 Marqeta has partnered with First National Bank of Omaha (FNBO) to add 40 APIs to its platform to allow clients to develop credit card experiences.
Regulatory Corner 🔎
🇬🇧 UK Finance has revealed a 39% increase in losses due to authorised push payment (APP) fraud, with over £1.3bn stolen last year.
🌍 The CFPB is taking a "close look" at lending partnerships between banks and nonbanks.
🌍 Walmart is being sued for money transfer fraud by the Federal Trade Commission.
🌍 The Federal Reserve is delaying the implementation of new payment messaging format ISO 20022 until 2025.
---
Sponsored Content 
We're the tooling for today's trading communities. Rules Engine lets you find undervalued stocks and get notified when the time is right to buy. Easily create, back test and execute strategies in spoken English for stocks and crypto.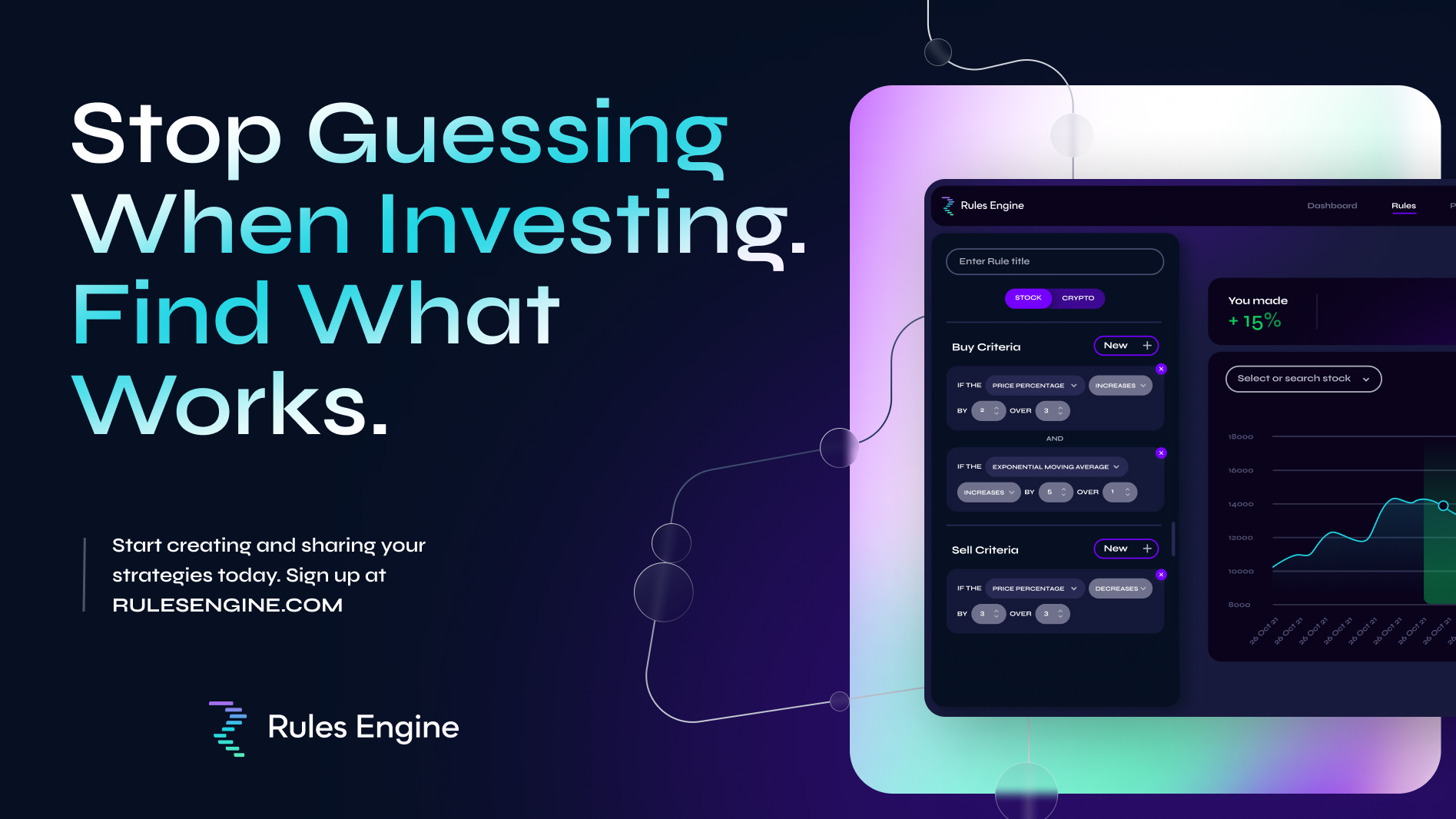 ---
Longer reads 📜
---
Your feedback is a gift, please give below 🙏
See you next week!