Hello TWIF UK & Europe friends,
I will be at Innovate Finance today as I am speaking on the Embedded Finance panel alongside some great panellists.  If you are also at IFGS today, hit me up!
Looking forward to seeing everyone at the happy hour later this evening, it's set to be the best one yet.
Please find another week of fintech news, financings and exits below. If you are reading this but haven't already subscribed, you can click below 🙏
Don't forget to also share with colleagues and friends!
---
Sponsored Content 
We all know fintechs provide businesses and consumers with more efficient, better user experiences than big legacy banks — but can they ever offer the same level of trust? The answer's yes. Fintechs have to follow the same strict rules and regulations as big banks. And in truth, rather than competing, big banks and fintechs are collaborating more than ever.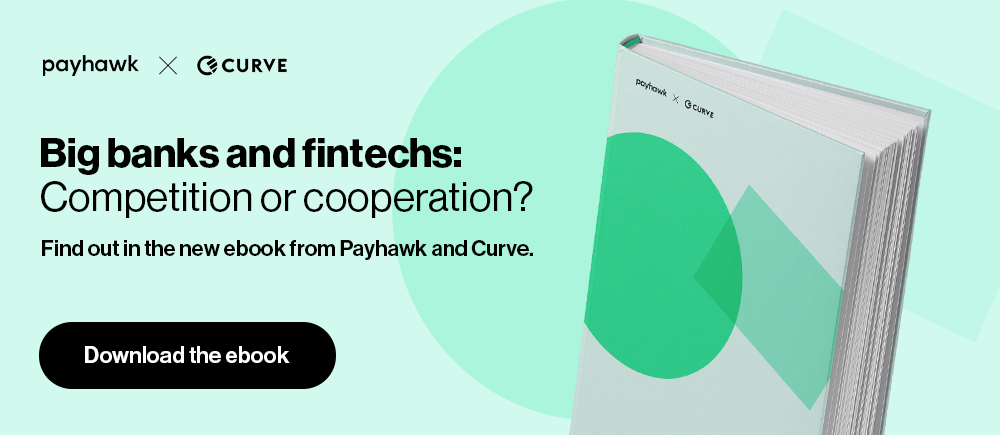 ---
Tweet of the week 🦉🏆
---
💼 Open Role Spotlight
Come find your place on the team at the most inspiring fintech startups! Browse open roles on This Week in Fintech's job board.
---
Funding 💸
Highlights below of deals since the last post in the fintech space across the UK & Europe.
🇪🇺 Spend management firm Yokoy raised an $80m Series B led by Sequoia and included Balderton, Speedinvest, SIX Fintech and Left Lane.
🇪🇺 New BNPL provider Anyday raised a €4m seed round led by Inventure.
🇬🇧 Fixed income electronic trading platform TransFicc raised a $17m Series A extension from undisclosed investors.
🇬🇧 Savings and investment fintech Chip raised another £6.5m via crowdfunding.
🇬🇧 Expat credit card Yonder raised £20m in a seed round co-led by LocalGlobe and Northzone Ventures.
🇬🇧 mPOS fintech Dapio (formerly Paymob) raised $3.4m led by Flutterwave and Techstars.
🇬🇧 Blockchain.com completed a Series D at a $14bn valuation with funding from Baillie Gifford and Lightspeed Ventures.
🌍 BaaS platform and payment specialist Cross River raised a $620m Series D co-led by a16z and Eldridge.
🌍 Modern Treasury extended its Series C by $50m from SVB and Salesforce.
Challenger Banking 🚀
🇪🇺 Nordic neobank Lunar has offered €132m to acquire Norwegian competitor Instabank.
🇪🇺 N26 has been banned from signing up new customers in Italy due to concerns around money laundering.  It has also had its user growth limited in Germany.
🇪🇺 bunq has partnered with expense management provider Mobilexpense
🇬🇧 Revolut is reading a move into Brazil by hiring an executive from BTG Pactual.
Digital Assets ₿
🇪🇺 Crypto exchange Bitmex is no longer buying Munich bank von der Heydt.
🇪🇺 The EU passed rules that reduce the anonymity in crypto, requiring exchanges to identify payers and recipients of crypto transactions through KYC requirements for non-custodial wallets.
🌍  Coinbase is interested in acquiring Brazil's largest crypto exchange, Mercado Bitcoin.
🌍  Blackrock CEO confirmed their plans to offer crypto trading services to its clients.
🌍 Blockchain payment platform Paystand has launched a corporate card with crypto rewards.
🌍 The sidechain of NFT game Axie Infinity was exploited for $552m via its ethereum bridge.
🌍 Terra is seeking to buy up to $10bn worth of BTC to be used as a reserve to peg UST.
🌍 MetaMask added an integration with Apple Pay to allow users to buy crypto via cards.
Traditional Banking 🏦
🇪🇺 Santander's SME clients will be able to make instant payments to Brazil in Brazilian Real through its One Trade solution
🇬🇧 NatWest's SMB digital bank Mettle has signed up 50,000 customers, growing 500% since the start of 2021. The bank is also no longer majority government owned after a recent share sale.
🇬🇧 Chase has launched a savings account with a 1.5% interest rate, 0.5% better than the next best account, with deposit limits of £250k.
Fintech Infrastructure 🚧
🇪🇺 KYC provider Signicat released research which showed 68% of consumers in Europe have abandoned onboarding processes in the last year, up from 63% in 2020.
🇪🇺 Klarna has spun its open banking business into its own entity, Klarna Kosma, which has connectivity into 15,000 banks.
🇬🇧 Agricultural neobank Oxbury acquired its core banking platform provider Naqoda as it looks to become a software provider to the wider fintech industry.
Payments 💰
🇪🇺 Adyen has launched embedded financial products to allow platforms and marketplaces the ability to personalise experiences for their users.
🇬🇧 Remittance platform Azimo has been acquired by payroll company Papaya.
🇬🇧 Mastercard and Temenos are partnering to develop the take-up of Request to Pay with UK banks.
🌍 Apple is rumoured to be looking to bring its payment processing in-house to reduce reliance on third parties and signals a move deeper into financial services.
🌍 Mastercard appointed a new head of its B2B solutions who came from Goldman Sachs.
Regulatory Corner 🔎
🇪🇺 Europe is moving ahead with its Markets in Crypto Assets (MiCA) legislation which would streamline the launch process for crypto firms.
🇬🇧 The FCA reported that cyber incidents rose 50% in 2021.
🇬🇧 The FCA has extended its 31st March deadline for a small group of crypto firms that will be allowed to continue their temporary registration status, Revolut and Copper among them.
🇬🇧 The Payment Systems Regulator (PSR) is investigating the fees of card networks with a view to merchant's getting better deals and promoting A2A.
---
Longer reads 📜
---
Your feedback is a gift, please give below 🙏
See you next week!